CHANIA REGIONAL UNIT
Chania regional unit has a surface area of 2,376 km2 and a population of about 150,000. The highest mountain peak, Pachnes (2,453 m), is located in the Lefka Ori (the White Mountains). The city of Chania (see picture at the top of the page) has just over 108,000 inhabitants and it is the second largest city of Crete, after Heraklion.
Some of Crete's most popular tourist resorts are found in the regional unit of Chania: Nea Chora, Chrissi Akti, Agii Apostoli, Kalamaki, Kato Stalos, Agia Marina, Platanias, Gerani, Maleme, Kissamos and Kolymbari west of Chania, Paleochora in the south (including the beaches of Gramenos and Krios, Gialiskari, and also the small village of Azogires) as well as Kalives, Almyrida and Georgioupolis east of Chania.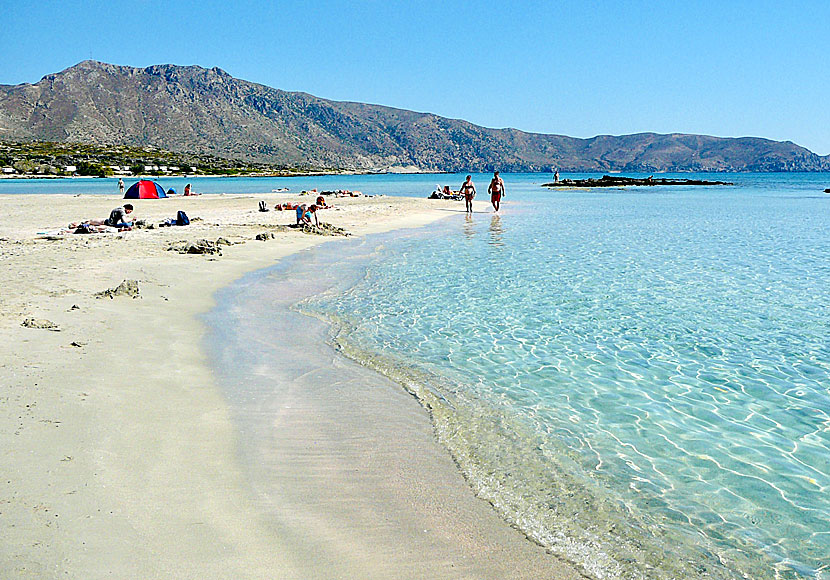 Elafonissi south of Chania is called Greece's Maldives.
There are also many nice beaches in the regional unit: Balos, Elafonissi, Fallasarna and Sweetwater are just some of them. There are also lots of unturistic villages, such as Chora Sfakion, Loutro (see picture at the bottom of the page), Phoenix, Lykos and Livaniana, Sougia, Ano Vouves, Theriso, Lakki and Kanados.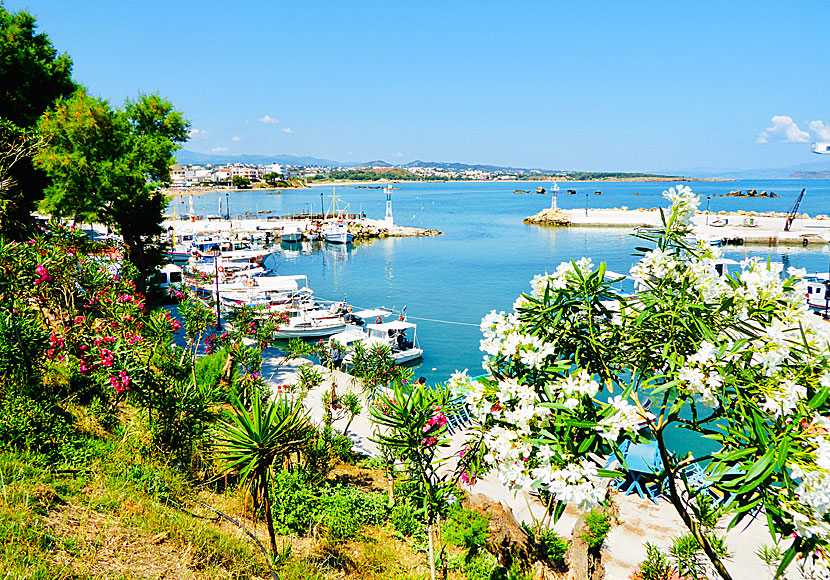 Nea Chora west of Chania is becoming increasingly popular every year.
Nice beaches are also found on the headland of Akrotiri peninsula, like Stavros, Kalathas and Tersanas, and also some interesting monasteries and caves, including Agia Triada, Gouvernetto, Katholiko as well as the Cave of Panagia Arkoudiotissa.
As if that were not enough, Chania regional unit have been gifted with several spectacular gorges where the Samaria Gorge with Agia Roumeli, and the Imbros Gorge are the two most famous. The Aradena Gorge and the Aradena bridge is fairly unknown, but oh so amazing, not to mention the hike to Lissos. And you should not miss the hike through the Theriso Gorge.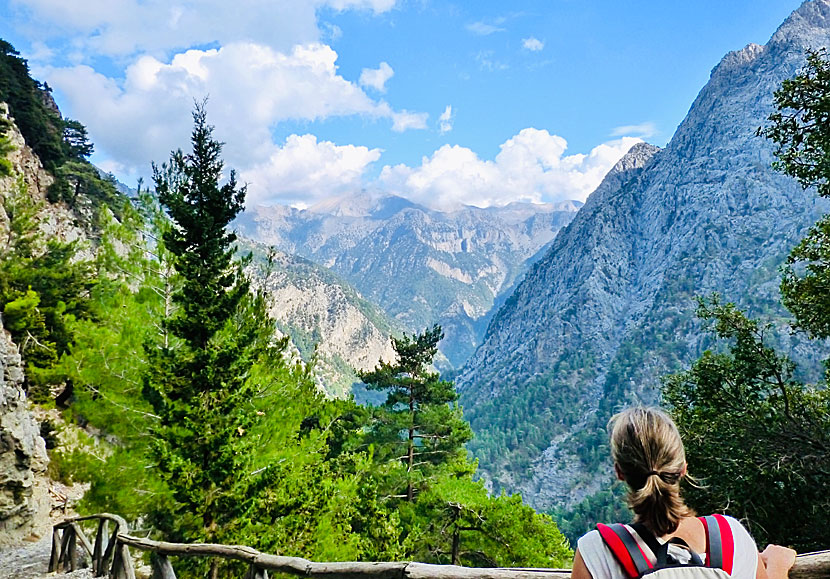 Don't miss a hike in the Samaria Gorge when you visit Crete.
What does Chania regional unit have more to offer? Well, here is the large freshwater lake Kournas Lake, the bird watching paradise Agia Lake, the Frangokastello castle and also the so-called eco village of Milia, the Allied war cemetery and the German war cemetery, the monastery of Chrisoskalitissa, the world's oldest olive tree as well as the fun train The Little Fun Train.