As for the tourist resorts near Rethymnon, I like Bali, Panormos, Agia Galini, Agios Pavlos and Triopetra the best. There are many interesting caves here, including Sendoni cave, Ida cave and Melidhoni. Some of the sights are the Minoan cemetery of Armeni, Moni Arkadi, the Platani Gorge and the entire Amari Valley.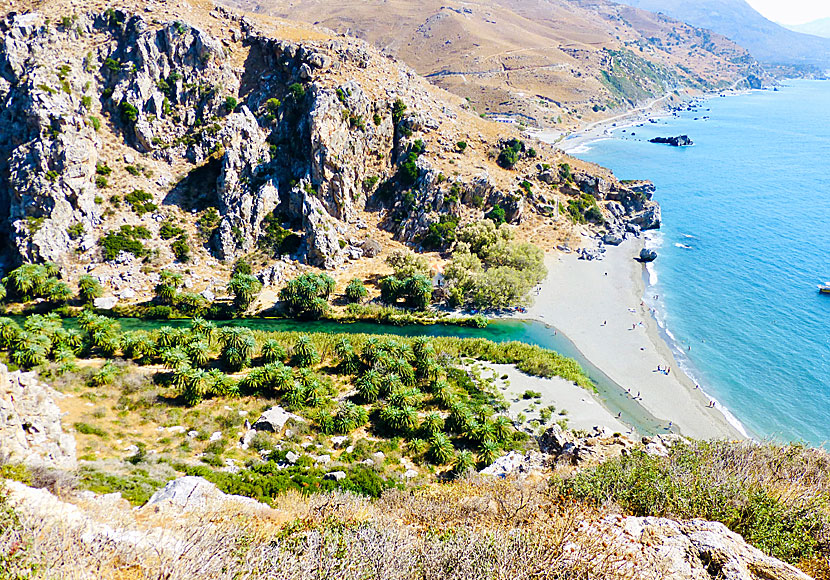 Don't miss an excursion to the palm beach Preveli south of Rethymnon either.
My favorite beaches near Rethymnon are the palm beach Preveli, Koraka as well as Skhinaria, Damnoni, Amoudaki, Amoudia and Souda beaches which are all close to Plakias.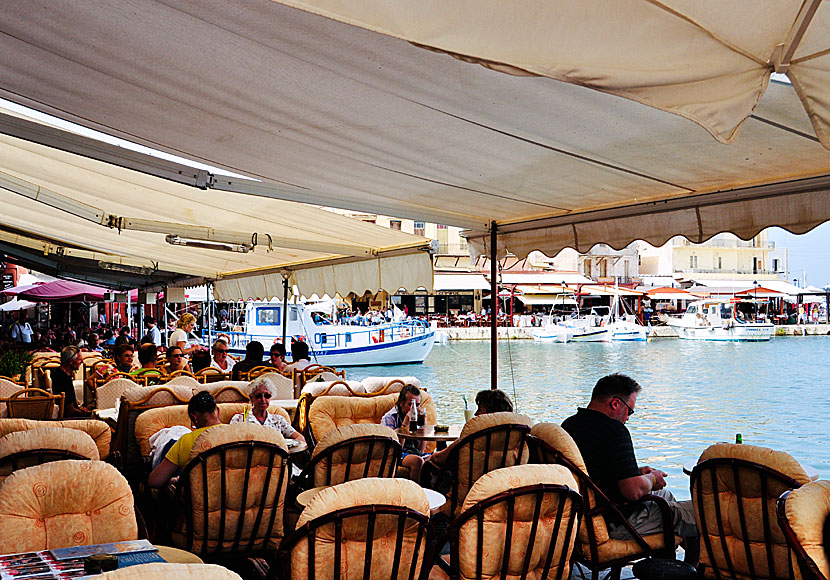 Venetian harbour in Rethymnon. There is also a Venetian harbour in Chania.
TRAVEL TO RETHYMNON
Most people who travel to Rethymnon here go on charter. All major charter companies offer trips to Rethymnon town and the surroundings. In other words, the range is not nearly as large as in Chania county. If you are travelling on your own, it is as easy as going on charter.
There are three international airports in Crete: Chania, Heraklion and Sitia. The easiest is to fly to Chania, partly because it is closer, partly because there are the most departures there. The easiest way is to buy a flight seat with one of the charter companies, alternatively with Aegean. Chania Airport is located on the Akrotiri Peninsula just east of Chania.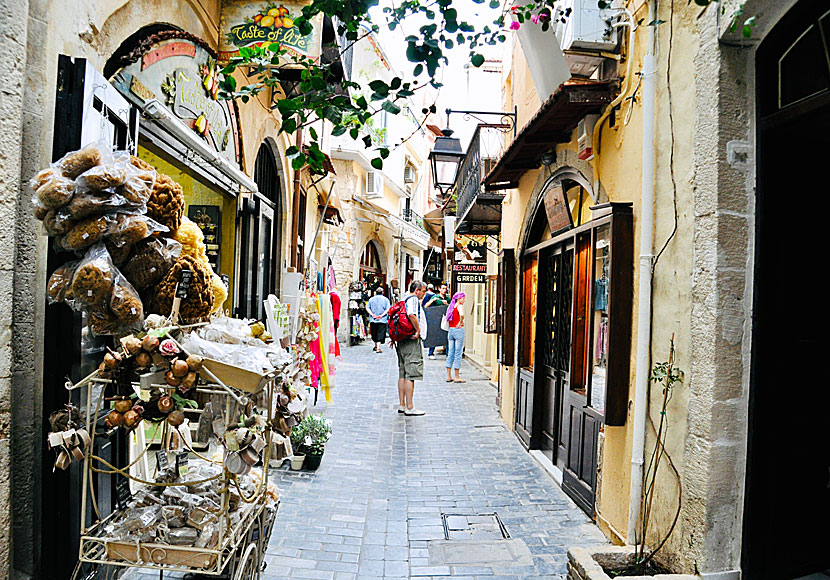 One of the car-free shopping streets in Rethymnon.
If you find no flights to Chania, you can fly to Heraklion. Another option is to fly to Athens, and onward by domestic flight or boat. Other options are to fly to Santorini, Rhodes or Karpathos and take a ferry to Heraklion.