Agia Marina is one of the most popular tourist resorts in Crete. Over a distance of 20 kilometres west of the Venetian port of Chania are nine seaside villages where it is possible to go on a package holiday from many countries: Nea Chora, Chrissi Akti, Agii Apostoli, Kalamaki, Kato Stalos, Agia Marina, Platanias, Gerani and Maleme.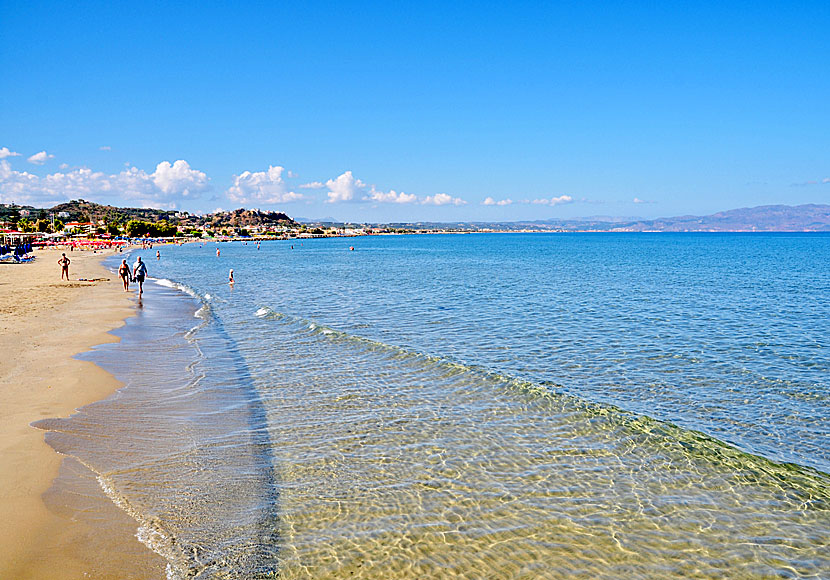 The long beach in Agia Marina.
Agia Marina lies about 10 kilometres west of the Venetian port of Chania. Where Agia Marina ends, Platanias begins. It is difficult to see where one tourist resort begins and where the other ends. But thanks to a road sign you get the answer. It is not so much that differs Agia Marina and Platanias. They offers about the same gigantic range of tourist amenities.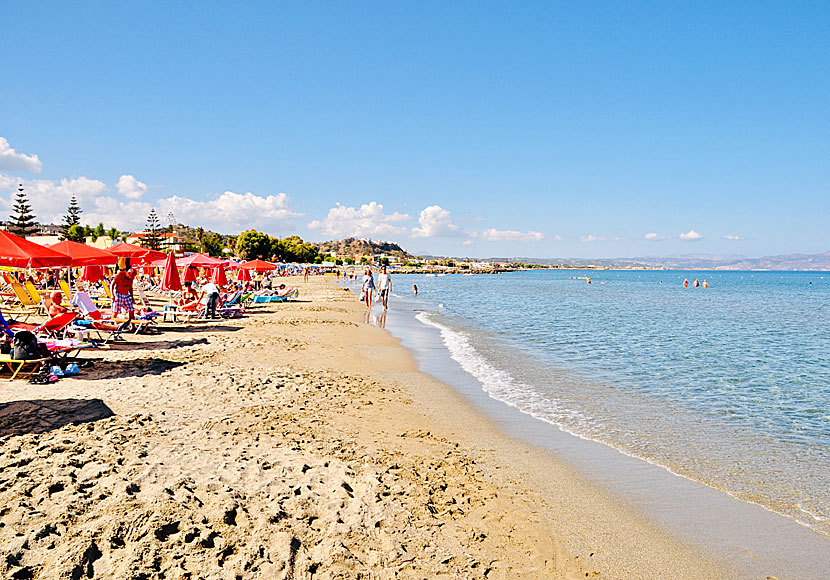 Part of the beach in Agia Marina.
What distinguish the resorts is that Agia Marina is "quieter", and the beach is much better. The extended beach is beautiful, it consists of fine-grained sand and it is child-friendly. Underwater currents occur and it can be dangerous to swim, lifeguards then hoists red flags, meaning no swimming. Incidentally, this applies to almost the entire coastline, not just here in Agia Marina. Agii Apostoli is a better choice if you want to avoid underwater currents, especially if you are travelling with young children.
The small island of Theodorou off Agia Marina is a nature reserve and the Cretan wild goat Kri-kri inhabit the island. It is not allowed to go ashore, but there are excursion boats that make stops off the island.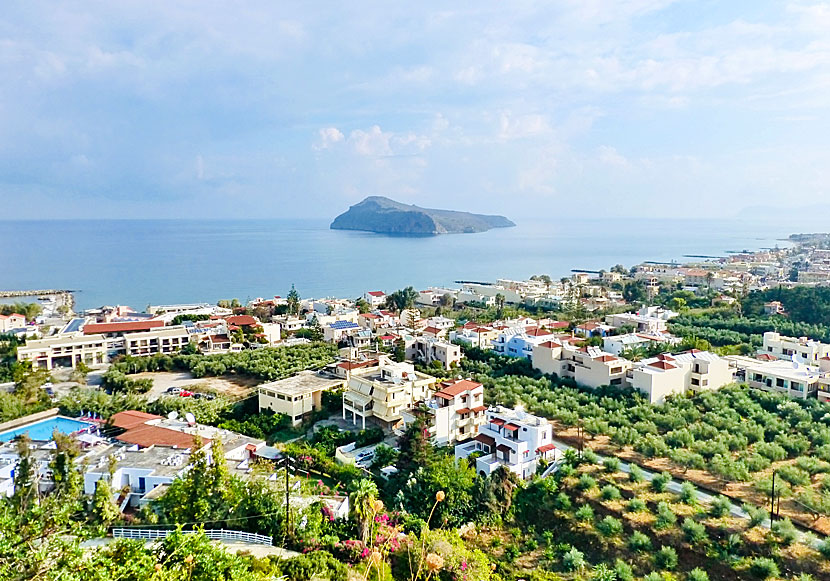 Platanias, Agia Marina and Theodorou Island seen from Old Platanias.