Sendoni (Sfentoni) Cave near the villages of Zoniana and Anogia is the most beautiful cave I have visited. Like many other caves, the cave is full of stalagmites and stalactites. What makes this cave unique is that it is illuminated by spotlights that change colour all the time. It feels like you are walking around in a beautiful work of art instead of a dark and humid cave.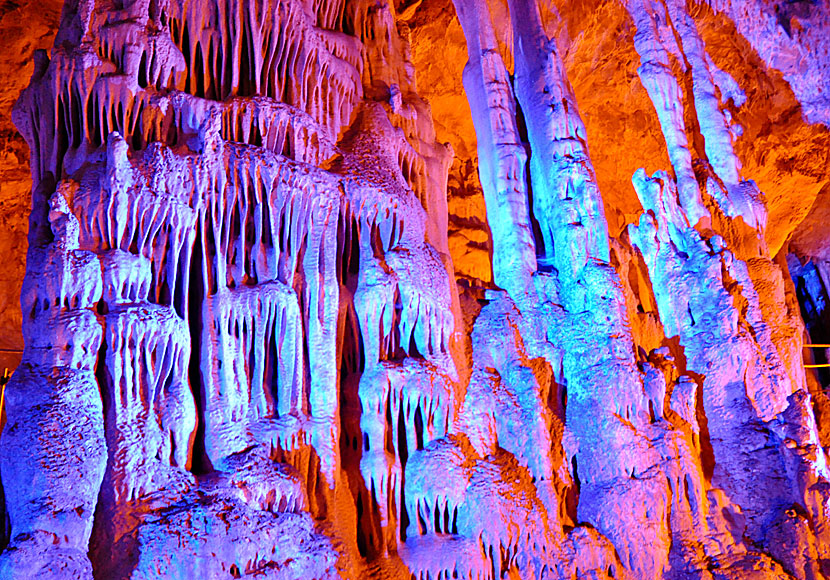 Sendoni Cave in Zoniana close to Anogia in Crete.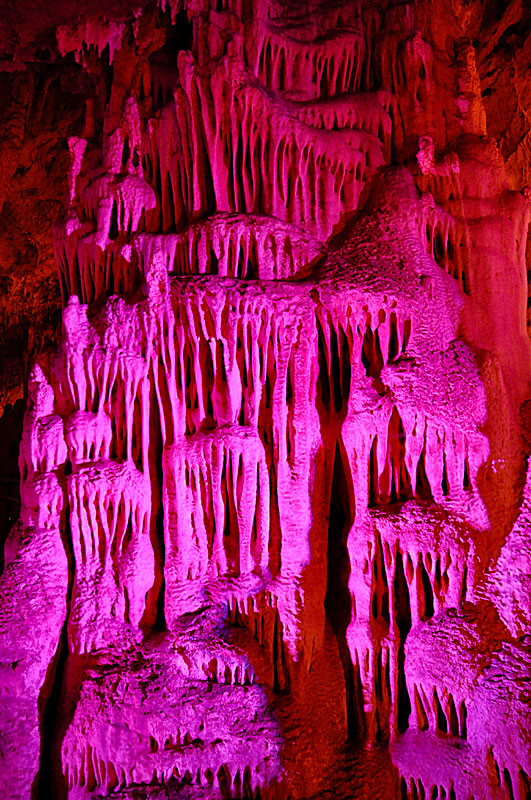 Sendoni cave.
Another thing that makes Sendoni Cave special is that you cannot enter it without a guide. Guided tours start once an hour between 09.00-17.00 and take about 25 minutes. Tickets costs about 5 €.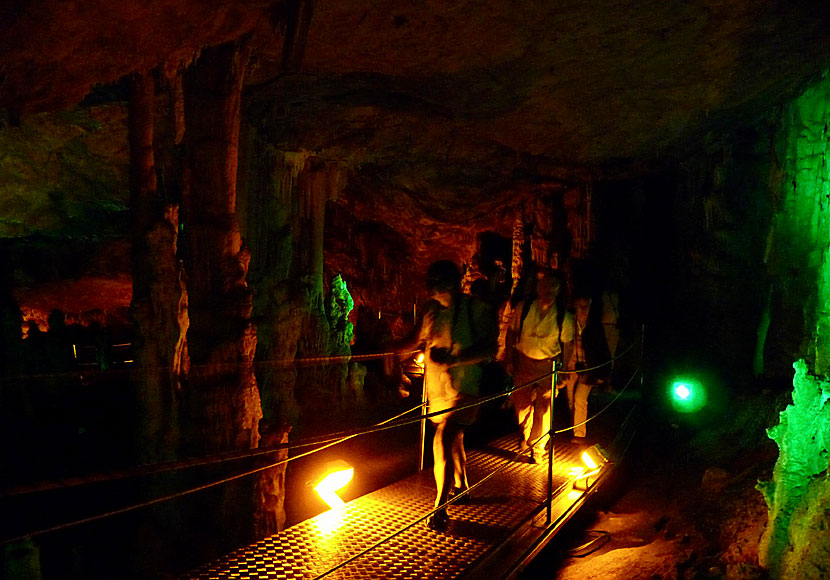 You can only visit the cave with a guide.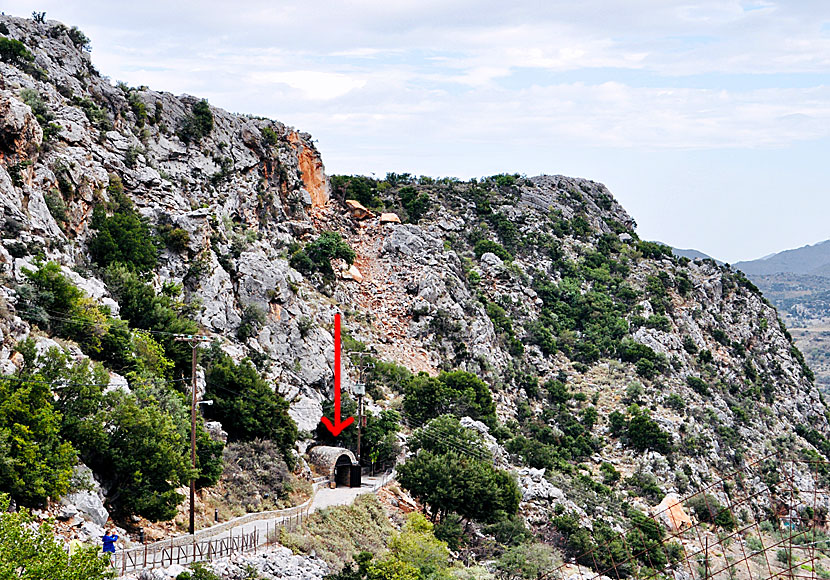 The entrance to the cave is where I have drawn a red arrow.