Sendoni (Sfentoni) Cave near the villages of Zoniana and Anogia is the most beautiful cave I have visited. Like many other caves, the cave is full of stalagmites and stalactites. What makes this cave unique is that it is illuminated by spotlights that change colour all the time. It feels like you are walking around in a beautiful work of art instead of a dark and humid cave.
On the way up to Zoniana you pass a village called Axos where there is an interesting wooden sculpture museum that is worth stopping at. There are only a few kilometres between the villages.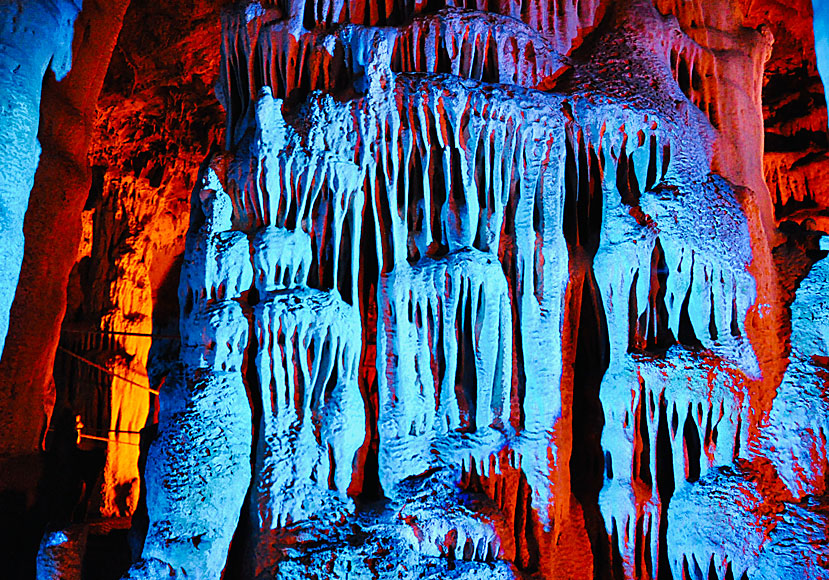 This is what awaits you when you enter Sendoni cave.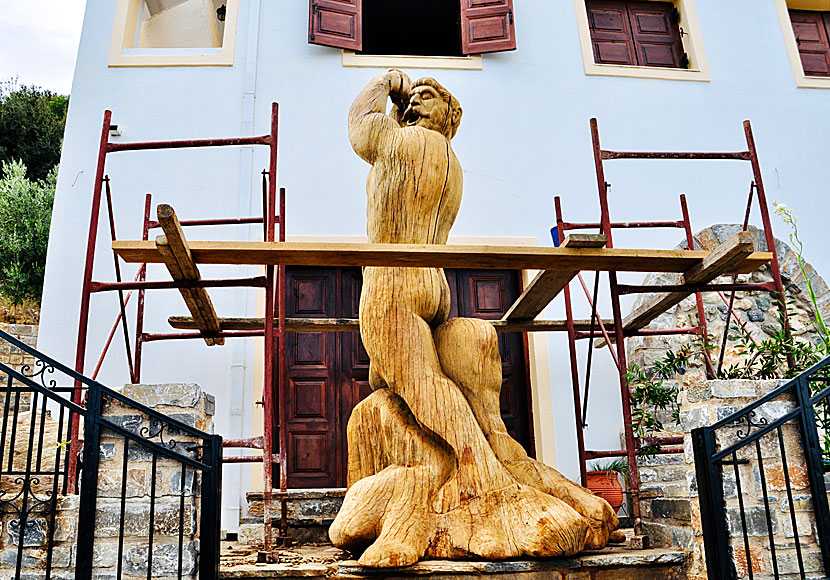 Wooden Sculptures Museum in the village of Axos.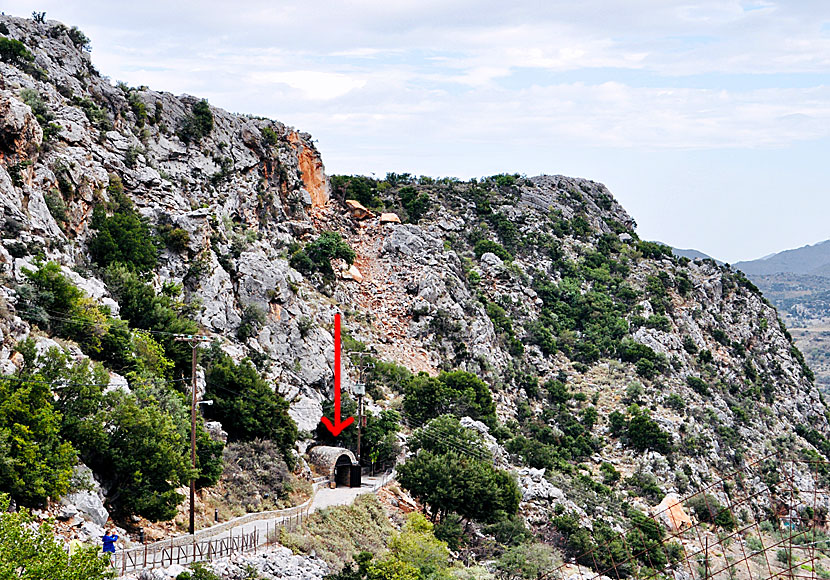 The entrance to the cave is where I have drawn a red arrow.