The Nida Plateau and the Ideon Cave - in the Psiloritis Mountain - are located about 20 kilometres southwest of Anogia. Lasithi regional unit offers two other plateaus: the Katharo Plateau and the Lasithi Plateau. The Nida Plateau differs in several ways from the other two plateaus, for example, the Nida Plateau has the highest location. The Lasithi plateau lies at an altitude of 850 meters, the Katharo plateau at an altitude of 1,100 meters and the Nida plateau is located at an altitude of 1,400 meters.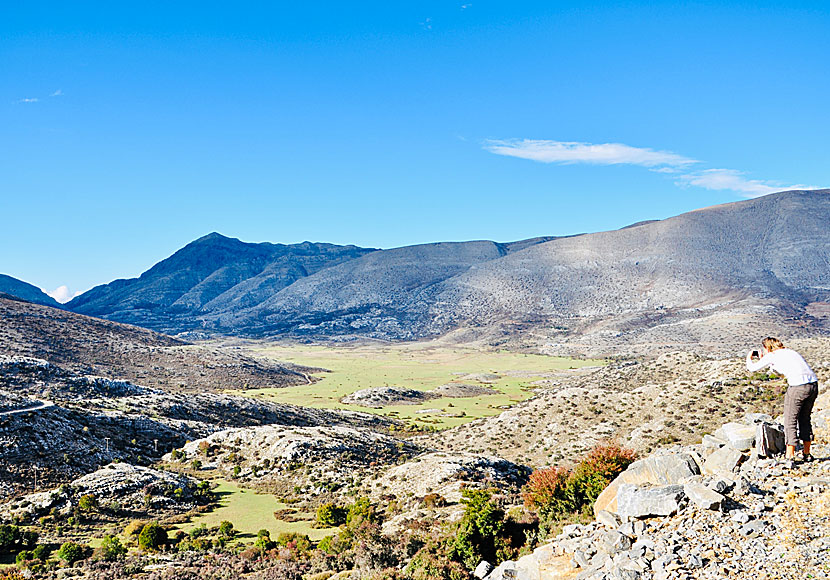 The Nida plateau close to Anogia in Crete.
The mountain Psiloritis, or Ida as it is also called, is Crete's highest mountain and measures a full 2456 meters above sea level.To compare with Sweden's highest mountain, Kebnekaise, which measures 2,096 meters above sea level. (Psiloritis is Greece's ninth highest mountain.)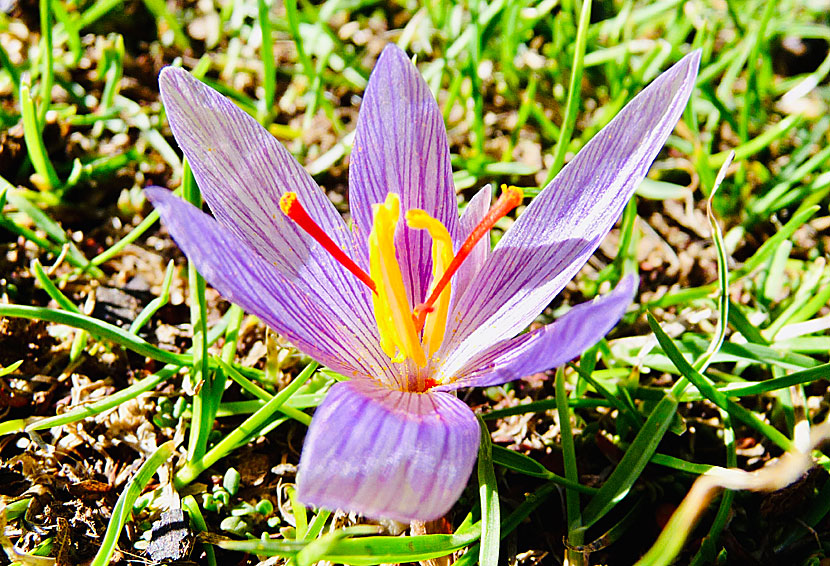 Nature is not as fertile as the Lasithi and Katharo plateaus, but we have seen Saffron Crocus.
The plateaus of Lasithi and Katharo are cultivated with all kind of crops. This applies primarily to the plateau of Lasithi with a cultivation area of about 20 km2. The landscape around the Nida plateau is barren and wild, and the plateau itself reminiscent of a caldera. The plateau is used by shepherds who have sheep on pasture. It is not uncommon to see thousands of grazing sheep here. From a distance they look like popcorn. Another thing that differ the plateaus is that there is a ski slope next to the Nida plateau. So if you come here in wintertime, don't forget your slalom skis. :-)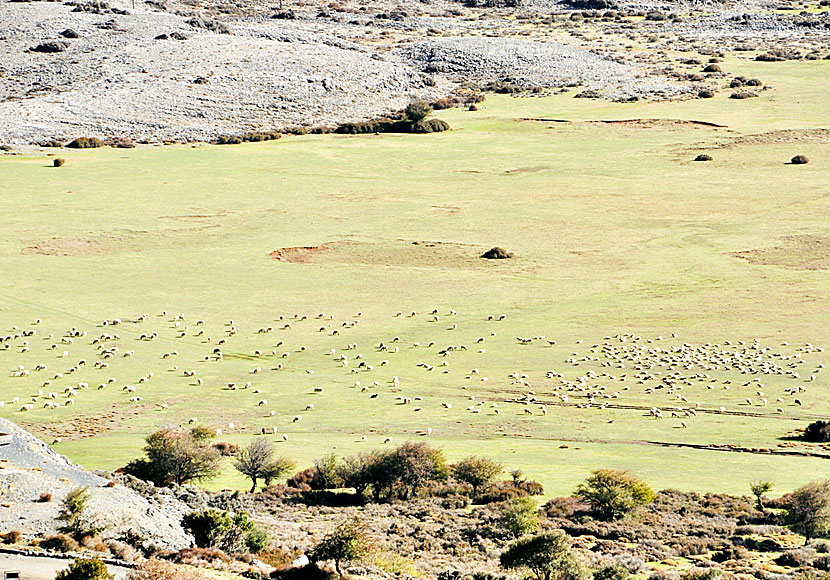 From a distance, the sheep looks like popcorn.