Why should you drive all the way up to the plateau of Nida? Some go here because the plateau is so fascinating and that the landscape is so wild, others go here to hike, but the majority go here to visit the Ideon Cave. It takes about 15-20 minutes to walk from the parking lot to the cave. It's well signposted so you can't miss it.
There are many explored and unexplored caves in Crete. The two most famous are Dikteon Cave in the plateau of Lasithi and the Ideon Cave here in the Nida plateau. According to Greek mythology, Rhea gave birth to the god Zeus in Dikteon Cave. With the intention that the father, Kronos, would not eat Zeus (something Kronos used to do with all his offspring) he was hidden in Dikteon Cave. He was guarded by warriors and breast-fed by a goat.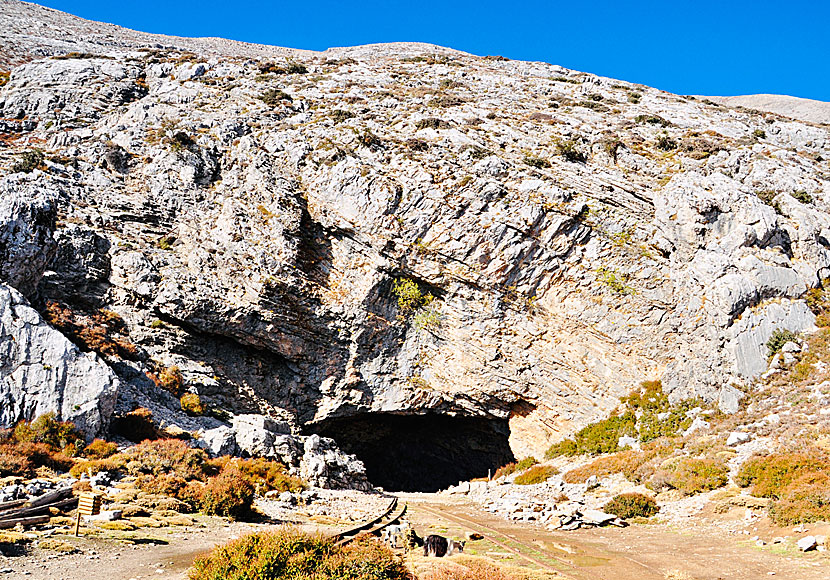 The entrance of the Ideon Cave at the Nida plateau.
Zeus was later moved to Ideon Cave where he grew up and became big. Later on, Zeus forced Kronos to throw up his siblings. After that, Zeus shared power with his brothers. Stuff happens. Some say it was, on the contrary, that Zeus was born in the Ideon Cave and grew up in the Dikteon Cave. But it really doesn't matter, because it is just about mythology.
If I should be honest, and of course I should, the cave is not much to see. It feels more like a mine than a cave. But it may be fun to have been here the next time you solve crossword and it says "Cave and mountain in Crete" as an unsolved clue. :-)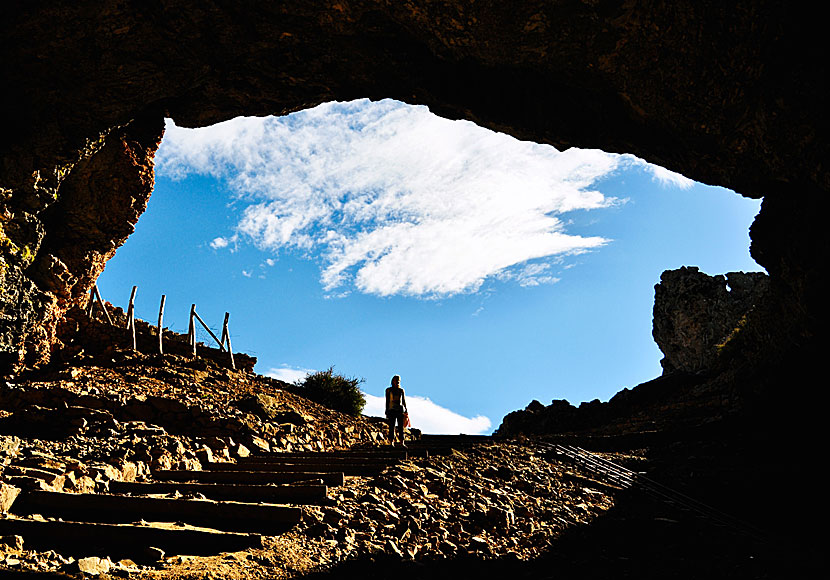 The Ideon Cave seen from within the cave itself.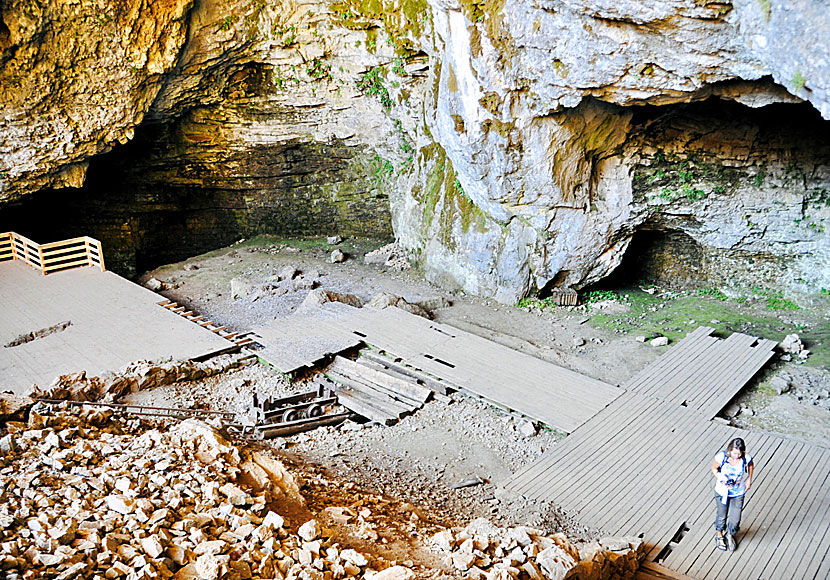 Once down in the Ida cave, there is not much to see.