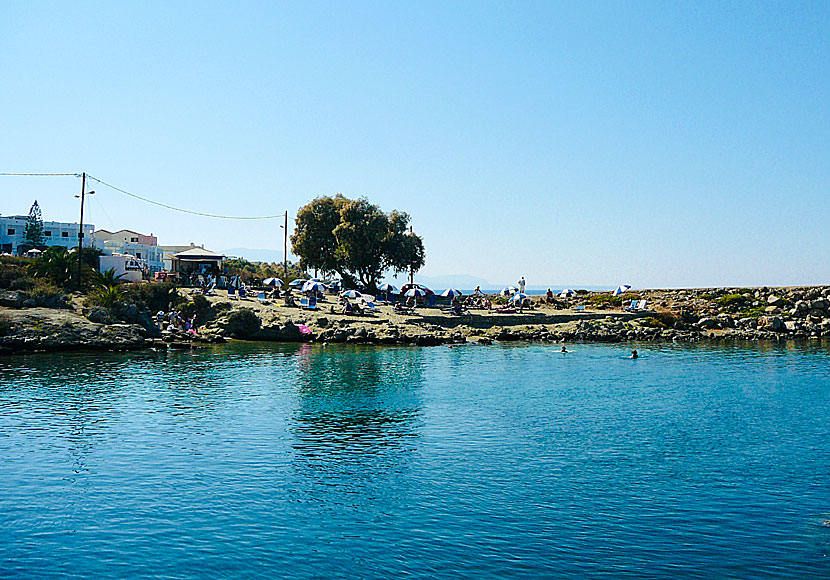 Bathing place with rocks in Sissi.
Sissi would be more exploited if there were good beaches nearby. There are plenty of accommodations. Although much is pre-booked by package-tour operators, rooms can be found on site. I would love to stay for a few nights, and then I would stay at Porto Sisi Hotel Apartments.
Book Porto Sisi Hotel Apartments »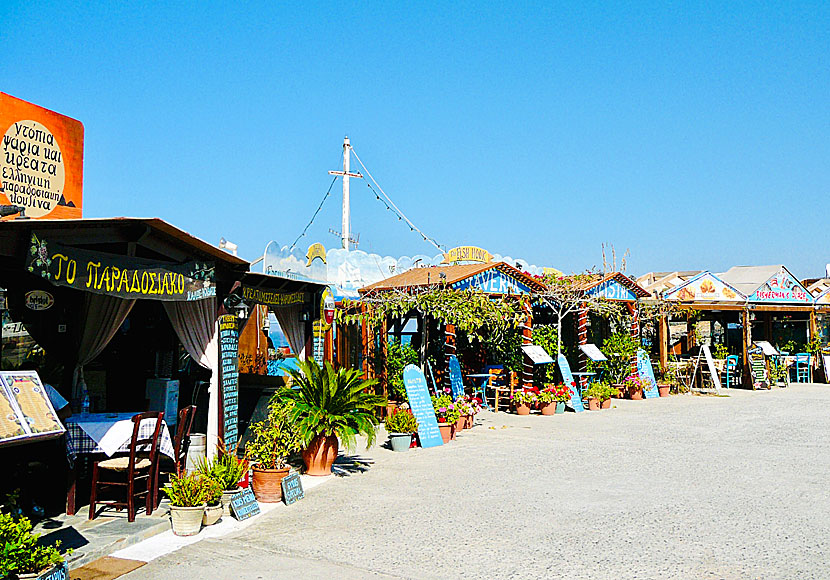 Tavernas along the seafront of Sissi.
Sissi is located approximately 43 kilometres east of Heraklion and 28 kilometres southeast of Agios Nikolaos. The interesting Milatos Cave is located 7 kilometres east of Sissi.