The beaches of Tertsa, Keratokambos, Kastri and Tsoutsouros are located west of the pleasant village of Mirtos in southeast Crete. This is how far east you can get in the regional unit of Heraklion, because after the village, the regional unit of Lasithi begins.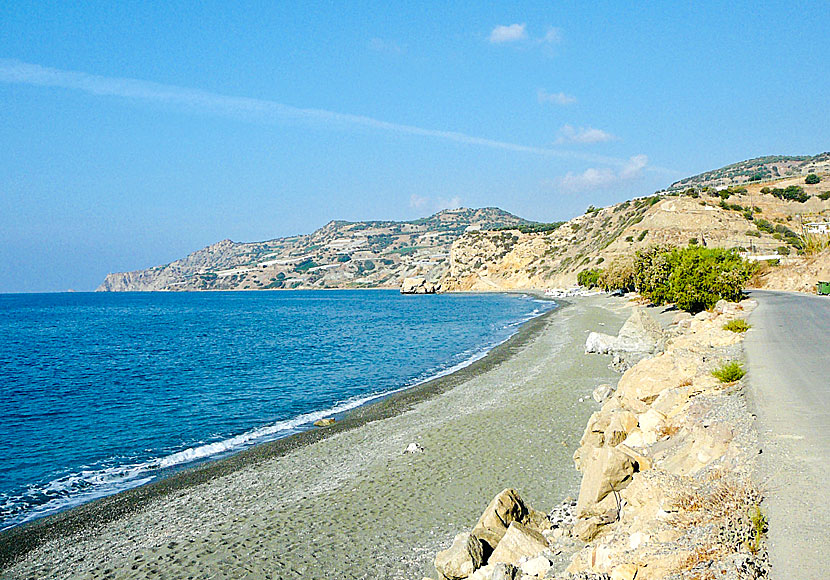 Tertsa is a tiny village with a few tavernas, and a long beach that is okay. There are not so many beaches along the southern coast in this part of Crete, so you simply have to be pleased with those who exist. If you are in Tertsa, or in the neighbourhood, I can recommend you to go to Mirtos a few kilometres east of Tertsa. In my opinion, Mirtos is the most pleasant tourist resort in this part of Crete. The village offers a wonderful mix of Greek everyday life and low-key tourism.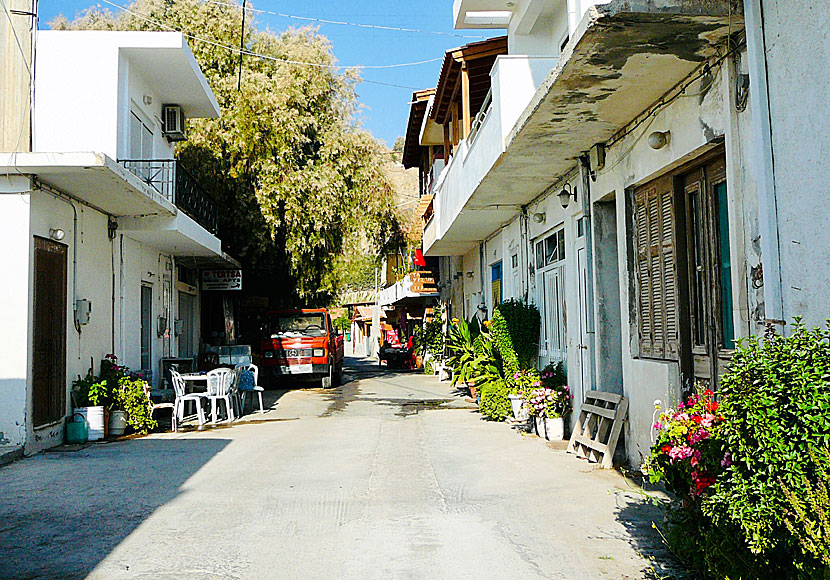 The main street in the small village of Tertsa.
West of Tertsa, along the coast, lies several smaller villages and some small beaches. Keratokambos and Kastri are the nicest of the coastal villages (the villages are joined together), although the first impression may not be the best. Both villages are small with just one or two streets and a few buildings, including cafes, tavernas and pensions. Here are a couple of beaches that are good enough.
View of Keratokampos.