Azogires is a tiny village about 6 kilometres northeast of Paleochora in southern Crete. If you stay in Paleochora, and enjoy walking, I think you should drive up here. Most hiking trails in Crete are in gorges, but here you walk in the beautiful and interesting countryside, in and around a village.
Azogires is located about 6 kilometres northeast of Paleochora, which in turn lies approximately 70 kilometres south of Chania.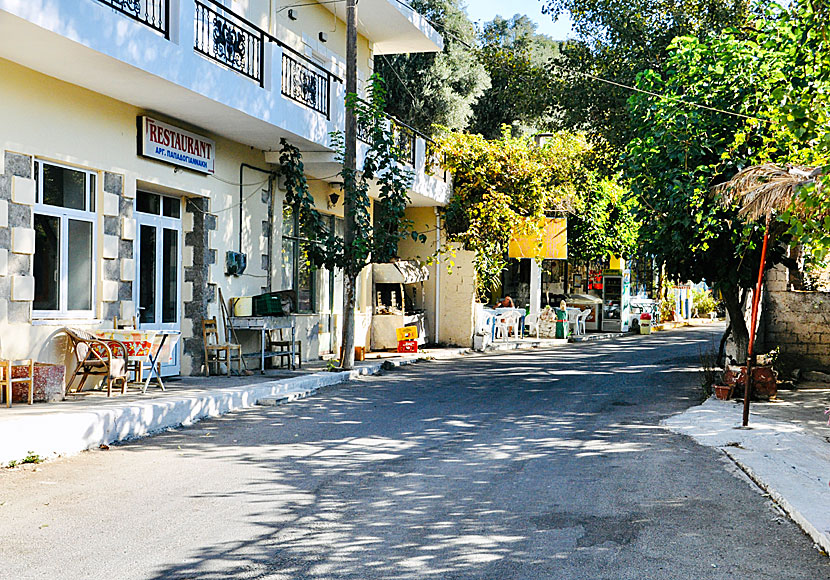 The main street in Azogires. Alfa Café and Rooms is located at the big yellow sign.
Azogires is an extremely peaceful village (also known as Paradise Village) and a place surrounded by nice hiking trails, interesting churches and caves. There are rooms for rent and two tavernas. Alfa Café is the best of them. It also serves as a café, and as a information centre for the area. The very nice owner of Alfa Café calls himself Lucky. He knows everything about the area and organizes guided walking tours in the area.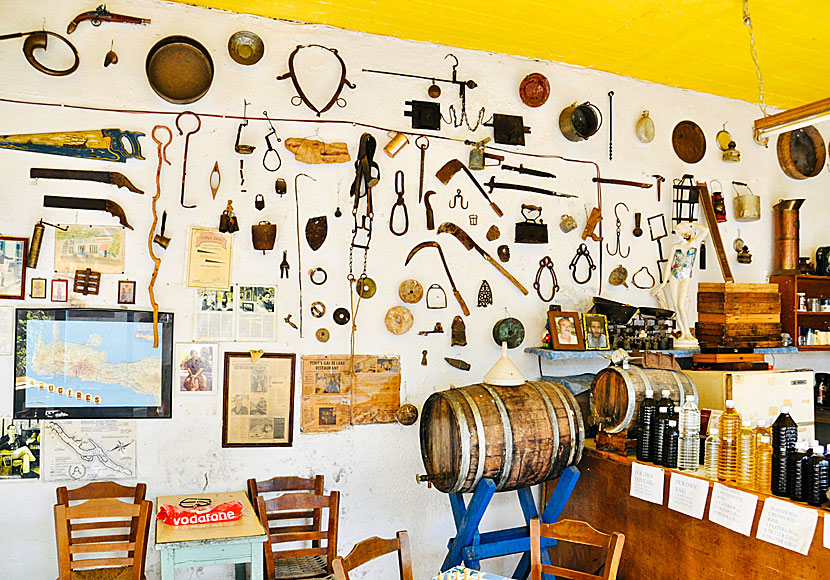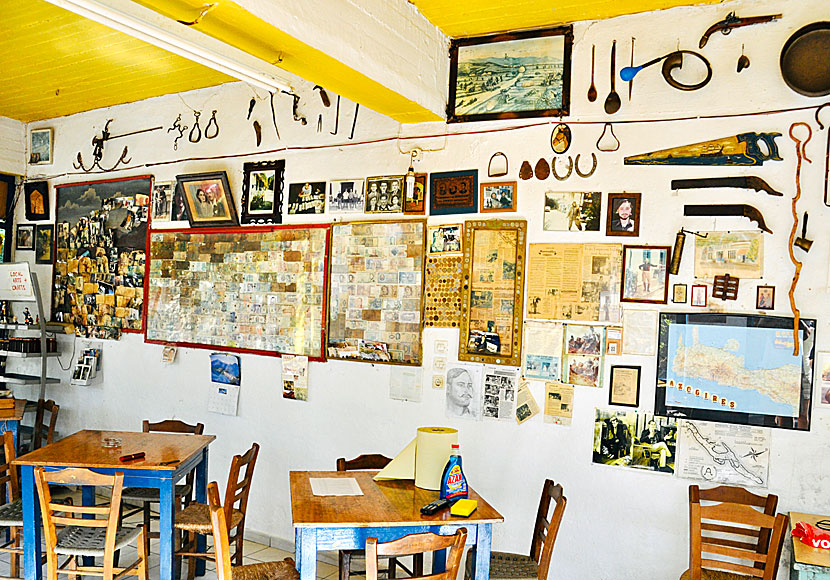 Alfa Café is like a small museum from bygone times.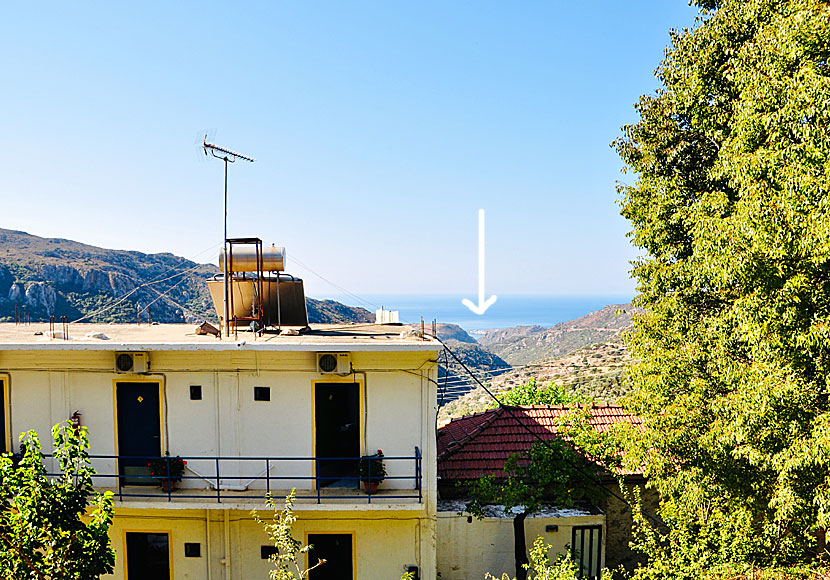 Paleochora (see arrow) seen from Azogires.