Maleme is a small package resort about 18 kilometres west of Chania. Maleme is perfect if you want to stay in a quieter place than many of the other tourist resorts west of Chania.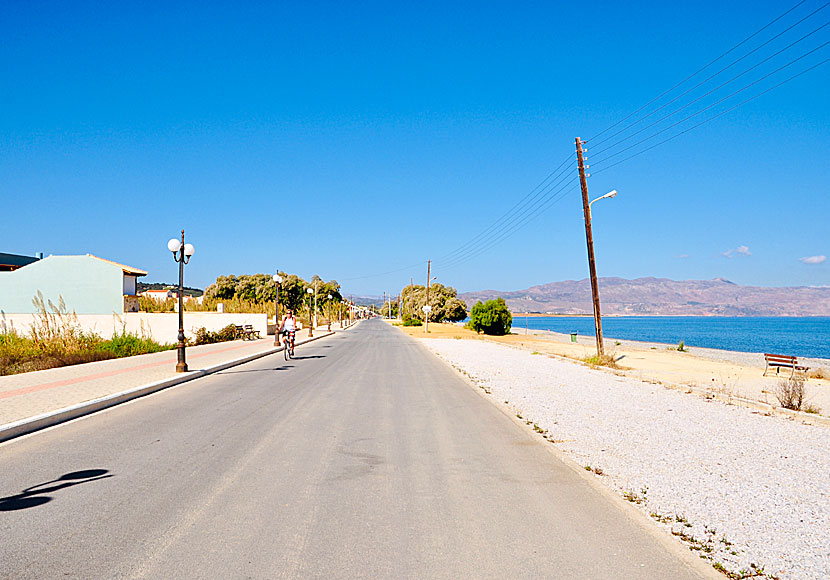 The bicycle-friendly road leading through Maleme.
It is a relaxing tourist resort with a very long beach made of fine pebbles. Here are a few tavernas and cafes. There is no real centre. If you are looking for peace and quiet, Maleme is great. If you want some hustle and bustle it is not far (6-7 km) to Platanias and Agia Marina.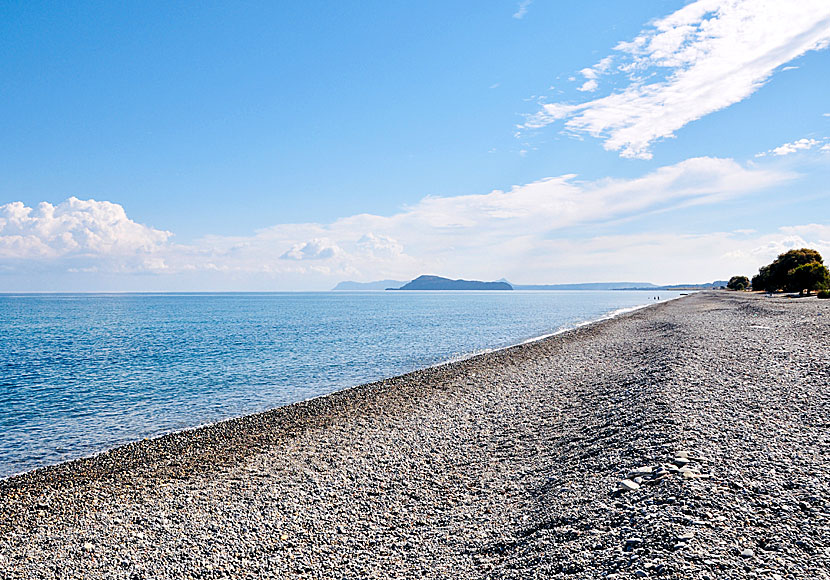 The long beach of Maleme in one direction.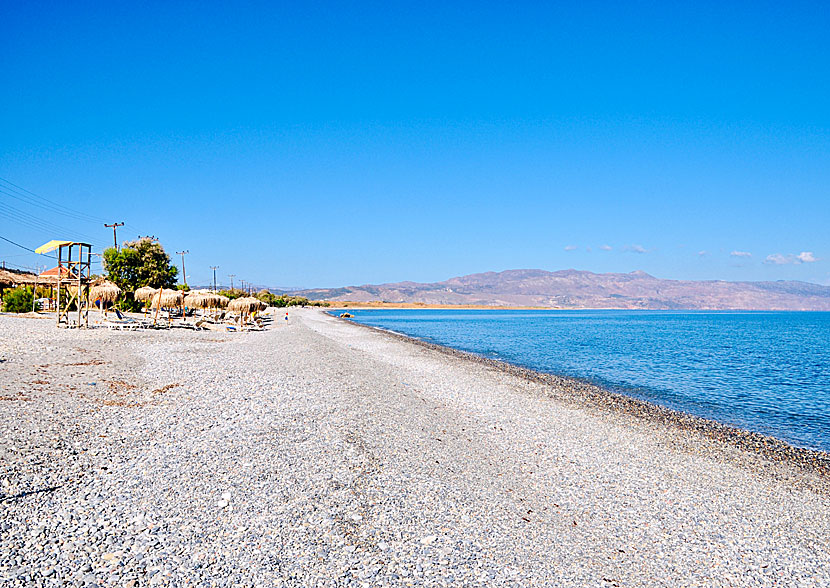 The long beach of Maleme in the other direction.