On the square in Anogia there is a small museum dedicated to the legendary singer Nikos Xylouris, who died in cancer in 1980 only 55 years old. He is called both "The Voice of Crete" and "The Archangel of Crete".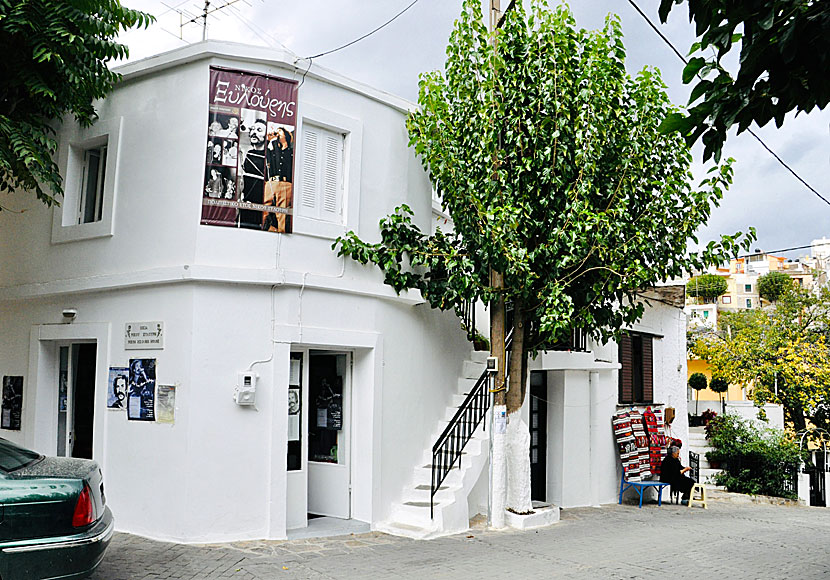 Nikos Xylouris Museum is located on the square in Anogia.
Xylouris worked at a young age as a shepherd in Anogia, at the age of twelve he made a lyra (Cretan fiddle) and taught himself to play. He released his first album in 1958. He first became renowned in Crete, and later throughout Greece. Xylouris was politically engaged and became something of a symbol of freedom when the junta ruled Greece between 1967-1974.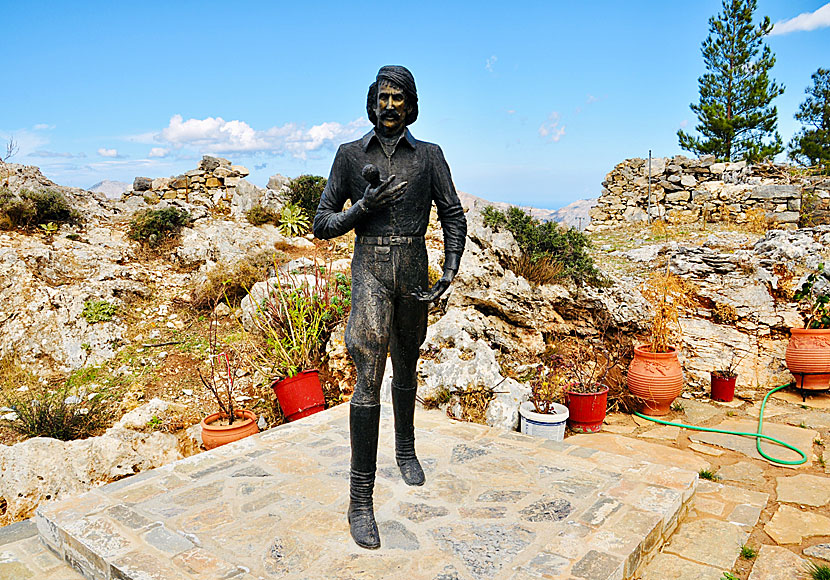 The statue of Nikos Xylouris in Anogia.
None of us non-Greeks can understand how prominent he was in Greece during his lifetime, and in fact still is, something that is clearly noticeable in Anogia where the museum is located, where he stands statue and where he has a theatre named after him.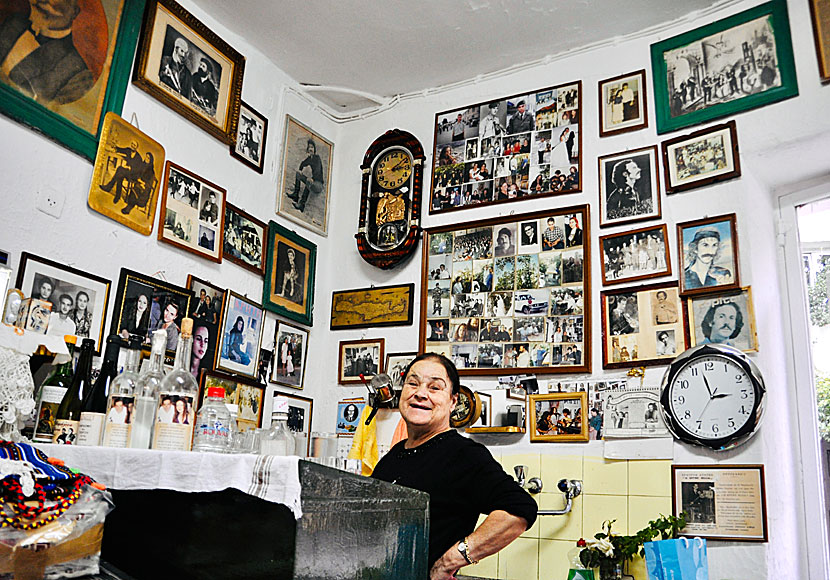 Nikos Xylouris Museum in Anogia.