The museum is in the same house as he was born and is more like a cafe than a museum. There is no entrance fee, but the owners would like you to order something to drink as a symbolic admission. Maybe a raki or a glass of house wine and some olives. Inside the museum are plenty of photographs of Nikos Xylouris. Please visit the museum, have a cup of coffee and talk for a while with the nice relatives of Xylouris.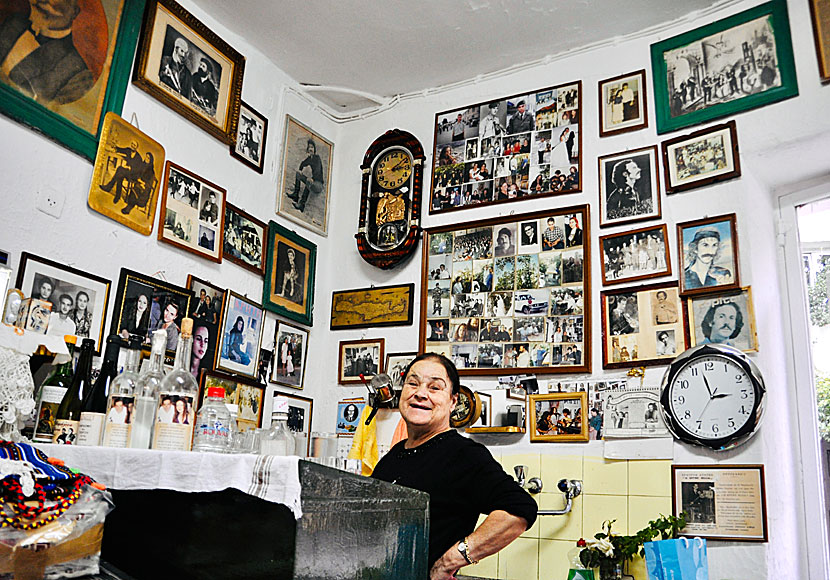 Nikos Xylouris Museum in Anogia.
Nikos Xylouris is as famous as his brother Psarantonis who is sometimes seen wandering around in Anogia as an ordinary man. (I've met him both in Anogia and in Platanias west of Chania.) Antonis Xylouris (Psarantonis real name) plays lyra in a way no one else does.
Some people like his music above all else, while others think it is just an awful squeaking. I like Psarantonis' music when I am in Crete. At home in Sweden, I can't listen to him. Then it is just an awful squeaking.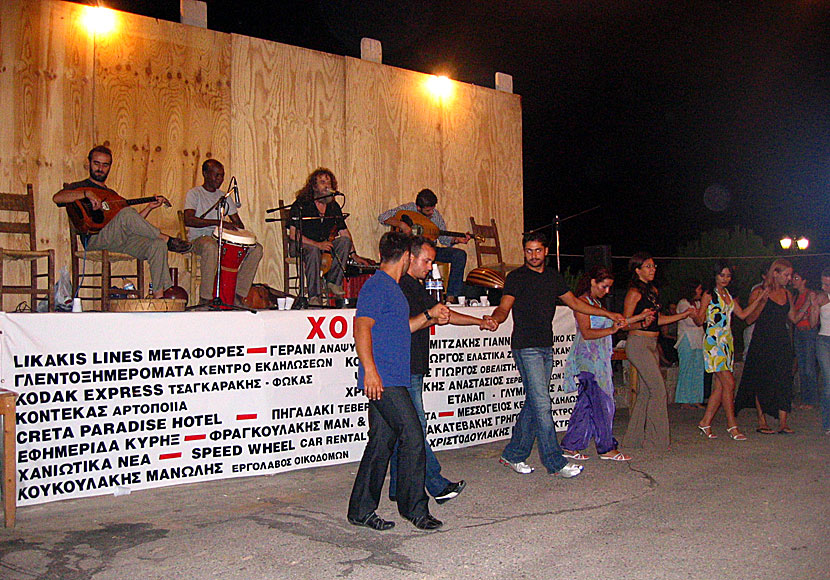 Concert with Nikos Xylouris' brother, Psarantonis, in Platanias in Crete.
When we still are talking about music, I must mention Loudovikos of Anogia, he is also from Anogia. (His real name is Giorgos Dramountanis.) Loudovikos is one of my absolute favourites among Greece's many excellent composers and artists. The music (and text) is Greek, but sometimes it sounds more like classical music than Greek musik. Loudovikos of Anogia has released about ten records, and I think all of them is good. In short, it is music that you can meditated to, it is that beautiful.