The village is small and compressed. Here are a few tavernas and pensions. The pebbly beach is long. If you continue past Taverna Akrogiali you will find some smaller beach strips where you also can go for a swim. The best thing about Kato Zakros is not the beach, it's the lovely evenings and mornings. The evenings are pitch-dark and you fall asleep to the sounds of the waves, no disturbing noise from cars or scooters. Mornings are even better, you wake up to the sounds of the waves, and if you're alert in the morning you'll see Greece's most beautiful sunrise.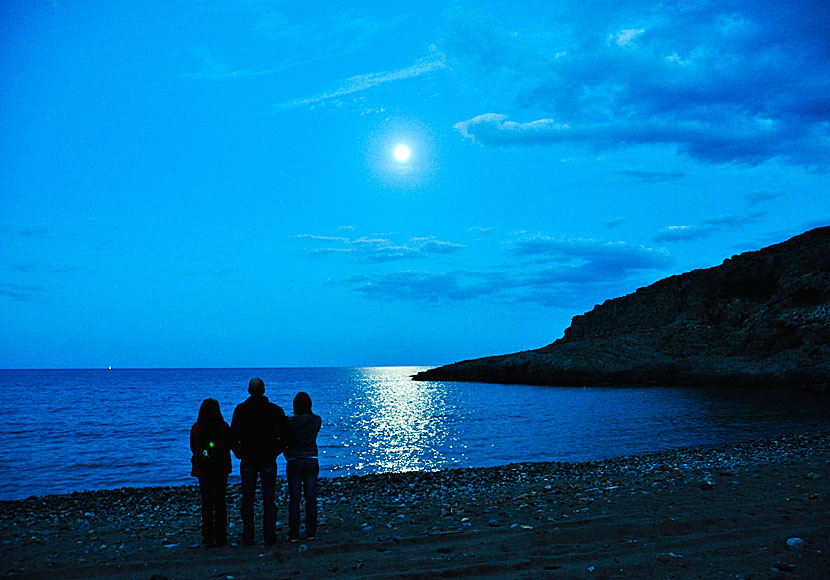 The full moon is amazingly beautiful.
This is how I wrote in the diary after our first night in Kato Zakros: "Woke up by the waves about six am. I woke Camilla up, she went out of bed, reluctantly. I started the computer and wrote a little. We went out about seven o'clock. Calm, short waves were heard, no one than we were out, but where was the sun? We began to see something red in the east, and east is the right place for the sun to rise. We walked a little further and waited with high expectations. And see, a small object came out from the sea and we went closer. It was the most beautiful sunrise we have ever seen. It is not often you see the sun rise out of the sea. Just magical!"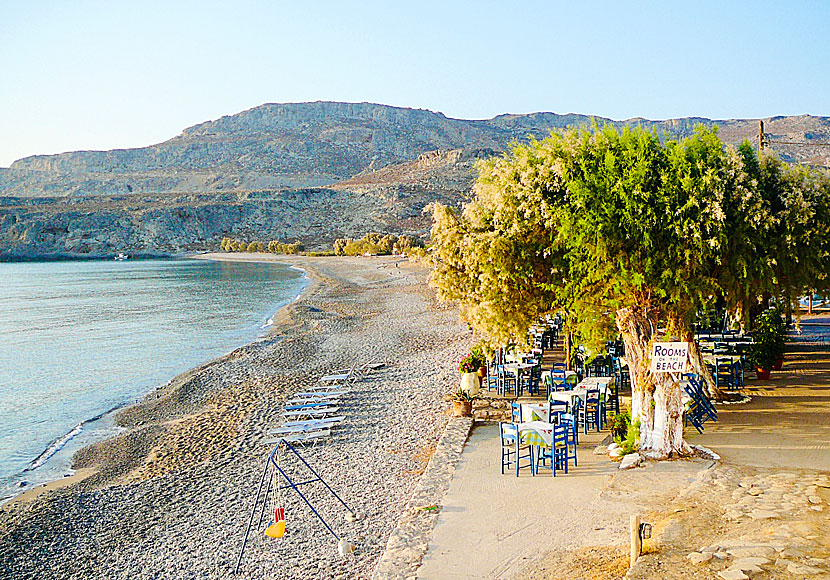 Taverna Akrogiali in Kato Zakros.
If you enjoy good Greek food (who does not) I highly recommend Taverna Akrogiali. The owner Nikos Perakis is a very nice man. Do not miss their Mixed Grill, it's really good. If you are lucky you will be served by Georgios - Eastern Crete's most ingenious waiter. He taught me to roll two dice and get a 6 on both of them when we played Tavli (Backgammon), just one such thing. :-)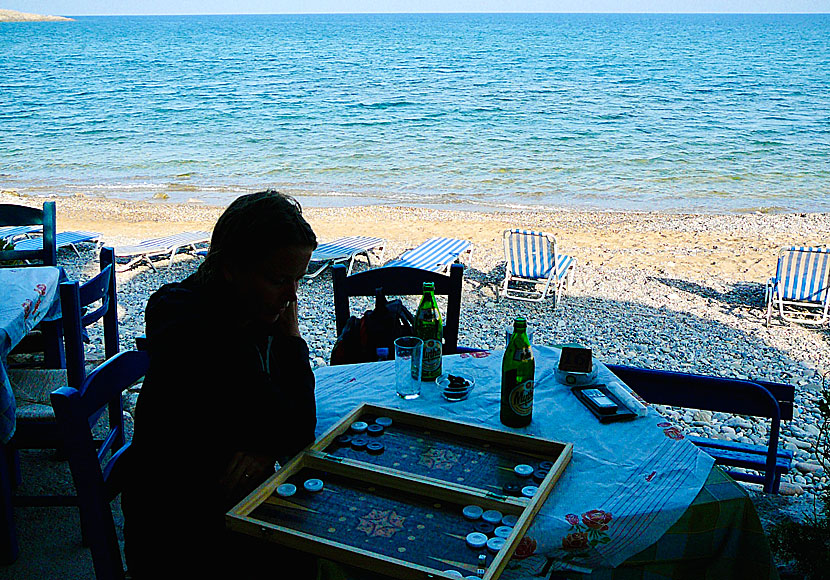 Taverna Akrogiali is a perfect place to play tavli (backgammon).