There are several nice beaches both east and west of Paleochora. The beaches of Anidri and Gianiskari are located east of Paleochora, and Grammeno and Krios are located west of the village.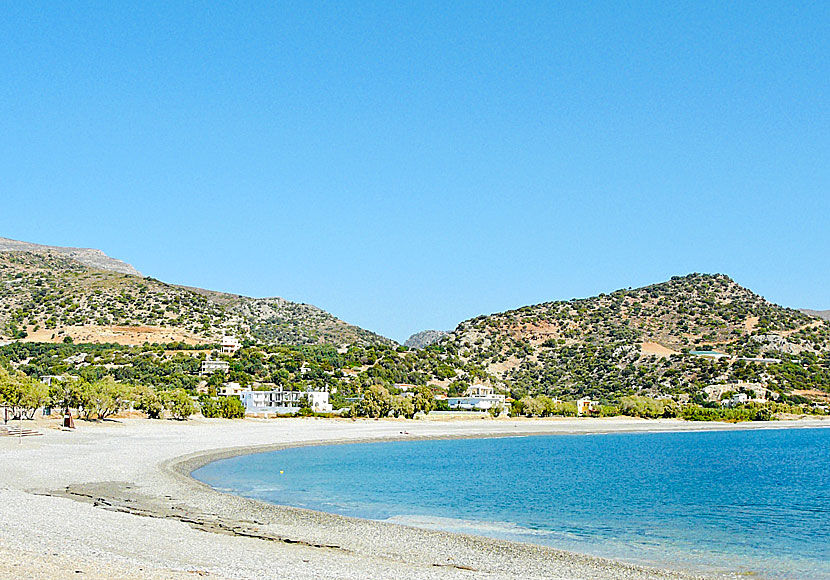 Grammeno beach near Paleochora.
Grammeno beach lies about 5 kilometres west of Paleochora. It is, in my opinion, the worse of the beaches. But here is a hidden gem, and it is Taverna Grameno, which is supposed to be the best restaurant in the whole area, Paleochora included. Actually, there are several beaches that join each other. But the main beach itself is called Grammeno.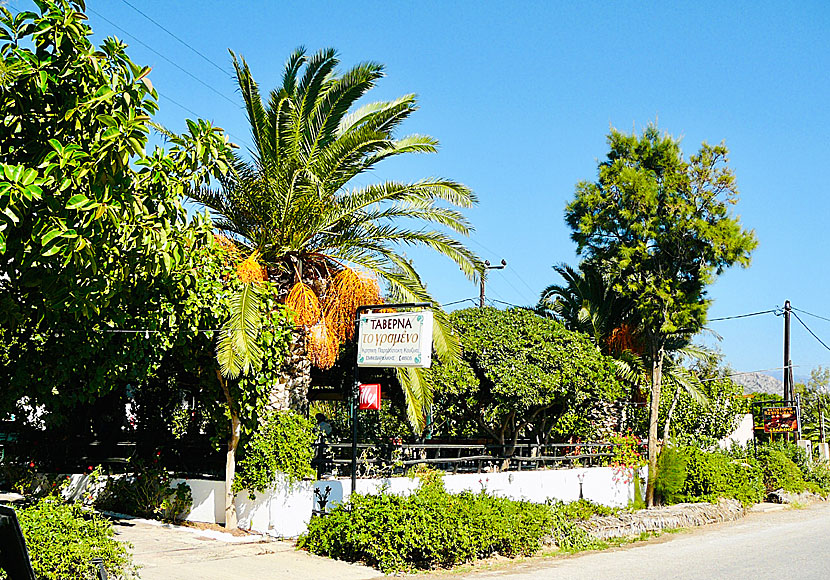 Don't miss Taverna Grameno!
The taverna is set in a magnificent garden and serves food so delicious that you can hardly believe it to be true. Here I have eaten dishes that I have never heard of before. The food is really outstanding!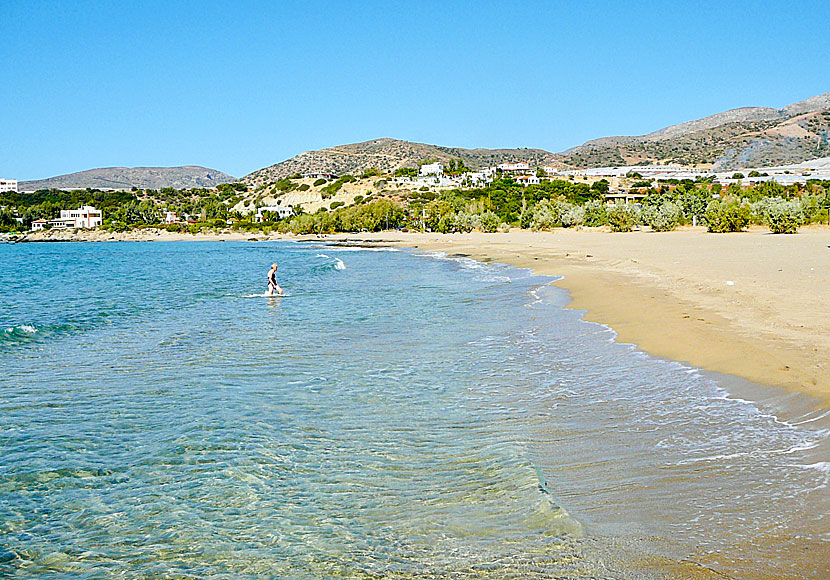 Kountoura beach is located after Grammeno beach.