If you continue 5 kilometres westwards, you'll arrive at an agriculture centre called Koundoura. Here, and along the whole coastline, the landscape is uglified by countless greenhouses. Just close your eyes and drive on until you reach Krios beach.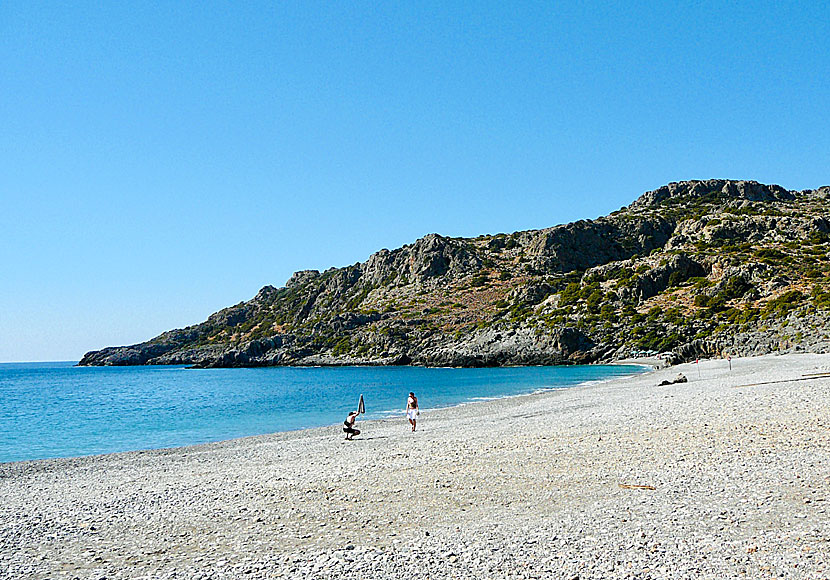 Krios beach.
Krios means cold in Greek, and it is said that the water here is always cold due to underwater springs. I don't know if that's true because I've never gone for a swim here.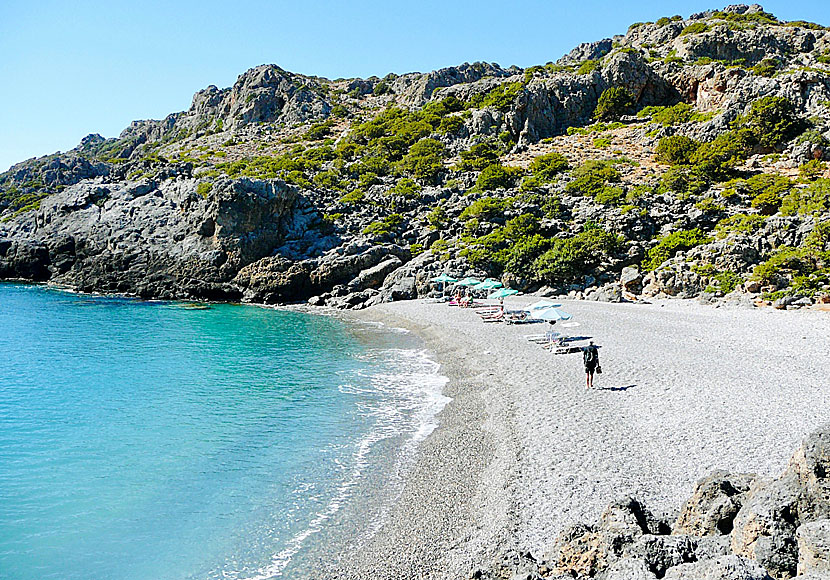 The far end of Krios beach.
In the picture above, you see the far end of Krios beach. It is much nicer than the main beach itself - in my opinion. Sometimes you will be met with nudists.
Grameno beach is located about 5 kilometres west of Paleochora and Krios beach lies about 10 kilometres west of Paleochora. Four kilometres east of Paleochora are the beaches of Gialiskari, Anidri and Ammoudia.