Before we walked through the Agiofarago gorge for the first time, we were advised not to drive all the way down to the entrance of the gorge. We didn't, but we drove quite a long way along a bad dirt road. Sometimes we regretted it, but turning back was not a choice, there was simply nowhere to turn around. Further on, there are places to park, and it is possible to turn back with a bit of effort.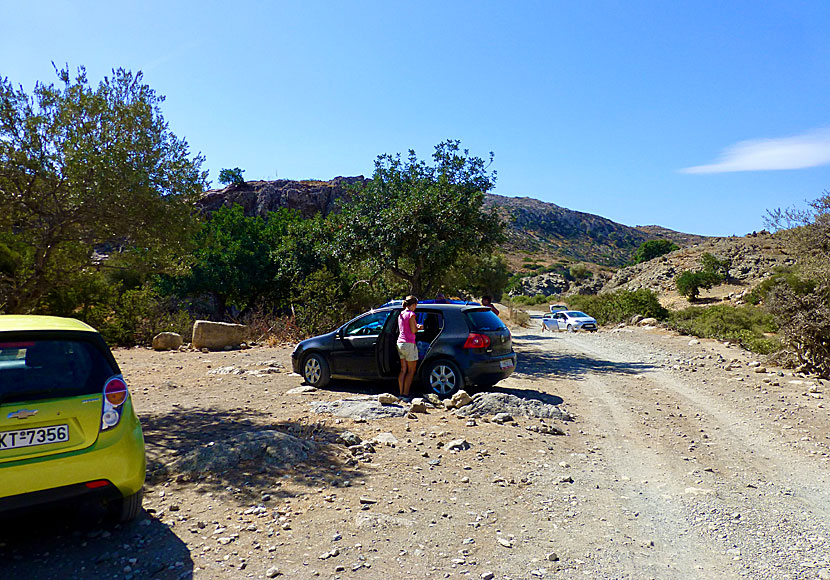 This is where you park your car when you want to hike in the Agiofaragora Gorge.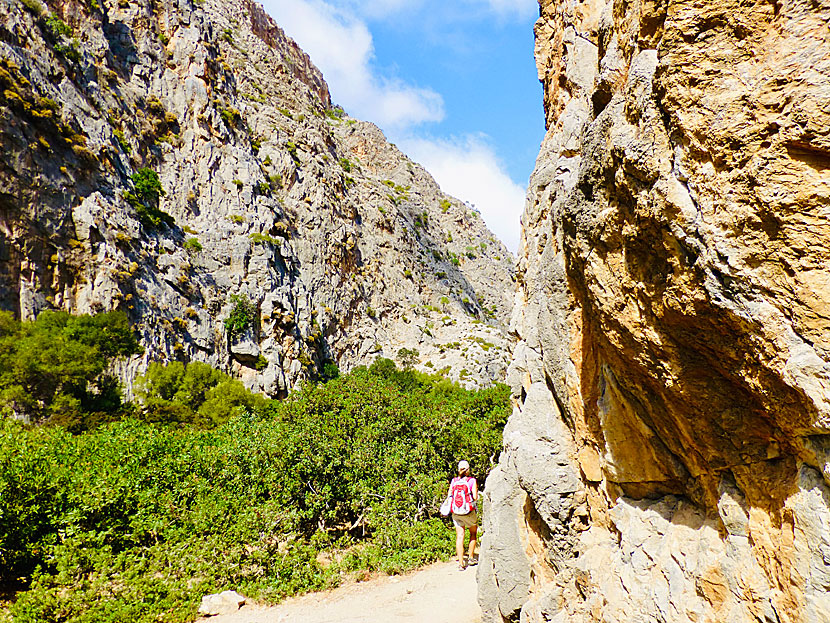 On a hike in the Agiofarago gorge.
However, we do not recommend driving all the way down to the large parking lot. Remember not to park your car under a tree. There are plenty of goats in the area and they gladly use the cars as ladders to get access to the trees' leaves.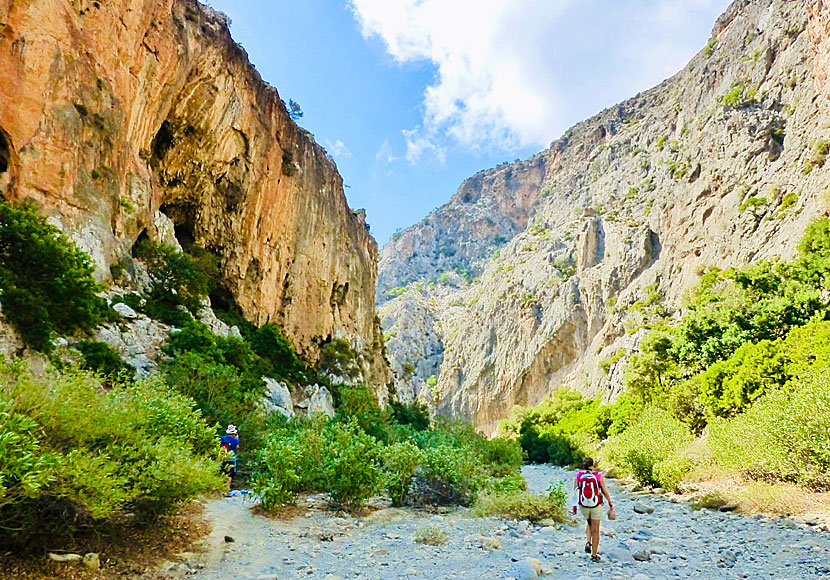 To walk in the Agiofarago gorge is easy also for inexperienced hikers.