To walk in the Agiofarago gorge is easy even for those who are inexperienced hikers. It is not uncommon to see people walking in flip-flops, and you also meet families with children. The Agiofarago gorge is not as spectacular as many other gorges in Crete. But that's just what is a little bit of the charm. It's like going for a walk after Sunday dinner.
If you are interested in birds, you have a great chance to see griffon vultures soaring above you. It is said that there is bearded vultures in the area, but I do not think so, at least I have not seen any. We have only seen bearded vultures in the Platania gorge.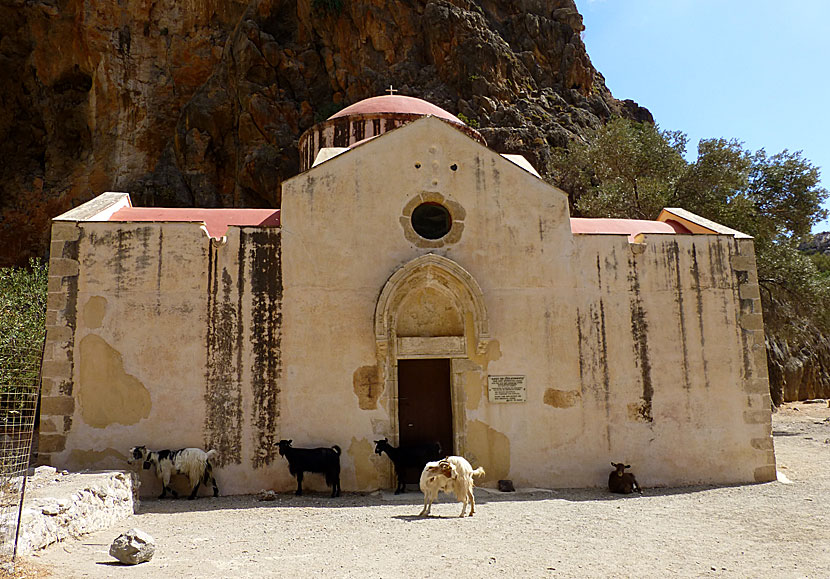 The church of Agios Andonios dates back to the 15th century.
A few hundred meters before the end of the gorge, you pass a beautiful church called Agios Andonios. The church dates back to the 15th century. After the church, it is not far to all the hikers' goal and reward: Agiofarago beach where a refreshing swim awaits.
The walk takes between 40-60 minutes one-way, and about the same time on the way back. We walked in 50 minutes and we walked at a leisurely pace.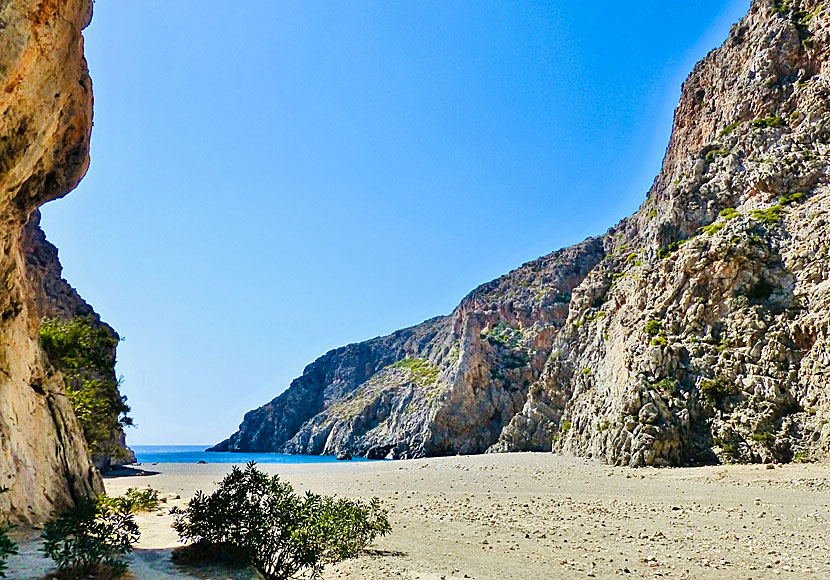 Here, the walk ends. The reward is a swim at the beach, which you can read about here.
If you want a bigger challenge, you can drive to Zaros for a hike in the Rouvas gorge.