The major attraction near Georgioupolis is Lake Kournas, which is Crete's largest lake. Kournas is a very popular outing destination for tourists and greeks. Most people come here to eat at one of the tavernas along the lake, others combine the eating with sunbathing and swimming, or maybe a trip around the lake in a pedaloe.
It is about 4 kilometres from Georgioupolis to Lake Kournas, some choose to walk, you can also go by tourist train from Georgioupolis, and of course you can use your own vehicle.
There are lots of different kinds of paddle boats to rent at Kournas Lake.
The beaches are really nothing to write home about, I think that those who choose to swim here, only do it because it's a lake. On the other hand there are some good tavernas, at least we have never been disappointed, even though the tavernas looks like tourist traps.
Lake Kournas near Georgioupolis.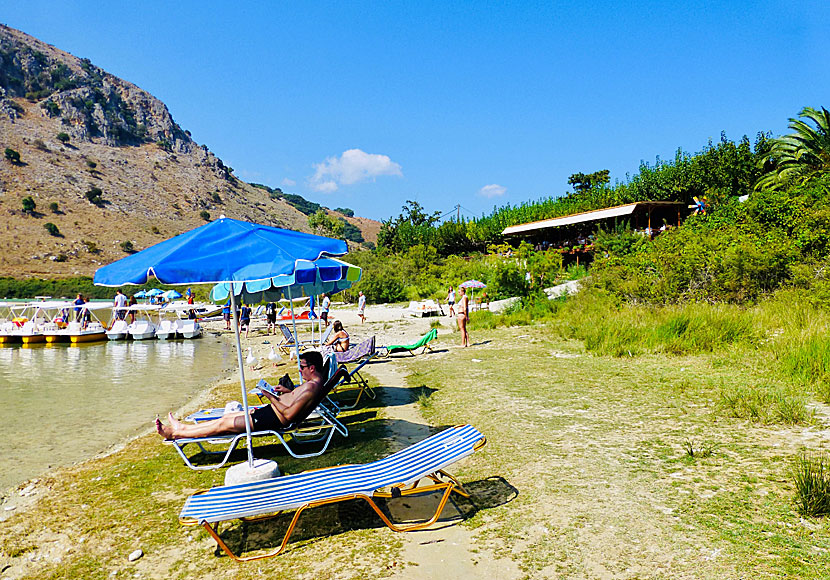 The far part of the beach.