The very nice village of Zaros in the regional unit of Heraklion is known for three things: the mighty Rouvas Gorge, the tasty water Zaros and that many of the restaurants serve salmon. Or really not salmon, rather trout, but it sounds better to write salmon because it is nothing you associate with Greece.
Zaros Lake Restaurant in Lake Votomos north of Zaros.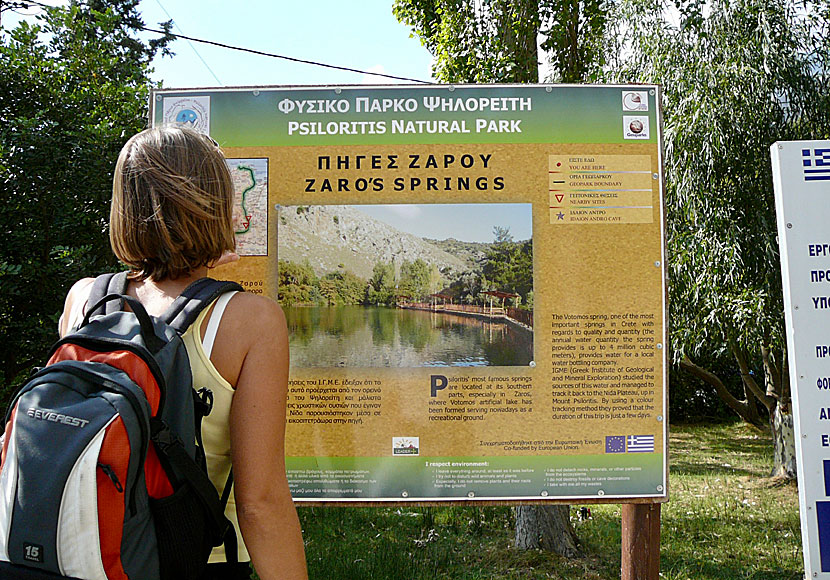 Zaros Lake, as the lake is also called, is located at the foot of Mount Psiloritis.
In Votomos, a few kilometers north of Zaros, is this leafy park and lake called Lake Votomos. Here you have the opportunity to eat trout, or maybe just have a cup of coffee and enjoy the beautiful surroundings. There is one more lake near Zaros. It's called Faneromenis and is located about 6 kilometres southwest of central Zaros.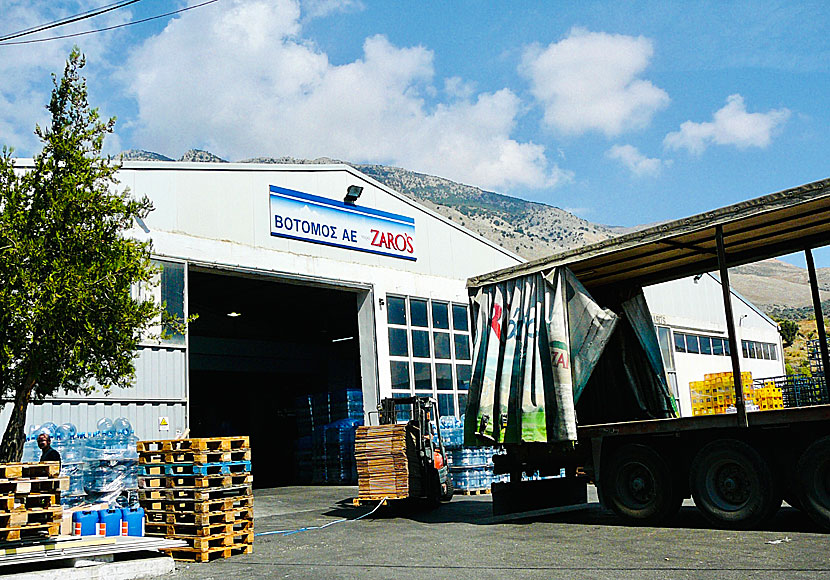 The bottling plant where the water from Zaros is bottled. The water comes from the Nida Plateau.