Plakias is set beautifully in an attractive bay surrounded by lush greenery and enchanting mountains. The beach runs along the entire bay and is almost 1 ½ kilometres long. The village itself is quite small and is concentrated to the western end of the beach.
Tourism has developed slowly and it is only in recent years that it has really started. The low-key tourism is one of the reasons why Plakias has grown in popularity in recent years.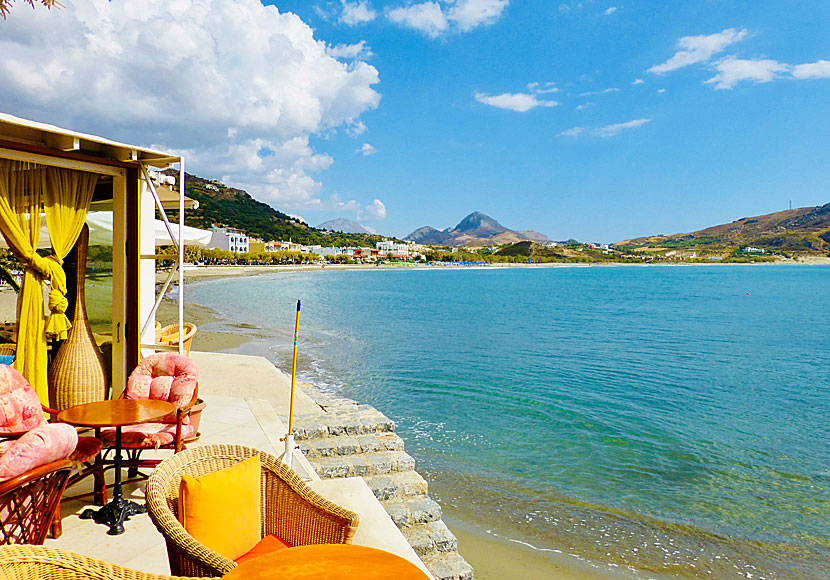 Plakias is located about 35 kilometres south of Rethymno.
Another reason is the location, for example, it is only 35 kilometres to the city of Rethymno, and in the vicinity there are many nice beaches and villages to explore, and you have many hiking trails to choose from if you like to hike.
In short, Plakias is a very pleasant tourist resort for those who want to be in one place and just take it easy, and for those who want to explore things. Plakias is a perfect base and of course there are every facility you are likely to need.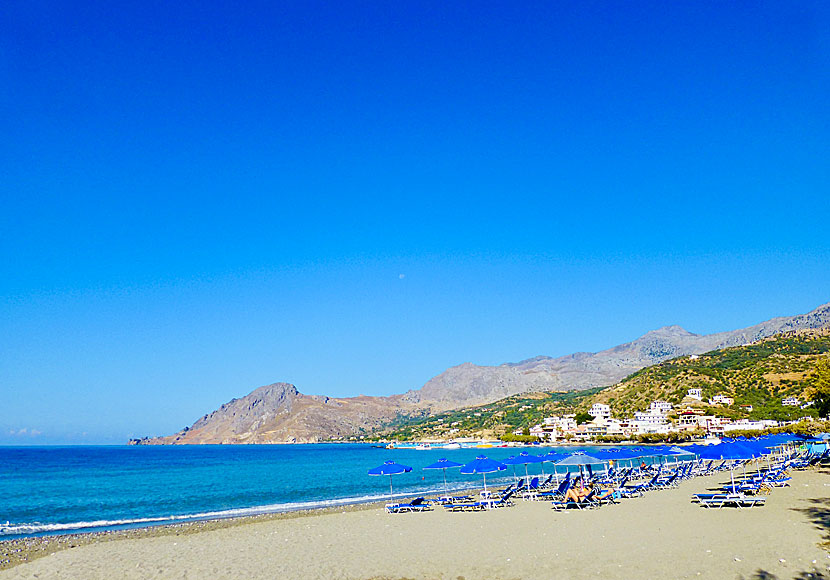 The part of the extremely long beach closest to Plakias itself.
As mentioned, the beach is extremely long and it is never crowded. The walkway along the beach is lined with shady tamarisks. Many come here to enjoy the sunset before they go out for dinner. The street that runs above the beach are lined with hotels, pensions, tavernas, cafes, bars, travel agencies, shops and supermarkets.