If you don't fancy sunbathing, swimming, lazing around or lying in a hammock reading books, you can have fun exploring the strange rocks of Agios Pavlos. Because they are, in my words, absolutely fantastic.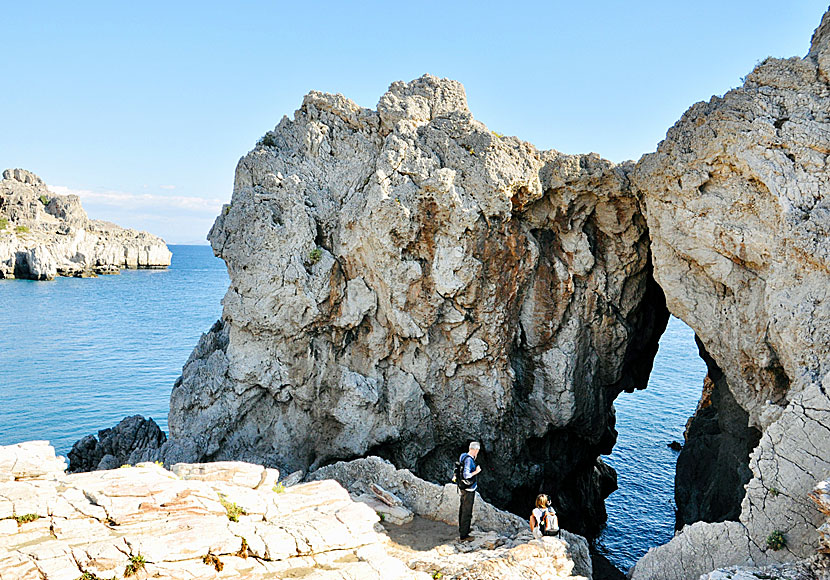 Rocks in Agios Pavlos. You can actually swim here too.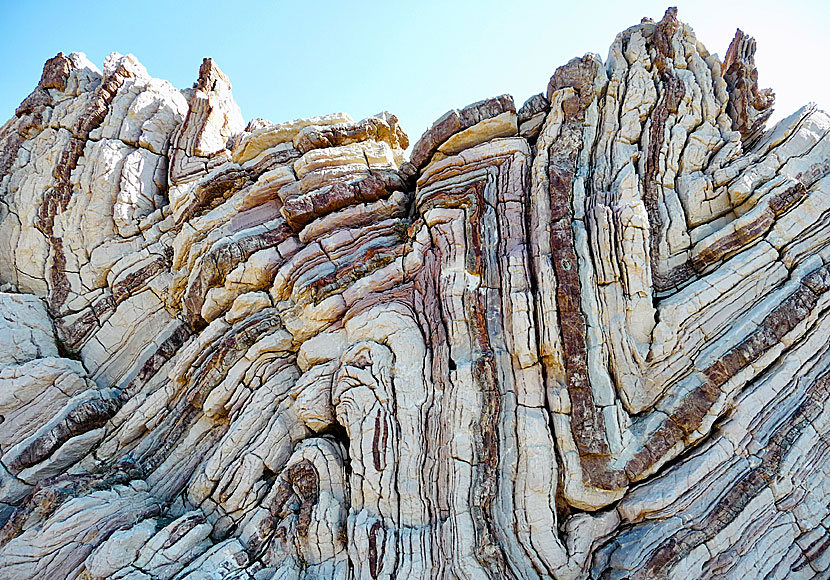 One of the strange rock formations in Agios Pavlos.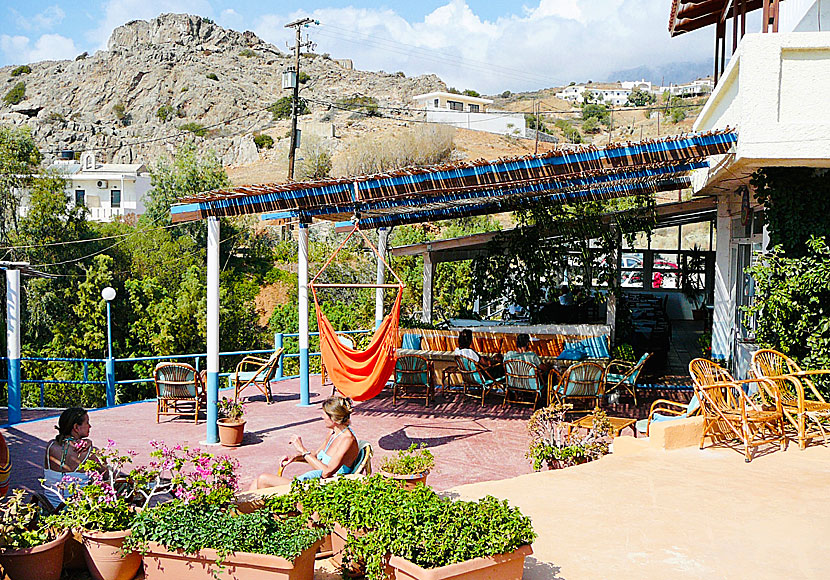 Restaurant at Agios Pavlos Hotel.
ACCOMMODATION IN AGIOS PAVLOS
The range is, for obvious reasons, small. We have stayed at Agios Pavlos Hotel twice and will certainly stay there next time as well. In the hotel there is a very good restaurant and there is a mini market. Perhaps the best thing about Agios Pavlos Hotel is the wonderful location and the fantastic view.
Book Agios Pavlos Hotel here »