Spinalonga is a small island with an impressive Venetian fortress. The fortress was built in the late 1570s to defend the Elounda Bay. The Turks tried to capture the fortress for many years, but did not succeed until 1715. In 1903 - when Spinalonga had been Greek for a few years - it was decided that Spinalonga would become a leper colony. Lepers from all over Greece was deported to the colony until the mid-1950s when the last person affected with leprosy died. The lepers were forced to live in the colony under extremely difficult conditions the rest of their lives.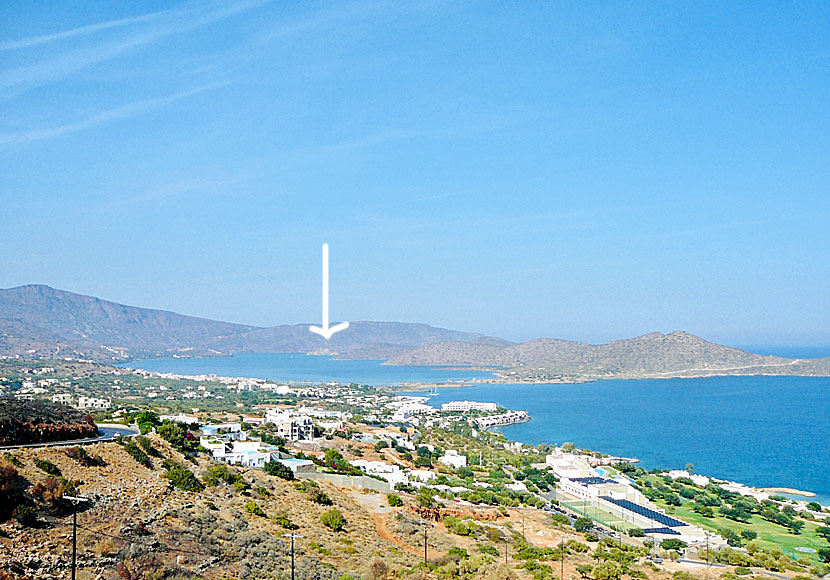 Elounda Bay. Spinalonga is under the white arrow.
The Island, written by Victoria Hislop, published in 2005, tells the story about the 25-year-old Alexis Fielding who travels to Greece from England to seek the truth about her mother's past. The trip leads her to Spinalonga. It turns out during the trip that Spinalonga has marked the women in Alexi's family for many generations.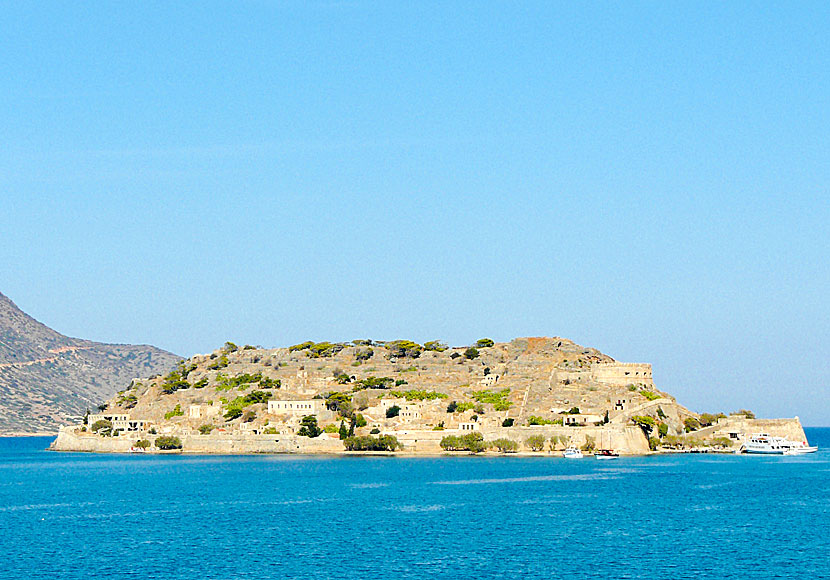 Spinalonga: the island of the lepers.
The book became an instant success, and has also been adapted for the screen. Thanks to The Island, more and more people travel to Spinalonga to see the island with their own eyes. I recommend you to read the book before you go to Spinalonga.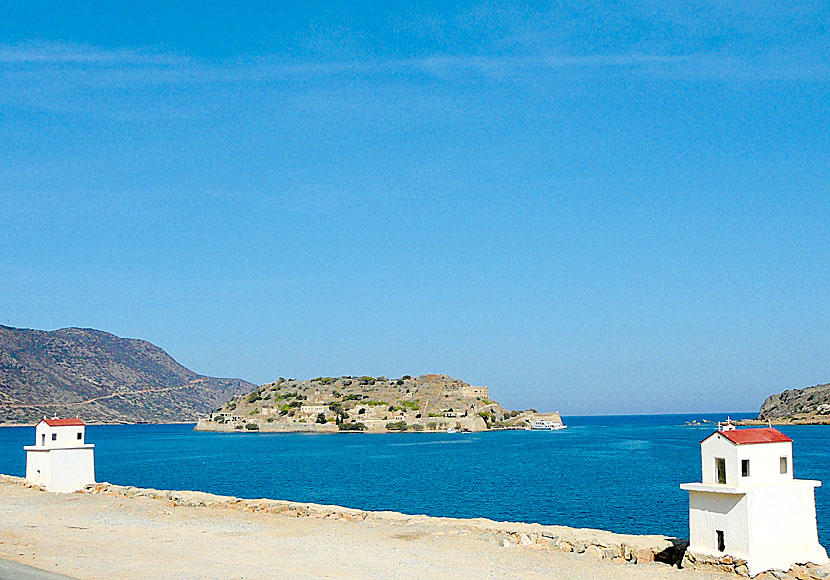 Spinalonga seen from Plaka.