The Dikteon Cave is the Lasithi plateau's main attraction, and the main reason for tourists to visit the plateau. Personally, I think the plateau itself is much more interesting than the cave. There are many explored and unexplored caves in Crete. The two most famous are the Ideon Cave on the Mount Ida (Psiloritis) and - that's right - the Dikteon Cave.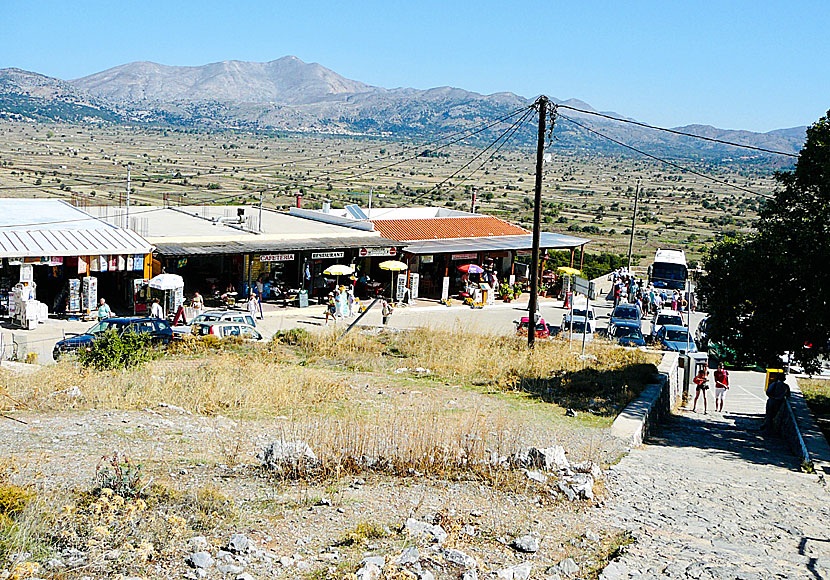 The car park in the small village of Psychro from where the path to the Dikteon Cave begins.
According to Greek mythology, Rhea gave birth to the god Zeus in Dikteon Cave. With the intention that the father, Kronos, would not eat Zeus (something Kronos used to do with all his offspring) he was hid here in the cave. Zeus was guarded by warriors and breast-fed by a goat. Zeus was later moved to the Ideon Cave where he grew up and became big. Later on, Zeus forced Kronos to throw up his siblings. After that, Zeus shared power with his brothers. Stuff happens.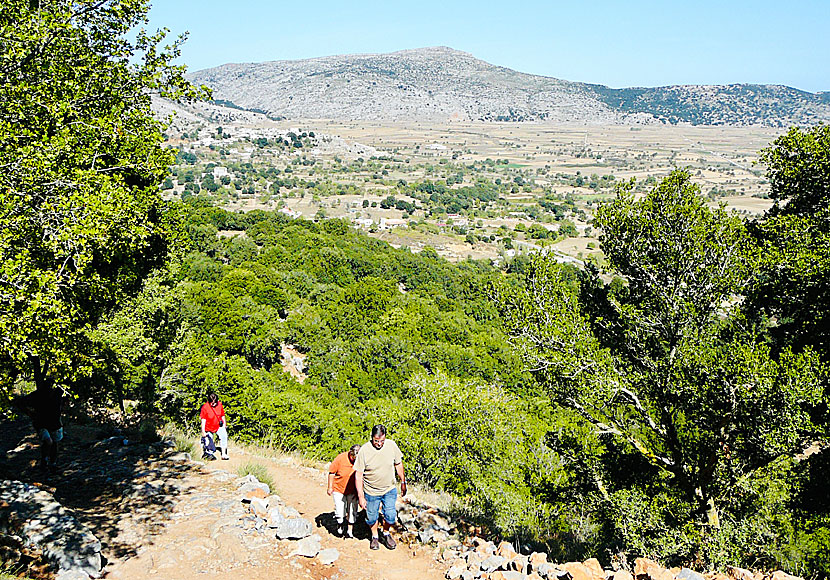 The path leading up to the Dikteon Cave. The Lasithi plateau in the background.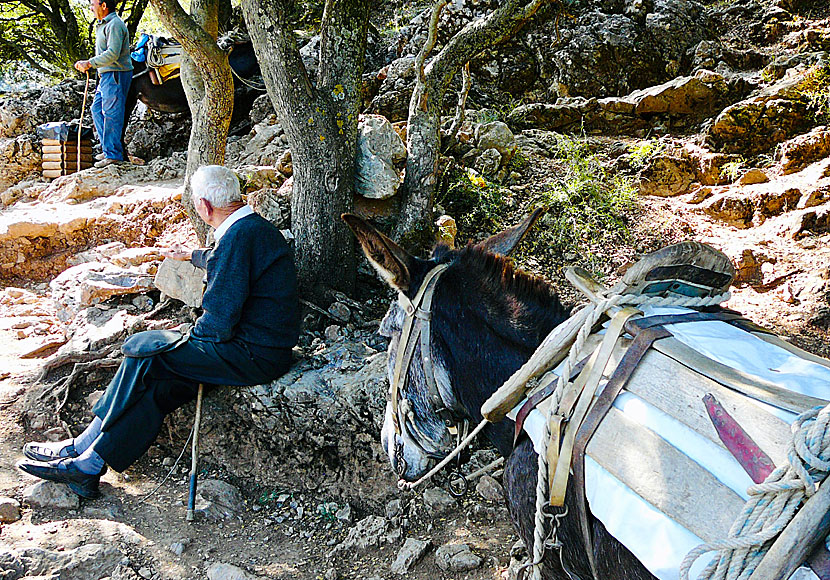 Those who cannot bear to go up to the cave can ride a donkey instead.