Agios Nikolaos is the capital and administrative centre of Lasithi regional unit. The town is home to about 11,400 people, making it Crete's fifth largest town after Heraklion, Chania, Rethymno and Ierapetra.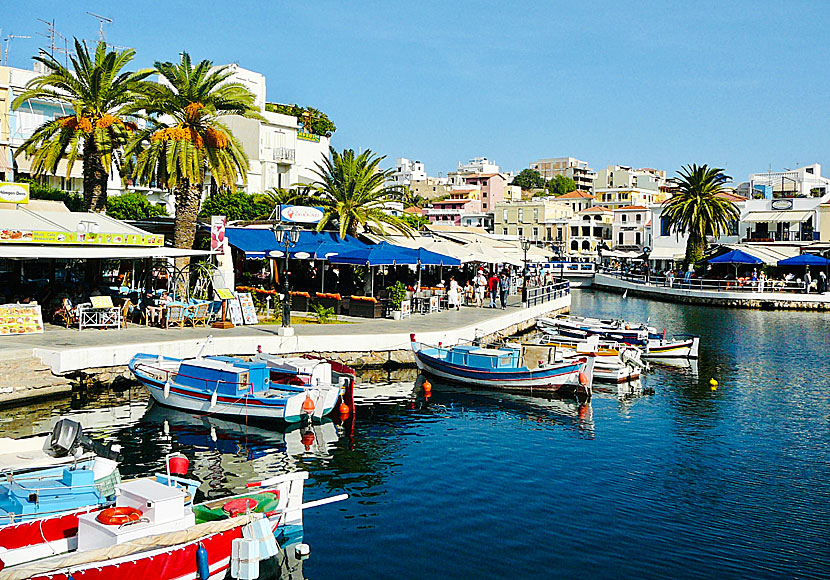 Lake Voulismeni in Agios Nikolaos.
Agios Nikolaos has attracted tourists since the 1960s, and still does today, albeit to a lesser extent. Agios Nikolaos was one of my first dream destination in Greece. When I saw a picture of Agios Nikolaos for the first time, I decided that I just had to go there. Pictures of Agios Nikolaos were used to market Greece at that time. The picture showed the picturesque little lake in the centre of the town. I thought that it looked incredibly cool, as many other thought.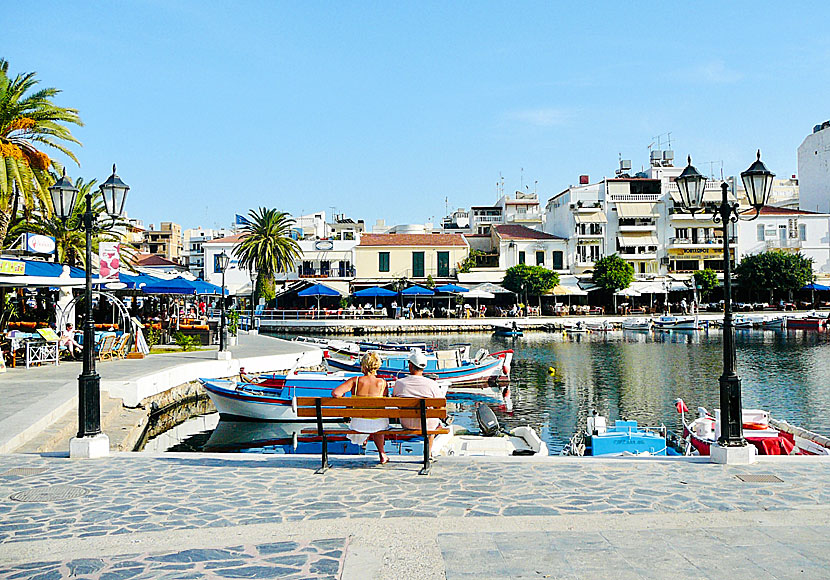 The cozy port promenade along Lake Voulismeni in Agios Nikolaos.
The lake, which is said to be bottomless, is called Lake Voulismeni. The lake is connected to the sea with a canal that started to be dug in the late 1860s. Much of Agios Nikolaos' life revolves around Lake Voulismeni, which is lined with tavernas, cafes and bars.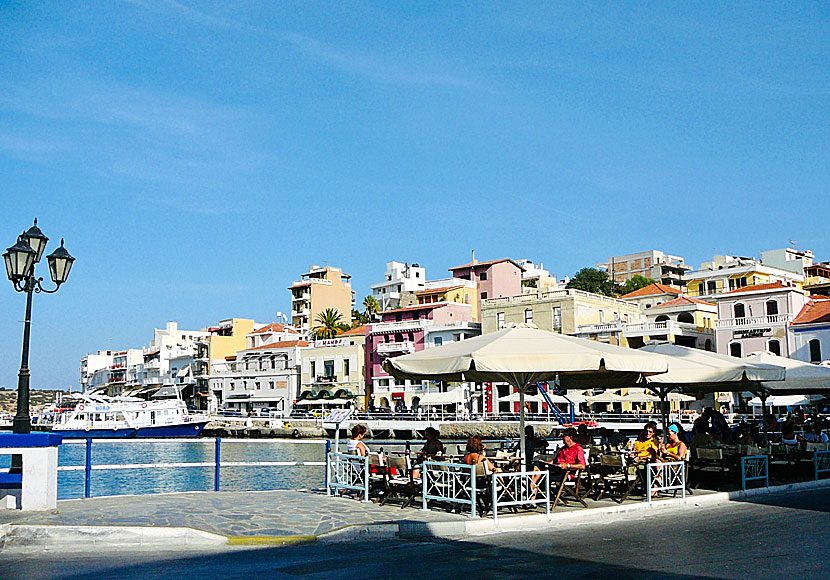 There are plenty of tavernas and restaurants in Agios Nikolaos.