If you arrive from the direction of Chania, you first cross a bridge over a river called Almyros. Many fishing boats bobs up and down in the river mouth as a proof of that the village is still an important fishing port. To the left after the bridge there is a parking lot where you can park your car. It is here that Georgioupolis begins, as well as the long long beach.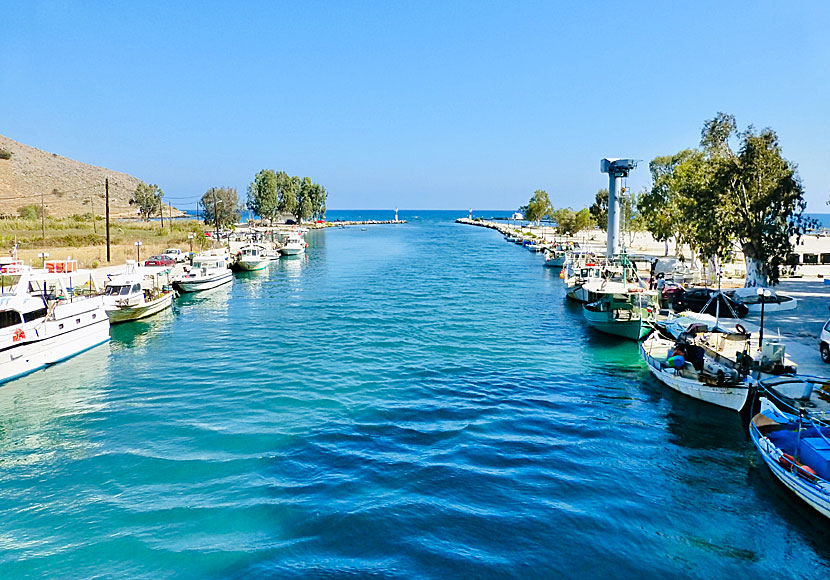 The Almyros river that flows out of Georgioupolis.
A pier at the beginning of the beach leads to the small chapel of Agios Nikolaos, which is something of a landmark of Georgioupolis. The chapel looks like a white dot to the right in the picturein at the top of the page.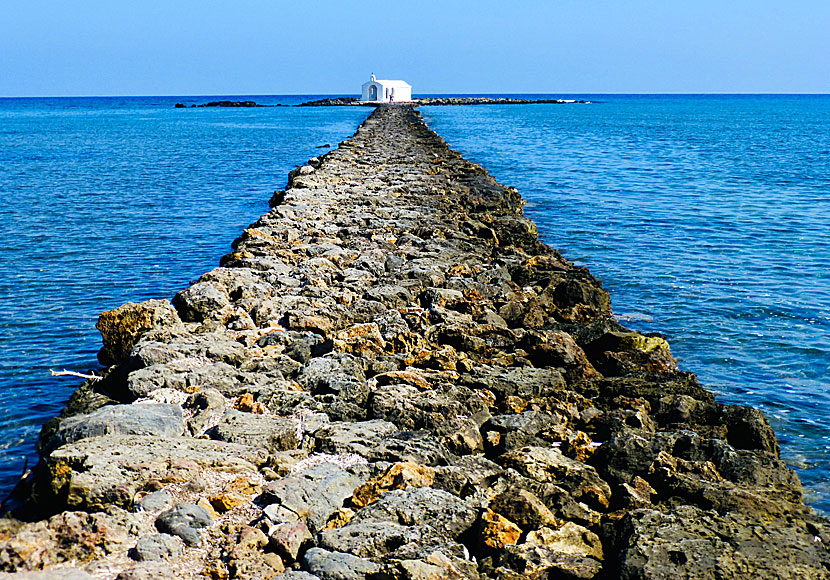 The pier and Agios Nikolaos church is a popular excursion destination.
There are many hotels, some are really flashy, and several restaurants along the seafront. You can walk up into the village itself from the seafront. You will find tavernas, cafes, ouzeries, grocery shops, clothing shops, scooter and car rental places and other things along the streets.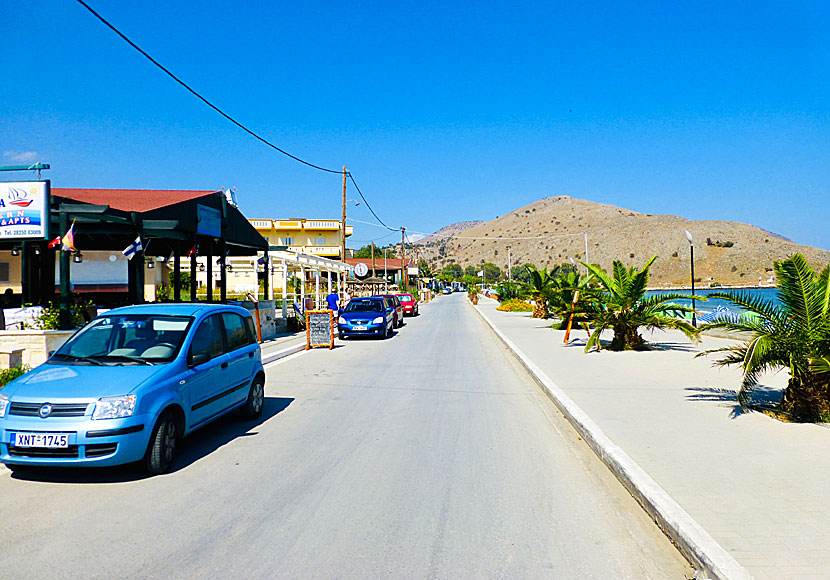 The beach promenade in Georgioupolis.