The Palm Beach of Vai is quite rightly one of Greece's most famous beaches. Not as many palms grows anywhere else in Europe as here. The palms grow partly along the beach, partly along a large area inland. It's as awesome as it sounds. The beach was "discovered" by the hippies in the 1970s, hippies that got tired of the exploitation of the former hippie paradise Matala.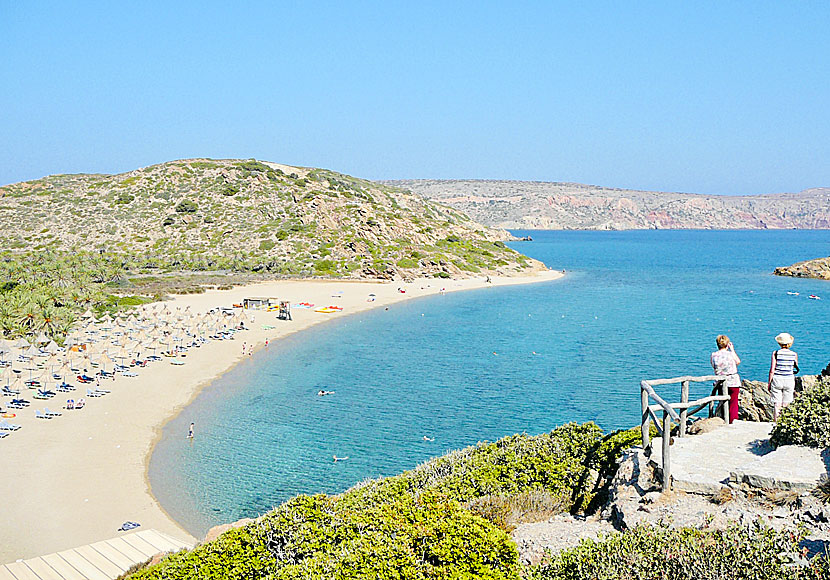 The Palm Beach of Vai in eastern Crete
Vai became popular among backpackers in the 1980s. The beach was then full of wild campers and the beach looked more and more like a refuse dump. The authorities became tired and decided to protect the unique beach: camping was banned, the beach was fenced and it was only allowed to visit it during the daytime. The beach became very popular when the candy Bounty recorded a commercial on Vai beach. That's why the beach is sometimes called Bounty beach.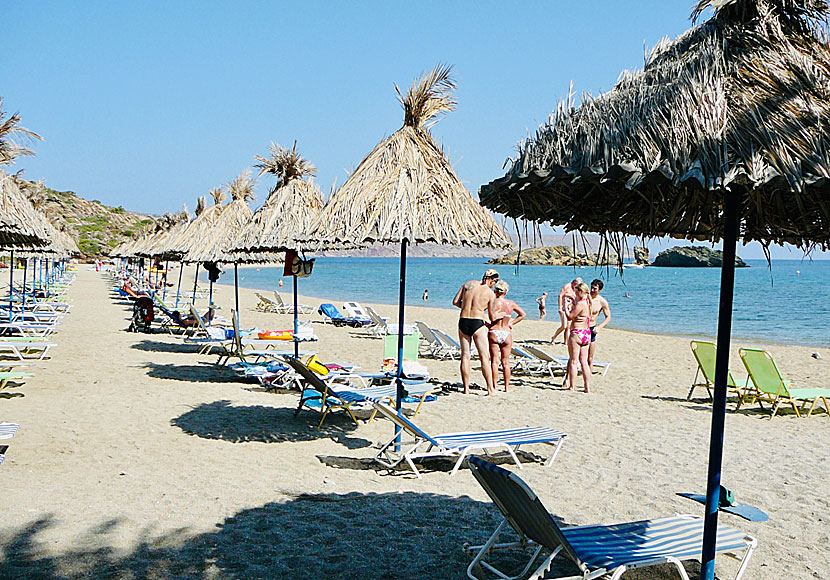 Vai beach in eastern Crete.
Today, Vai is one of Crete's most visited beaches. Busload after busload is pouring in every day, and of course those like us who arrive with rented car. It costs nothing to visit the beach, but you have to pay about 3-5 € to park the car. There is a taverna and a snack bar. The nearest accommodation is in Paleokastro and Kato Zakros south of Vai.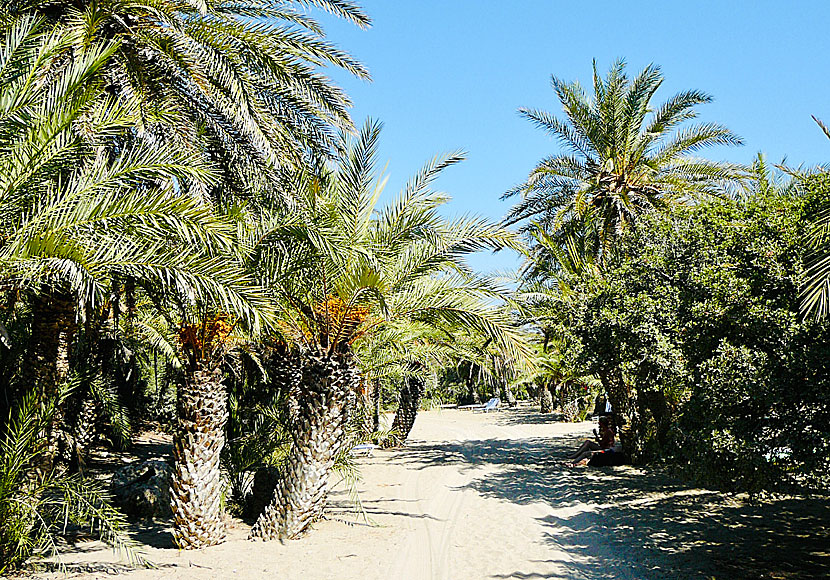 The palms in Vai are truly impressive.