As mentioned, there are many small picturesque villages in the valley. One of the first villages is Amari (if you come from Rethymno), the village that gave the valley its name. In the village square is a taverna called Petrakaion. It is a very simple taverna with a small selection.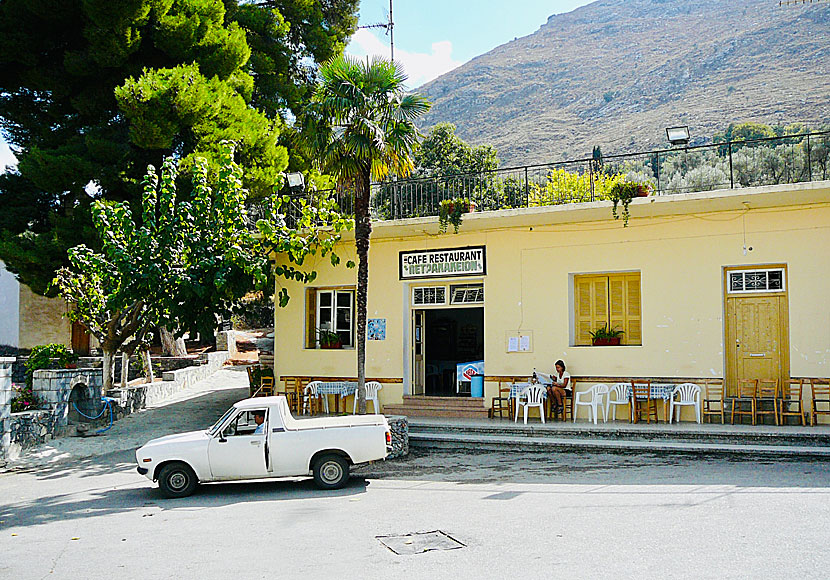 The taverna in the village of Amari that gave the valley its name.
We have eaten one of the best lunches in all of Crete in the square in Amari. Sitting in the square over a long lunch or a cup of coffee, studying the small village's everyday life can be at least as interesting as a visit to the Minoan palace of Knossos.
On the way south through the Amari valley you pass a small village called Platania, where the Platania Gorge is located. It is one of Crete's most unknown gorges.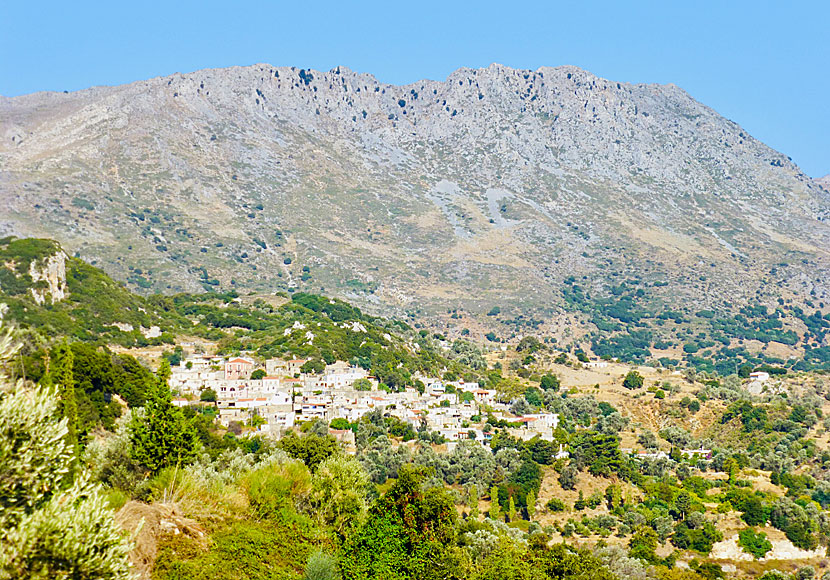 The village of Platania where the hike in the Platania Gorge begins.
If you continue south, towards the coast, you will eventually arrive at Fourfouras. It is a lovely village that is very beautifully situated at the foot of Mount Psiloritis. The village looks peculiar from a distance because it is so extremely long and narrow. If you decide to sleep one night or two in the Amari valley, I think Fourfouras is the best choice. There are several pensions, and there are tavernas and shops.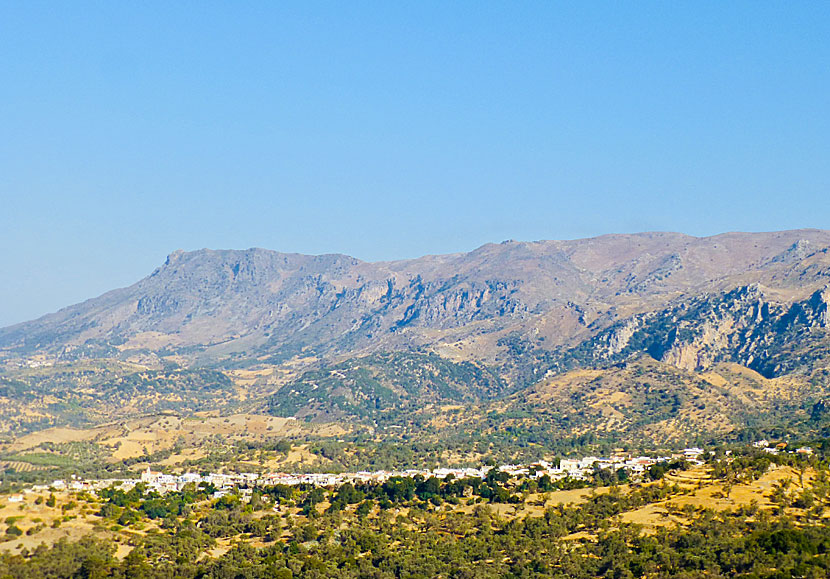 The long and narrow village of Fourfouras is located at the foot of Mount Psiloritis.
Book hotel in Fourfouras and Amari Valley here »
After Fourfouras, you pass the village of Kouroutes (also nice) before arriving at the village of Apodoulo and the exit of the Amari valley. If you continue about 20 kilometres east, you will reach Zaros, one of my favourite villages in Crete. Zaros is a perfect base because there is so much to see and do in the surroundings.