TRAVEL AROUND IN CHANIA
As long as you're just moving around in Chania town, you don't need any other means of transport other than your feet. If you want to see other parts of the island bus or car are the best options. The roads are in good condition, the traffic is typically Greek: intense and chaotic, not least in and around Chania city, and along the major highways.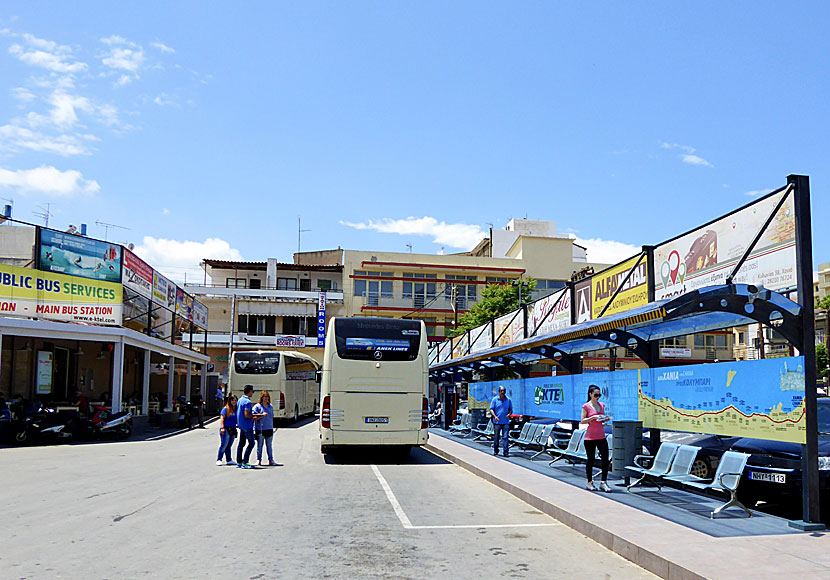 From the bus station in Chania there are buses to near and far.
With local bus (KTEL) you can get around all of Crete, the buses are of high quality, they usually keep on time and the prices are relatively low. The bus station is on Odos Kidonias, walk Odos Halidon to Plateia 1866, turn right where the square ends and continue for about a hundred meters. Tickets are bought at the newly renovated bus station. The bus station is great, there is even a tavern where you can sit and wait for the bus.
Bus timetable: http://www.e-ktel.com/en/
Mopeds are not the ideal means of transport in Crete, as I said, the traffic is quite lively and the distances are considerable. Mopeds are mainly suitable for short distances, such as to the beaches west of Chania and to the Akrotiri peninsula. A car is therefore preferable.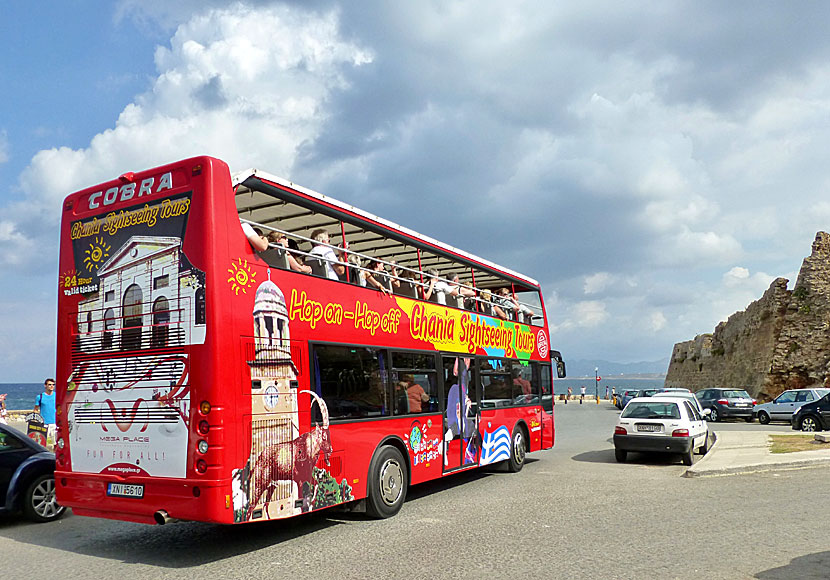 A good way to discover Chania with a guide is to go with one of the tourist buses.
Chania and the surrounding area are served by city buses, the frequency of trips is high and the tickets are cheap. City buses also serve the beaches west of Chania, the buses to, for example, Kato Stalos, Agia Marina and Platanias leave from the square Plateia 1866. From here the bus also goes to the ferry terminal in Souda. You can also ride around Chania and the surrounding area in the small Toy Train.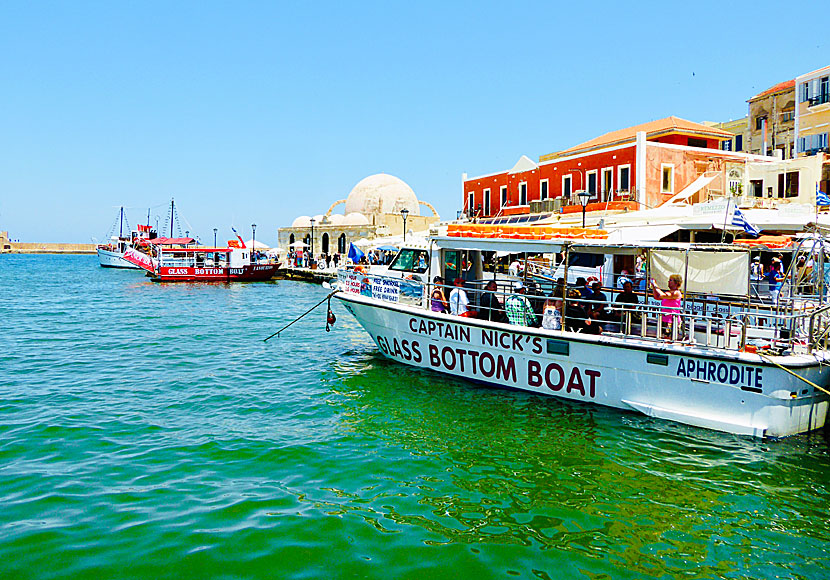 Excursion boats depart daily from the Venetian harbour in Chania.
From the Venetian harbour in Chania, excursion boats leave daily to Kalathos island and Stavros beach (where the movie Zorba was partially shot) on the Akrotiri peninsula, and to the small islands of Lazaretta and Theodorou west of Chania. From the harbour you can also go on short trips by glass bottom boat.