If you walk along the breakwater all the way to the lighthouse, you have a fantastic view of the Venetian harbour. To the left in the picture below, you see an ochre-coloured building, it is the old Firkas Fortress which houses the Maritime Museum of Crete, which was inaugurated in 1973. The museum contains objects from Crete's marine history. The Firkas Fortress was built in 1620 for the purpose of protecting the harbour entrance. To enter the Firkas Fortress, you go through the arch at the entrance of the Maritime Museum, and continue upstairs.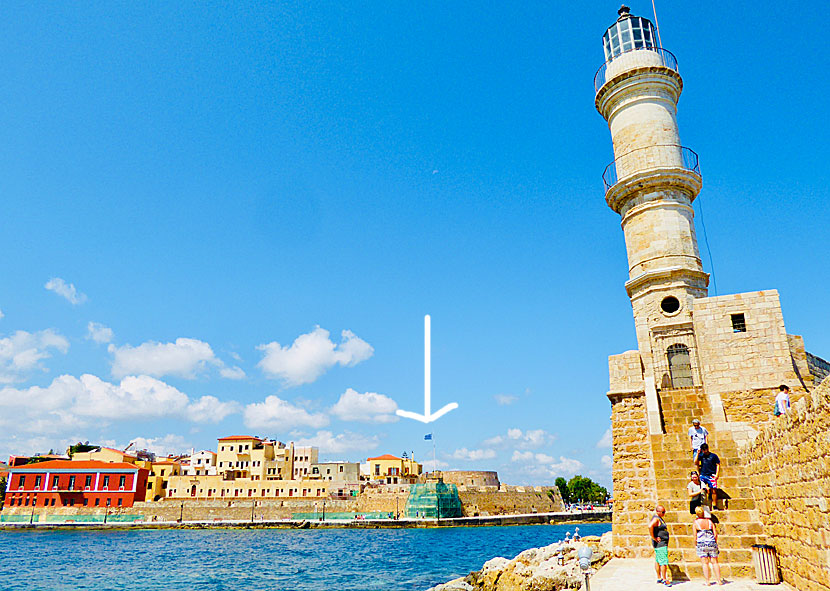 The Maritime Museum of Crete, the Firkas Fortress, the flag, the lighthouse and the breakwater.
The Firkas (or Firka) Fortress is interesting in a historical point of view. It was here the Greek flag was raised on December 1, 1913, as a symbol of Crete's union with the rest of Greece. The flag was raised where today's (see the arrow) Greek flag is raised. The fortress also has a dark history, the basement was used as a prison for a long time, many of Crete's freedom fighters have been locked up here. Just behind the fortress is the Monastery of San Salvatore. I do not know why the lighthouse looks like the Leaning Tower of Pisa in the picture. It just happened. :-)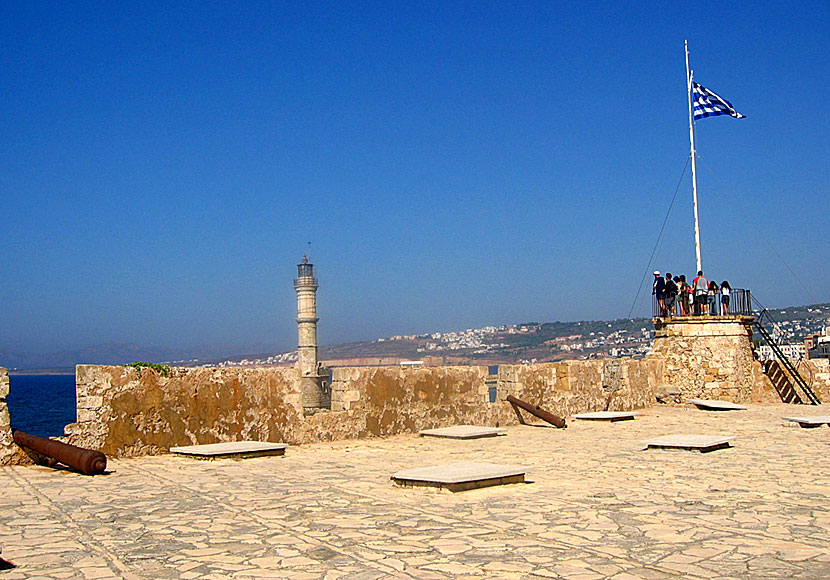 The lighthouse seen from the Firka Fortress.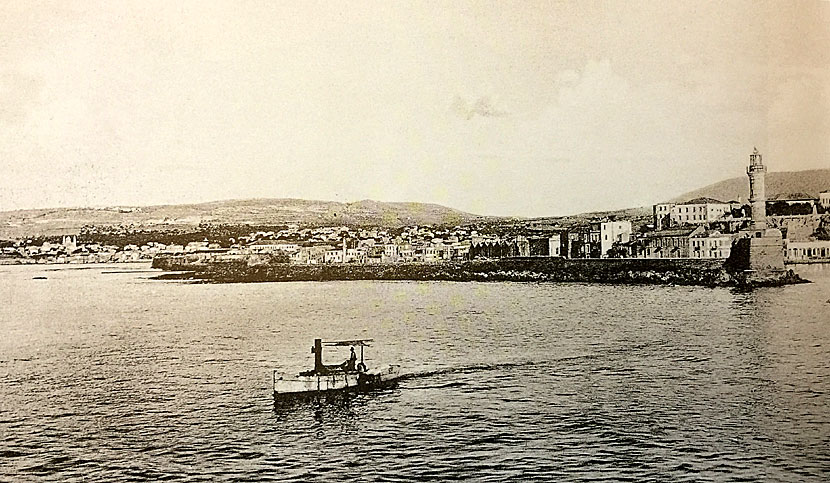 The breakwater and the lighthouse in 1918. (Photographer unknown.)