Matala of today is a fully fledged tourist resort with hotels, pensions, restaurants, bars, discos, cafes, shops, bakeries, travel agencies, banks etc, etc. However, much of the old atmosphere remains and it is still an extremely cool place. There are even several aging hippies, and those who wish they had been hippies in "the good old days". What attracts tourists now is, besides the caves and the hippie myth, the fine beach and the relaxed restaurants that line the beach.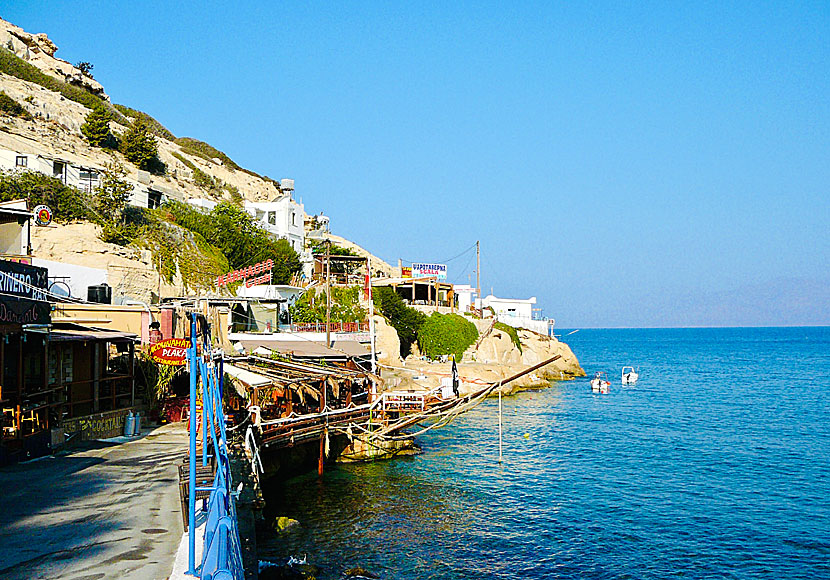 One of the best restaurants is Scala Fish Tavern on the opposite side of the caves. Here we have eaten fantastic food, not least they serve good fresh fish. Perhaps the best is not the food, but the enchanting view of the mysterious caves. If you want to eat at a taverna that serves traditional Greek food, I can recommend the Giannis Family Grill House above the beach on the way to Scala Fish Tavern. Arrive early, it is very popular.
ACCOMMODATION IN MATALA
If you want to experience the true Matala, you should stay overnight. There are plenty of accommodation options, most of them are gathered along a street left off the main road before reaching the beach.
Book other hotels in Matala here »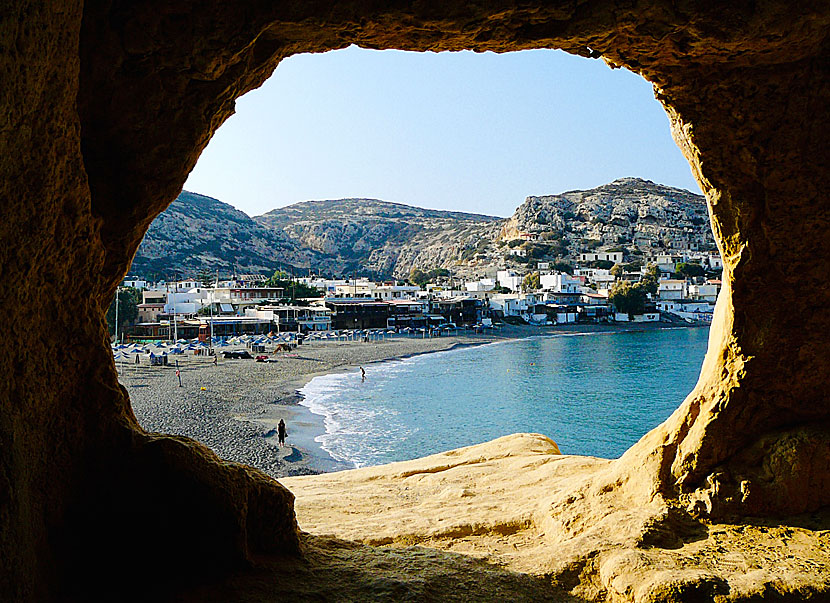 Matala seen from one of the caves.
Matala is located about 70 kilometres southwest of Heraklion. Don't miss the beaches of Komos, Kalamaki and Kokkinos Pyrgos just north of Matala.