Lendas (or Lentas) is a small cosy tourist resort in southern Crete. West and east of Lendas lies numerous of beaches and smaller villages. If you drive to the left just before Lendas you will reach a beach called Petrakis. The beach is visited by few tourists. There is a taverna and Rooms for rent for those who want to stay secluded. Note that Lendas is just as often written with a T, i.e. Lentas.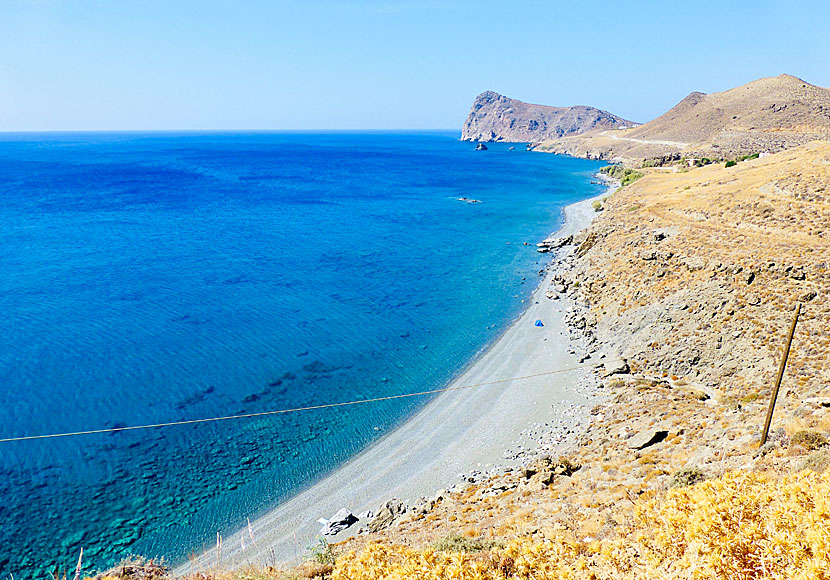 Petrakis beach. Lendas is located farthest at the cliff.
The next beach, and settlement, is called Loutra and is nothing to write home about. The road is furthermore in bad condition. There is a seasonal taverna if you still want to drive there. Loutra should not be confused with Loutro in Chania Region. They are like two different worlds.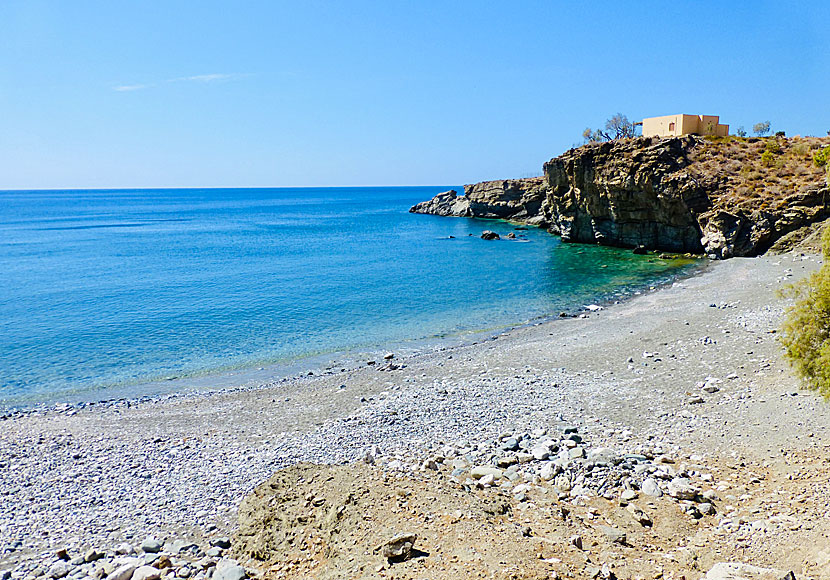 Loutra beach east of Lendas.
From Loutra it is possible to drive along the coast to Kali Limenes, the road there used to be in poor condition, so bad that we didn't dare drive there. In 2022, the road was paved and now it shouldn't be a problem to drive to Kali Limenes. There is a nice beach, tavernas and hotels in Kali Limenes.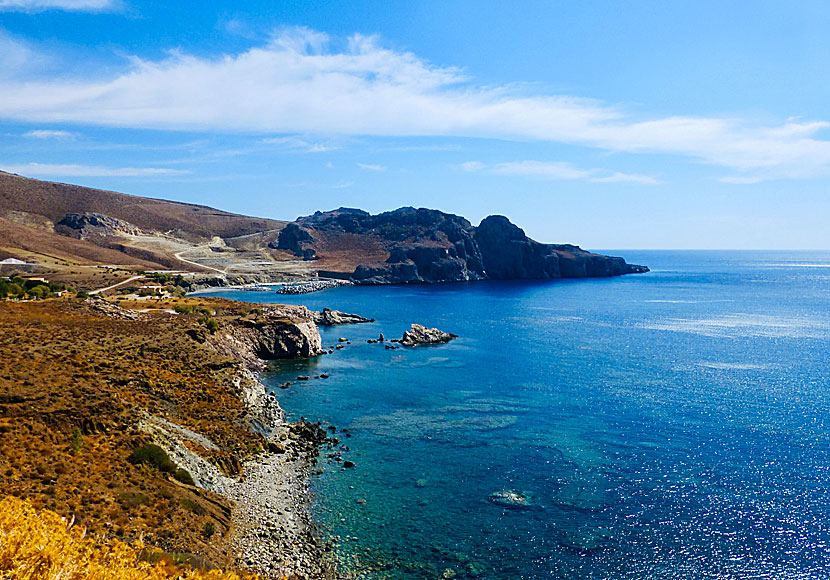 The port in Loutra and the road to Kali Limenes.