Kritsa is located about 10 kilometres southwest of Agios Nikolaos in eastern Crete. Kritsa is large as a town, but is generally called "Crete's largest village". Just before Kritsa, on the right side of the road, stands the famous church of Panagia Kera. The church is well worth visiting.
Kritsa is divided into two parts, one lower and one upper, the upper part of the village is oldest and more interesting. It is very difficult to drive, and park, in the upper part of the village, so park the car in the lower part and enter the village on foot.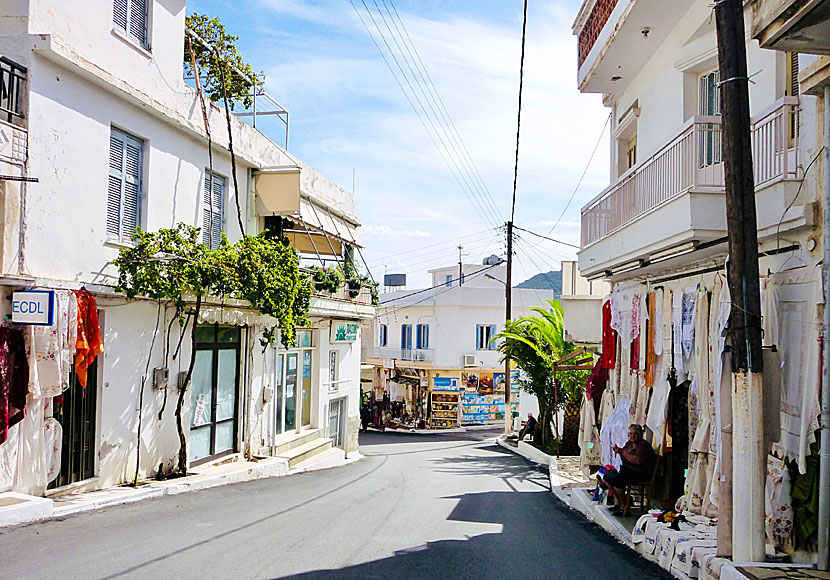 The main street in Kritsa is lined with handicraft shops.
Kritsa is famous for its handicrafts. The main street that leads through the village is lined with tourist shops selling everything under the sun, mainly embroidered textiles, ceramics, olive tree crafts and leather gods, but also locally produced olive oil, honey, herbs, spices and of course also raki.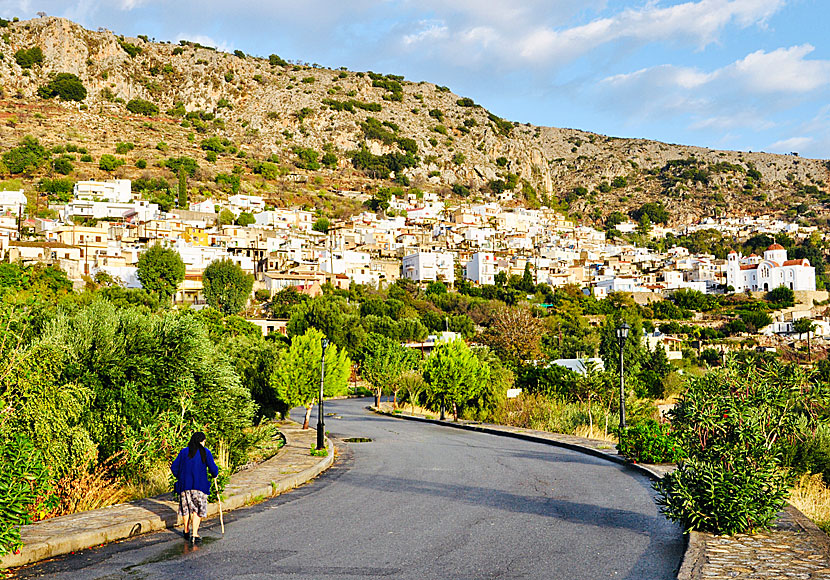 Narrow streets and alleys leads from the main street in all directions. It's a real pleasure to aimlessly stroll around in the older parts of the village. Some neighbourhoods are very old and the buildings are very worn, it feels like the time has taken a break. I love to stroll around in villages like Kritsa and fantasize about time past. It is both beautiful and sad at the same time.