Melidoni Cave east of Rethymno is one of Crete's most impressive caves and has been known ever since the New Stone Age. Archaeological findings indicate that the cave was inhabited from the New Stone Age till the Late Roman period. The cave was also a shrine for the Minoans during the Middle Minoan period. Melidoni Cave has, like so many other caves in Crete, also a horrible story to tell.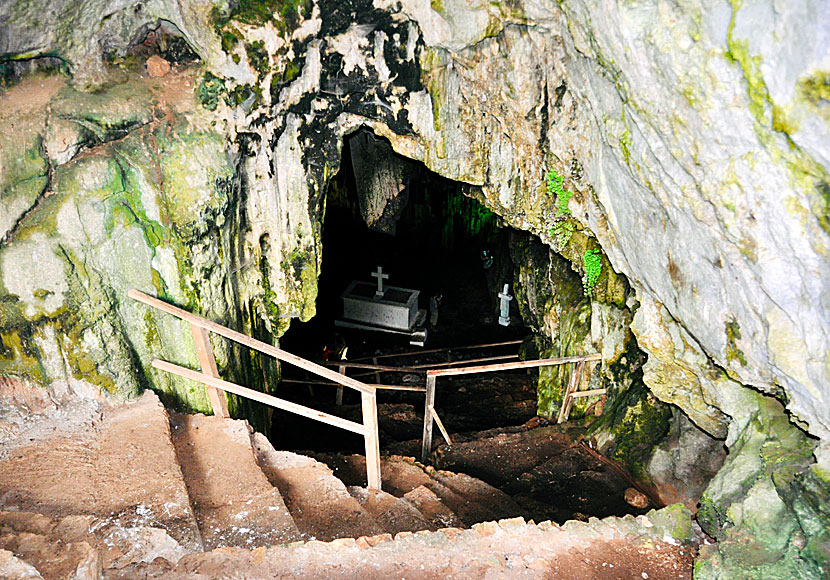 The stairs down to Melidoni cave.
In October 1823, over three hundred men, women, and children took refuge in the cave to escape the Turkish army. When the Turks discovered their hiding place, they surrounded the cave and requested them to surrender, but they refused. In January, the following year, several attempts were made to force the cave without success. The Turks blocked the entrances with large stones in the hope that the air would run out, and that the Cretans then would surrender. Nor did it succeed because they dug new air holes.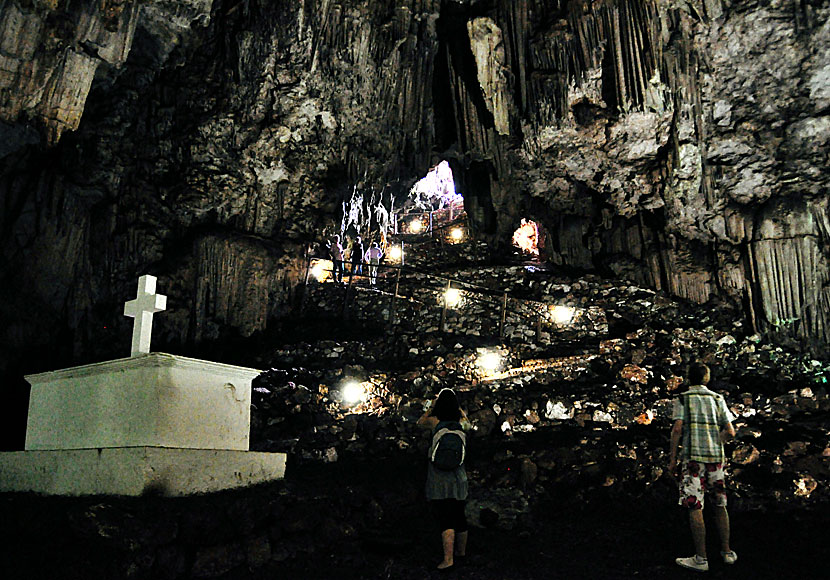 Melidoni cave.