Lendas, or Lentas, is located about 35 kilometres south of Zaros in Heraklion region and has about 80 inhabitants. Lendas was, just like Matala, a hippy resort during the happy sixties and seventies. There are no hippies left today, either in Matala or here in Lendas. But the cool atmosphere remains. Note that Lendas is just as often written with a T, i.e. Lentas.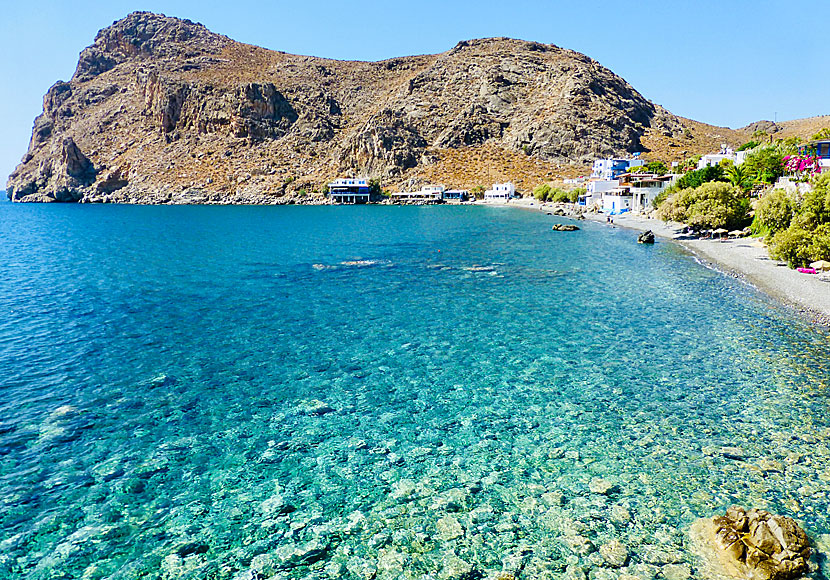 The beach in Lendas in one direction.
In the good old days, most people stayed in tents or slept under the sky. Now the former hippies return with their families to stay comfortable in cosy pensions. Lendas is really something of a returning paradise. Once Lendas always Lendas seems to be the motto.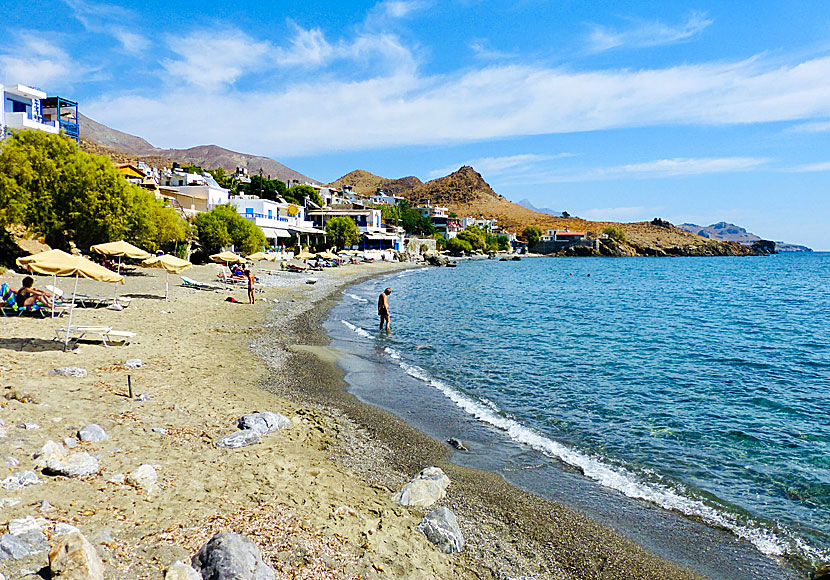 The beach in Lendas in the other direction.
The village is small and almost completely car-free. Almost all buildings are pensions or tavernas, but Lendas do still not feels like a touristy place. You get more of a feeling of visiting an adult day nursery where time has stopped. The few streets starts from the square and leads down towards the beach. Lendas can in a way be compared to Loutro in Chania Region, but they are really like two different worlds.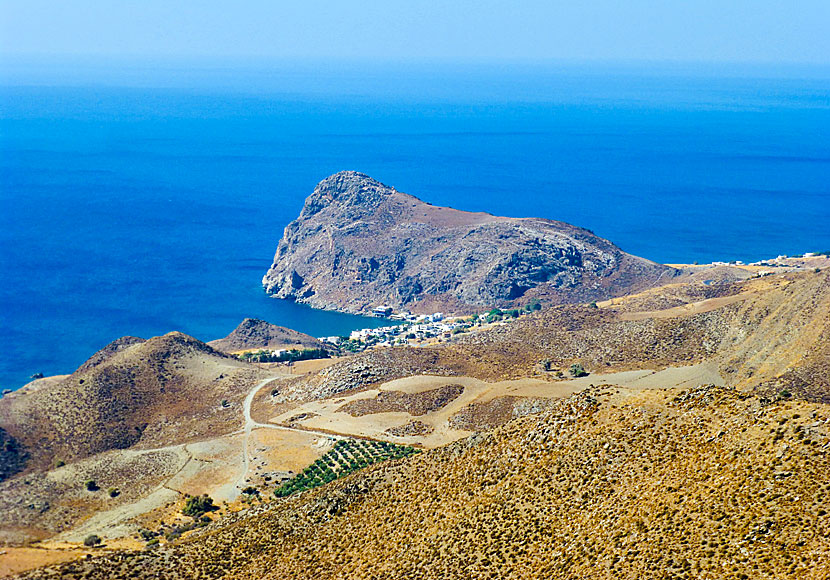 View of the Loutro-like village of Lendas. The tiny village of Dytikos on the right.
Lentas is located at the end of the road and the landscape is extremely barren. From my favorite village Zaros, it is about 35 kilometers to Lendas.To the right in the picture you see the tiny village of Dytikos peep out, there lies a beach that is better than the one in Lendas. Dytikos beach is located 2 kilometres west of Lendas.