Panagia Arkoudiotissa in the Akrotiri Peninsula is a very strange church and cave. At least if you have a lot of imagination, and like to hike.
The path to Panagia Arkoudiotissa begins at a memorial to the left of the Gouvernetto Monastery. It takes about 15-20 minutes to walk down to the church and the cave. The church itself is in ruins, but there is a small chapel, which is as small as a donkey stable.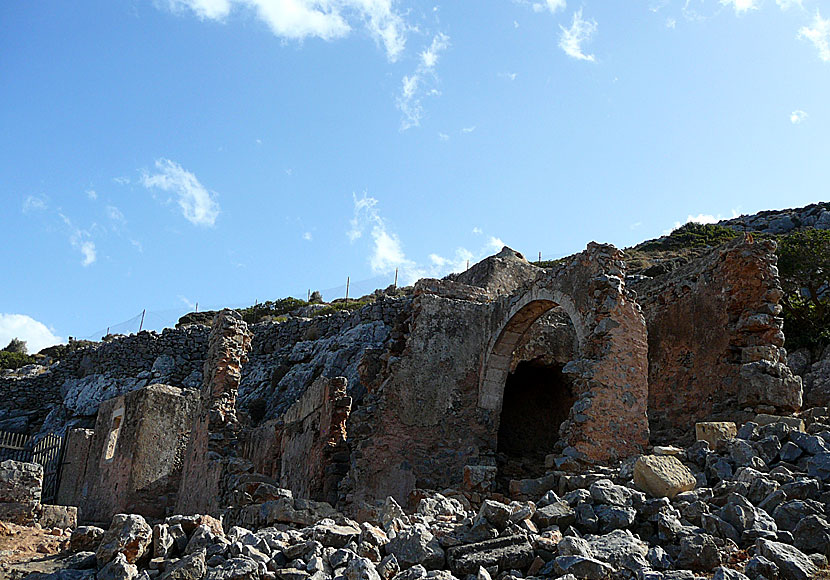 The interesting thing about Panagia Arkoudiotissa is not the chapel itself, it is the cave behind the chapel that is fascinating. When your eyes adjust to the darkness - and your ears to the silence - you will see several stalagmites in front of you. One of them is particularly strange, it is said to look like a bear that is drinking water.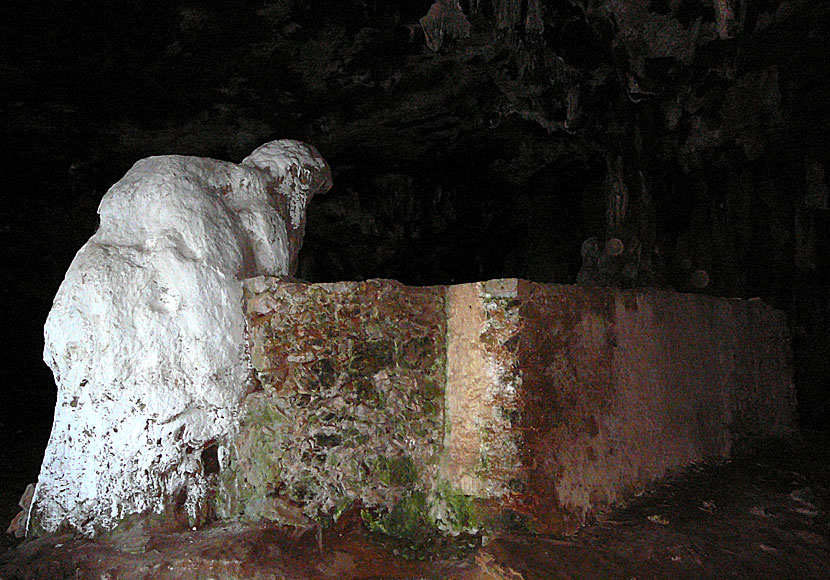 The drinking bear in Panagia Arkoudiotissa.