Phoenix and Lykos are two tiny seaside settlements just west of Loutro in southern Crete. If you are looking for total tranquillity, this is the place where you should settle down. They are two of Crete's least known villages and very few tourists know about these two paradises. I write paradise, but for the vast majority, Phoenix and Lykos can be experienced as the opposite. There is nothing here except a few taverns and pensions.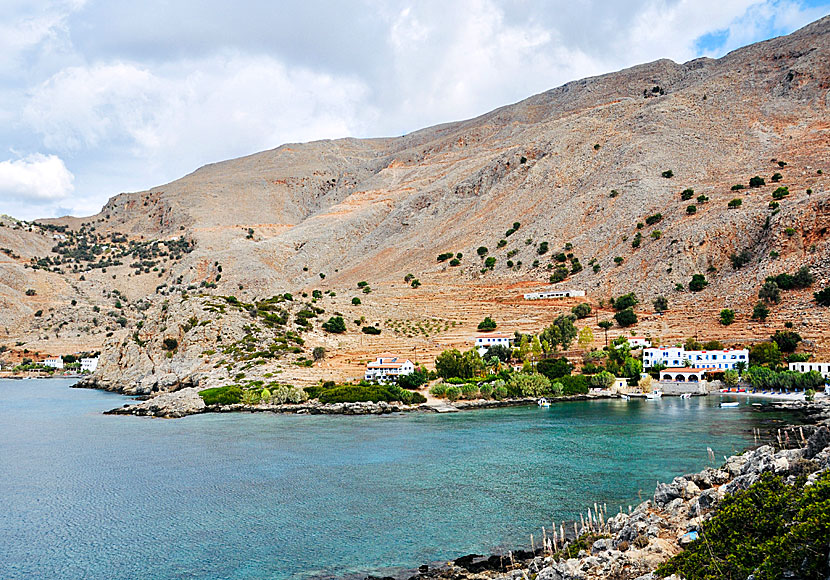 From right to left: Phoenix, Lykos and the mountain village of Livaniana.
There is not much to do, even in high season. In other words, Phoenix and Lykos are perfect for those who wish to do nothing and for those who want to escape from today's stressful consumer society. Phoenix and Lykos are the burnout's paradise and should be prescribed by a doctor's prescription.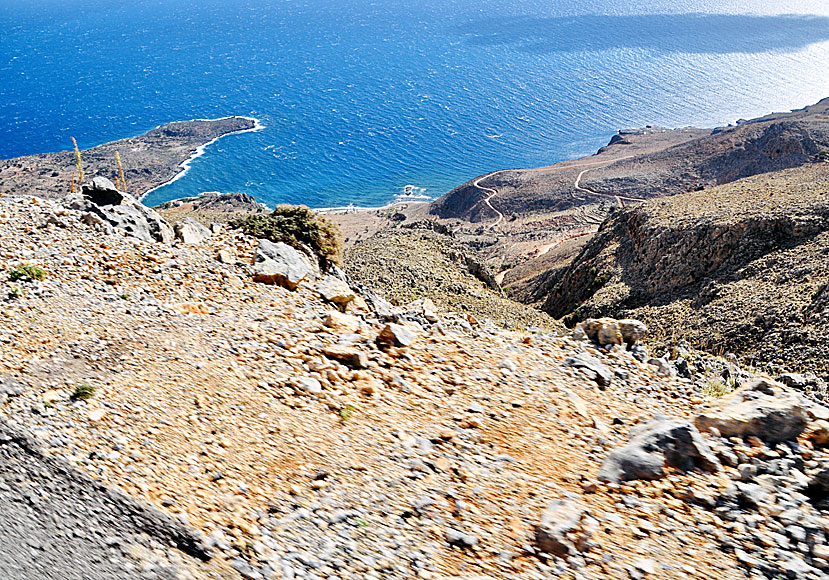 The crazy nasty road to Lykos photographed from the car.
To get to these settlements, you can either walk from Loutro via the famous E4 path, go by taxi boat from Loutro or go by car from Chora Sfakion. If you go by car, you will only get to Lykos, where you have to continue on foot to Phoenix. We have gone by car to Lykos, and that is nothing I recommend because the road is in terrible condition.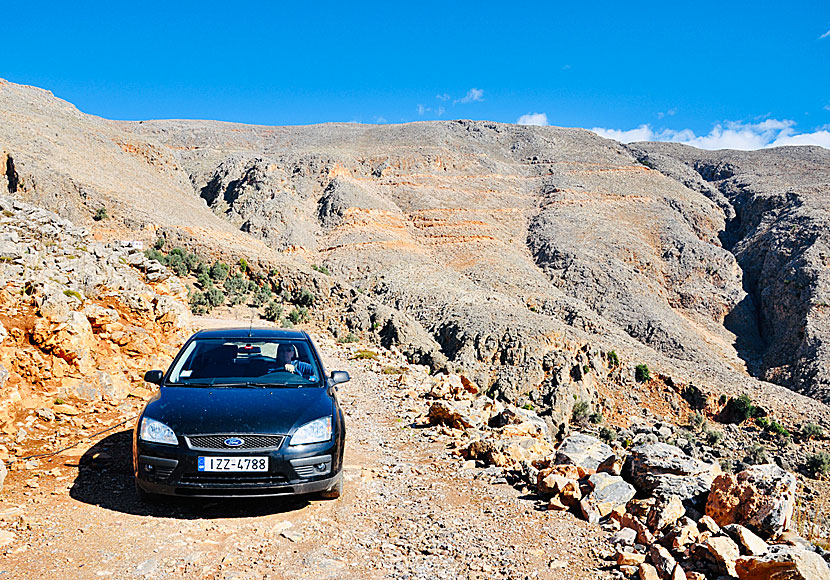 The road between Chora Sfakion and Lykos is not for those who are afraid of heights.