The hike starts at an altitude of 1,250 meters, and ends 0 metres above sea level in Agia Roumeli. In other words, you will walk downhill the whole distance. The first two kilometres are very steep. You must not have problems with your knees if you are going to make it. It took us just over an hour to walk the first two kilometres.
The gorge is usually open from the beginning of May to the end of October, it depends on the weather conditions. The terrain is mostly rocky, rocky and again rocky. Sometimes there are small rocks, sometimes large rocks, and sometimes very large rocks. You must concentrate so you do not stumble and break your foot.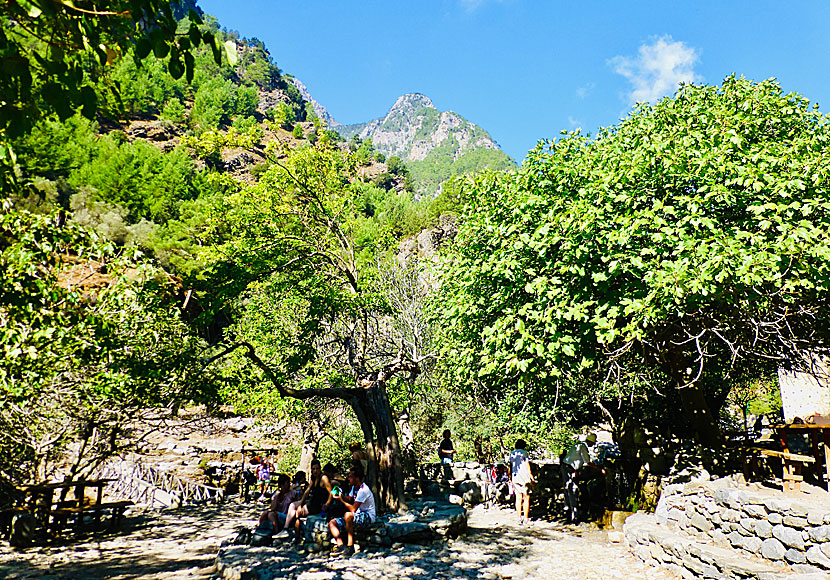 Rest break in the abounded village of Samaria.
The scenery is of course quite adorable, and monumentally impressive. It will take your breath away, several times, I promise. About halfway there is an uninhabited village also called Samaria. Almost all hikers take a rest break here before continuing the laborious track down to the sea. The village was abandoned in 1962 when the National Park was established. Wondering how it was like to live as isolated as they did? Fascinating that it even worked.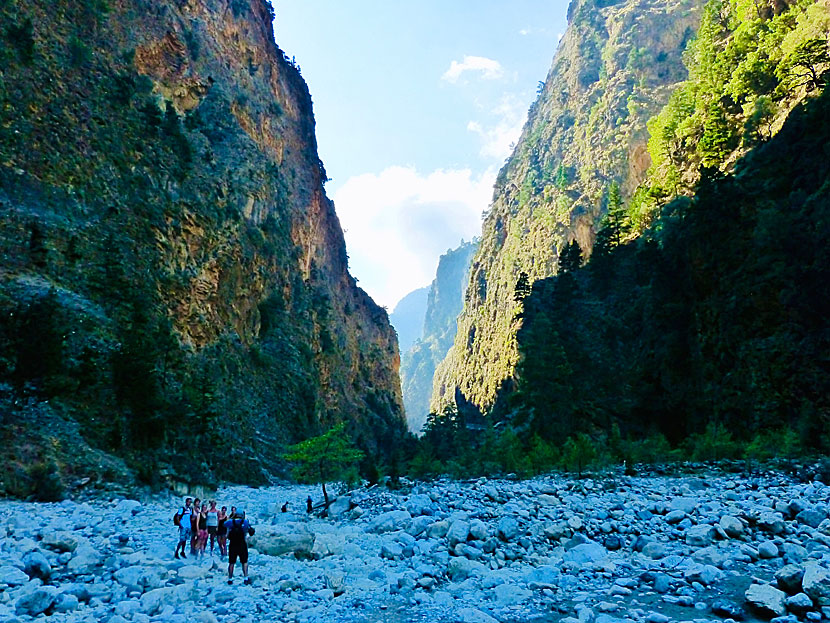 There are many stones in the gorge.
The entire walk takes between four and seven hours depending on your speed. The hard thing is not the walking distance, it is to keep track of where you put your feet. At least I think so. Of course, you have to be completely healthy to be able to walk that far. Bad knees are unthinkable. There is plenty of water along the way to refill your water bottle. So you do not need to bring water for the entire hike. Toilets are also available along the way. You need to bring sunscreen, and a hat or cap, as protection for the sun. A warm sweater, and preferably a pair of long trousers, is also good to bring.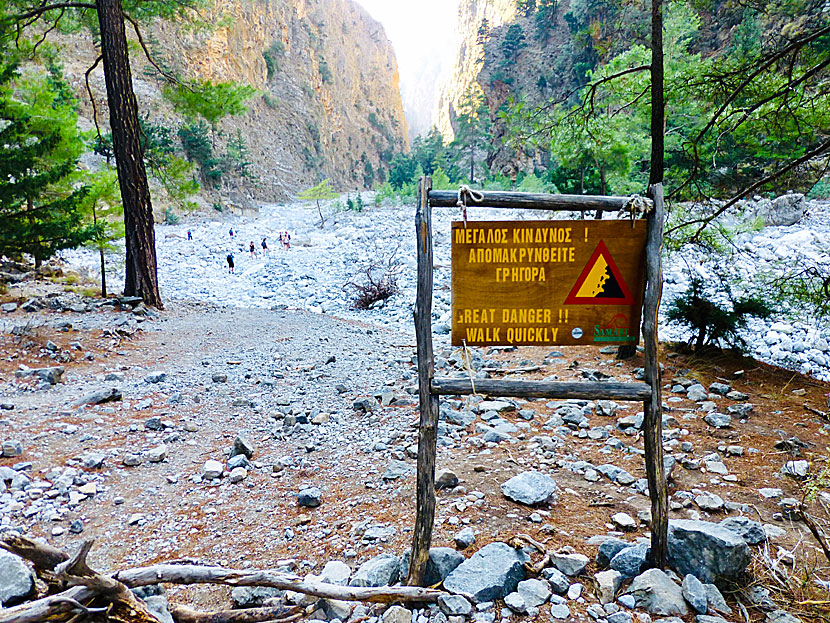 If you walk fast, you reduce the risk of getting stones in the head. :-)