Above Souiga is Polyphemus cave, which you can hike to if you're in the mood, which I'm not, because it's a tough hike. Polyphemus was the great one-eyed Cyclops who imprisoned Odysseus and his crew in a cave and then ate six of them. But Odysseus outwitted Polyphemus and managed to escape. All according to Homer's entertaining book The Odyssey. The cave is located between the villages of Sougia and Koustogerako.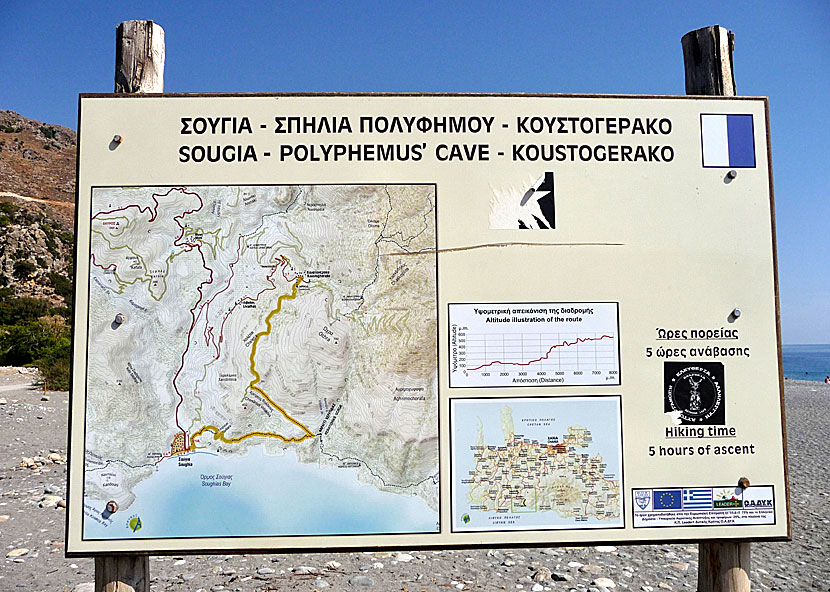 Polyphemus cave is located between Sougia and Koustogerako.
If you live in Sougia, you can go by boat between the villages on the south coast. There are two car ferries running the route Paleochora, Sougia, Agia Roumeli, Loutro and Chora Sfakion, and back again. Sougia is about 33 kilometers east of Paleochora if you come by car.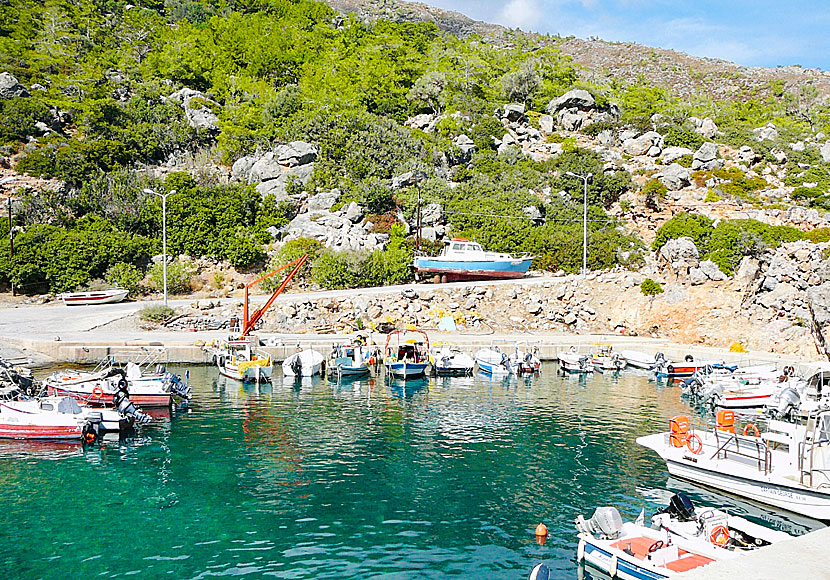 The small port in Sougia where the hike to Lissos begins.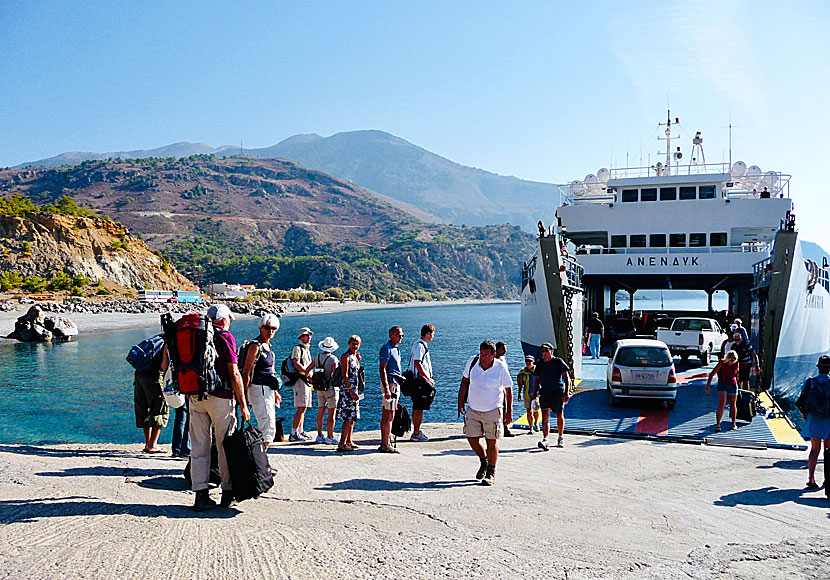 From the port of Sougia there are ferries to Paleochora, Agia Roumeli, Loutro and Chora Sfakion.
ACCOMMODATION IN SOUGIA
The best way to get to know Sougia is to stay overnight. The evenings are really cosy, and sitting in a taverna, listening to the sound of the waves is amazing. A hotel we love staying at is Santa Irene which is located as close to the beach as you can get.