Just before Fourfouras, which is the largest village in the Amari valley, lies the small charming village of Platania. Above the village is one of Crete's most unknown gorges located, it is not even included on all maps. The gorge is also called Platania (Platania Gorge) and depending on which route you take, the trail is between 2.6 and 4.4 kilometres long.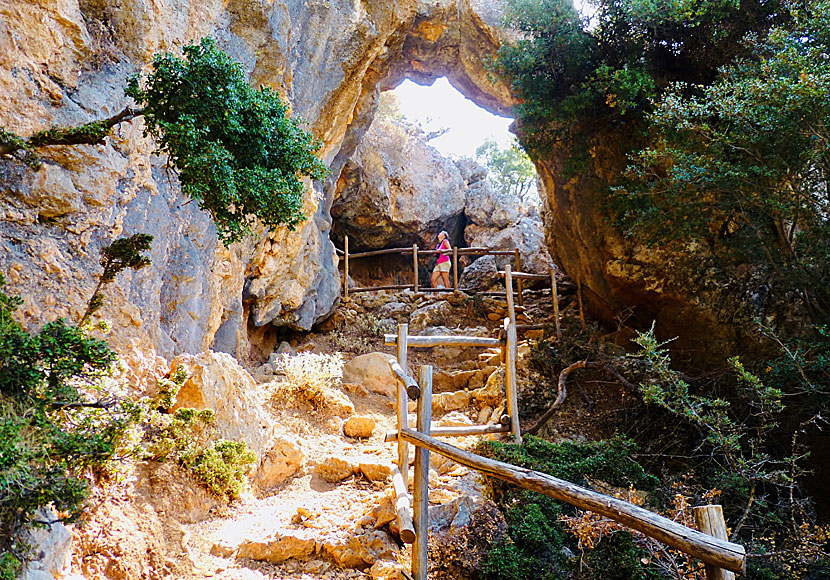 The beginning of the hike in the Platania Gorge.
The Platania Gorge offers extremely beautiful views across parts of the Amari valley. It also offers scary precipices, scary paths with railings and a rich bird life. At the entrance of the gorge there are warning signs saying that this is a "dangerous path". You should be an experienced hiker if you walk this trail, and you should absolutely not have fear of heights. Like I have.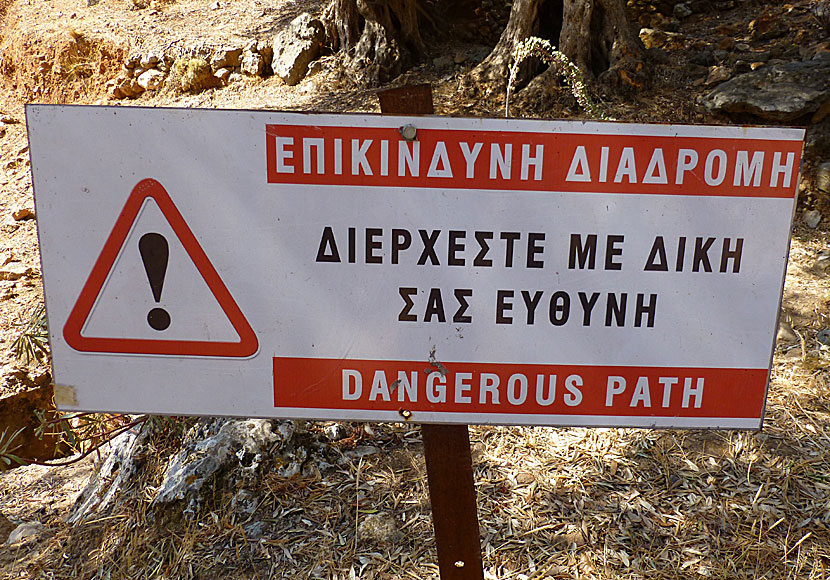 Warning sign at the beginning of the gorge.
The first part of the trail ascend steeply and is quite easy to walk, even children should be able to walk the first part according to the information signs. I don't agree. We walked about half way before we gave up. We didn't have the courage to walk farther.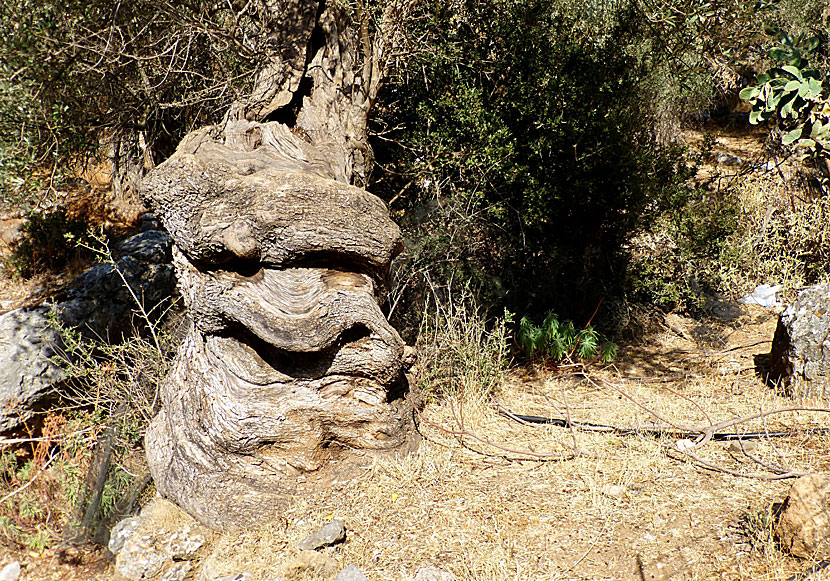 Along the path up you pass many old olive trees.