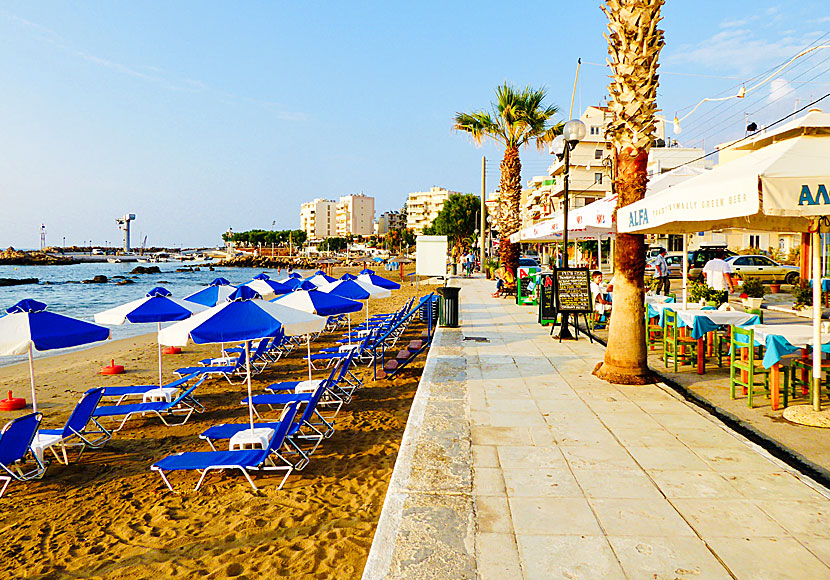 The seafront promenade was converted into a pedestrian street in 2018.
It is thanks to the colourful little fishing port that you can revel in fresh fish in Nea Chora. Here you will find a variety of good restaurants and small ouzerias, and almost all of them is located close to the sea. If you like fresh fish, and Greek traditional food when it's at its best, you will find it in Nea Chora. Some of my favourites are Akrogiali, To Magazaki, Volakas and Portes, previously located in the old town of Chania.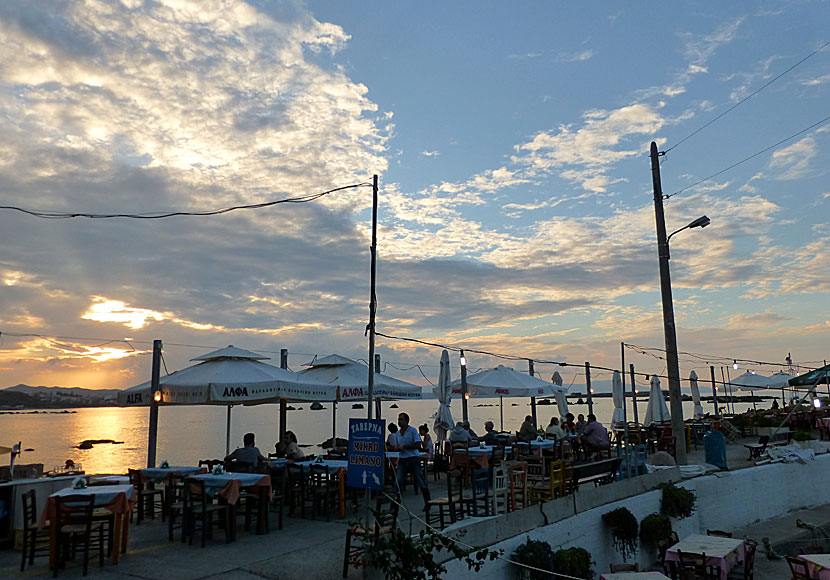 The evenings in Nea Chora are really cosy. The sunset is amazing.
Many want to be close to a beach during their holidays, perhaps they want to take a morning or evening swim, and there is a beach in Nea Chora, but not in Chania city. The beach in Nea Chora is really good. Do you like to swim at sunset, then you will love this beach. Here you can swim right into the sparkling sunset. If you like markets, you can revel in everything under the sun once a week when Nea Chora turns into a marketplace.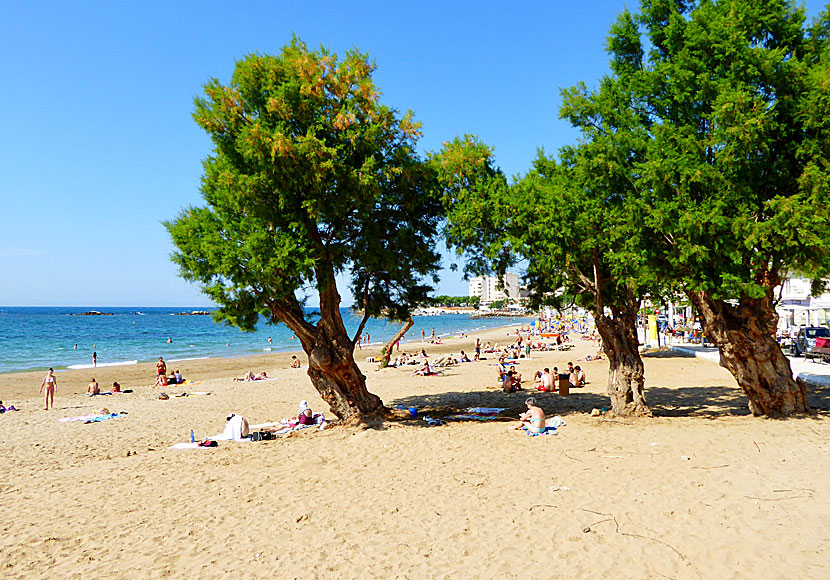 The sandy beach in Nea Chora in one direction.