The long beach consists of small pebbles. At the beginning of the beach there is a short promenade with some tavernas. There are of course more tavernas in the village itself.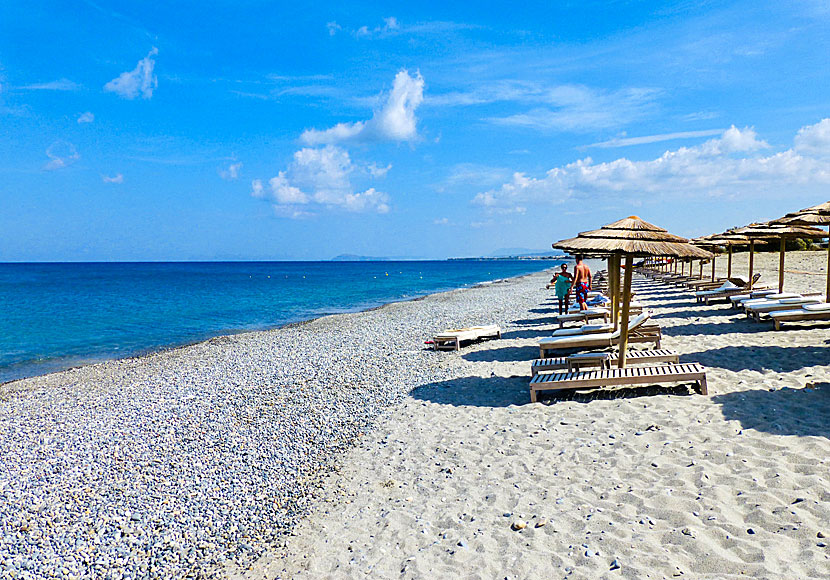 The beach of Kolymbari in one direction.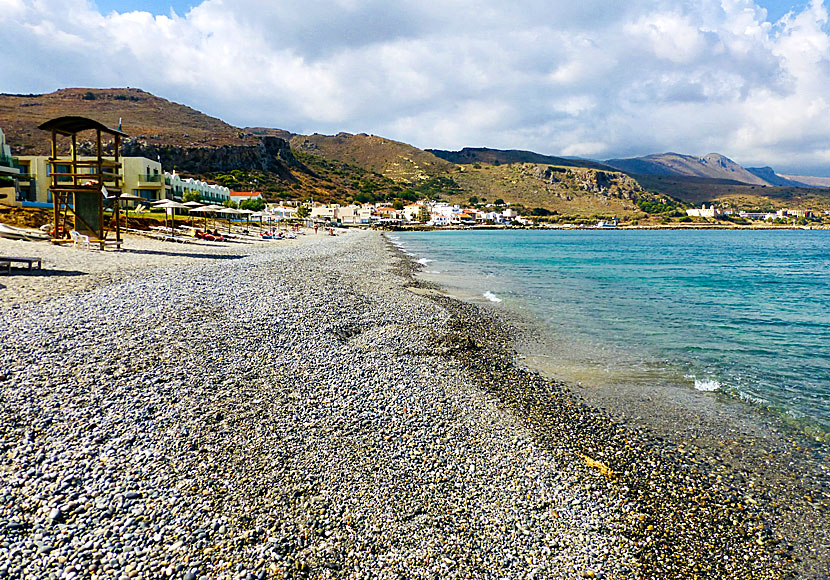 The beach of Kolymbari in the other direction.
If you are interested in wine, you can visit the Karavitakis Winery located in the area of Kolymbari. There is also a large monastery - Monastery of Gonia - a short distance from Kolymbari. You see the monastery to the right in picture above.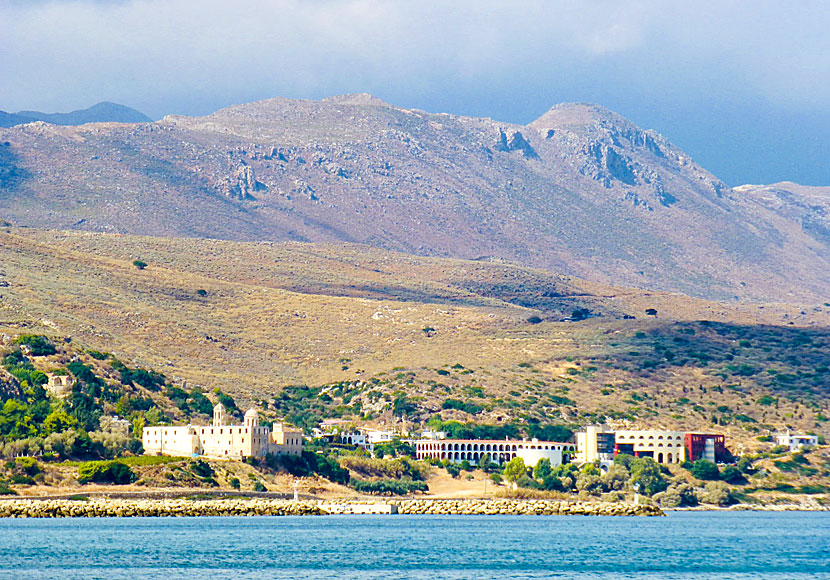 Monastery of Gonia in Kolymbari.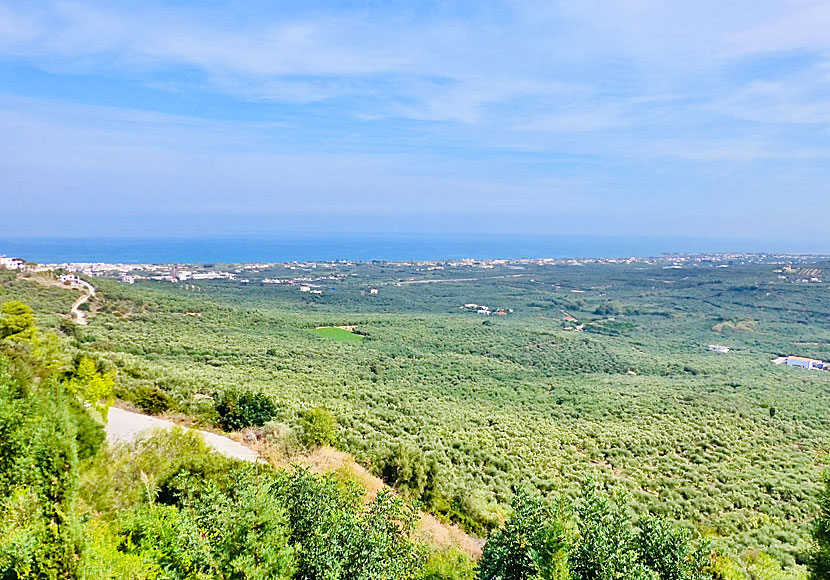 Countless olive trees grow south of Kolymbari. Kolymbari on the left in picture.
The area south of Kolymbari is covered with olive trees, and the area is known for its good olive oil. You almost feel dizzy when you look out over the valley because of the many olive trees. The village of Vouves south of Kolymbari is the location of the world's oldest olive tree.