Falassarna (or Fallasarna, or Falasarna) is located west of Kissamos, which in turn is located west of Chania. To get here you drive the coastal road to the village of Platanos where you take off to the left. After a while you see the sea in front of you, and a myriad of greenhouses. The view is beautiful, despite all the greenhouses.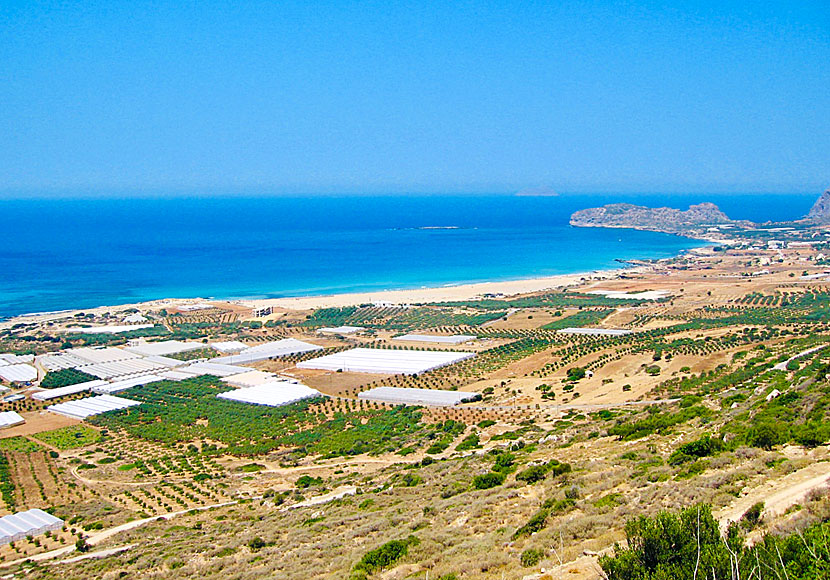 View of Falassarna.


Many people think that Elafonissi is Crete's best beach, but almost as many think that Falassarna is the island's best beach. Elafonissi came in the second place in our last poll of Greece's best beach, and Falassarna came in third place. (Plaka in Naxos came in the first palace.) Personally, I think that Elafonissi is a cut above Falassarna.
Just like Elafonissi, Falassarna consist of several beaches. The first is called Big beach and it is very long, but above all it is incredibly wide. Here is plenty of room for any number of people, even in peak season. If you walk to the end of the beach, you come to some smaller patches of sand separated by rocks.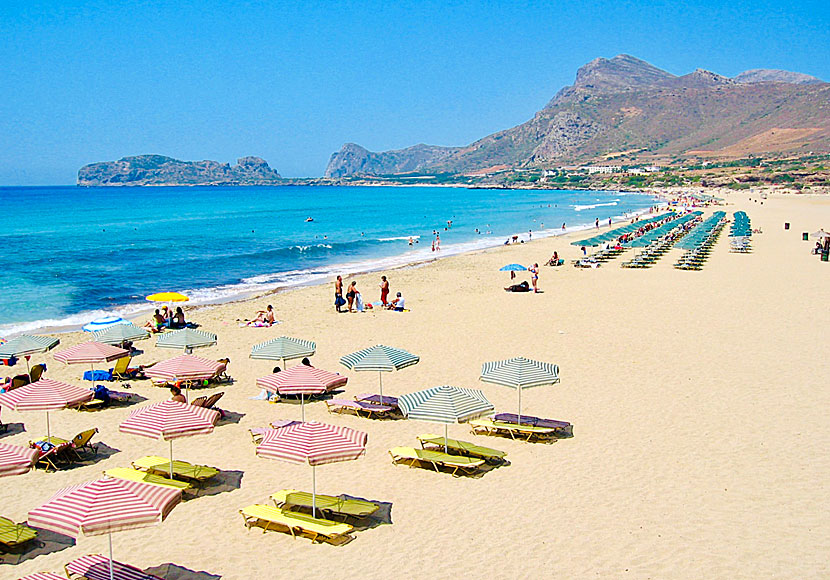 There are several smaller beaches after Big beach, as well as Falassarna beach. To reach Falassarna beach you have to walk quite a distance, so it is easiest to drive there and park above. Falassarna beach is not as long as Big beach and therefore it feels more cosy. The turquoise water is completely irresistible no matter which one of the beaches you choose. The waves can be high when the wind blows from the west.
Falassarna is, just like Elafonissi, more of a beach than a village. There is no centre or so, the buildings are scattered around the area. But if you want to stay overnight you have several hotels to choose from, and there is no shortage of tavernas. There are also shops, but no ATM. The reward for those who stay overnight is to watch the sun go down in the sea. You don't do that very often.