The neighbouring village of Agios Pavlos appears to be a big city in comparison to Triopetra. Here you can really talk about small-scale tourism. Imagine a long and wide sandy beach with a few sun beds along a gigantic sea, surrounded by beautiful mountains, and you have Triopetra in front of you. There are only a few tavernas and hotels.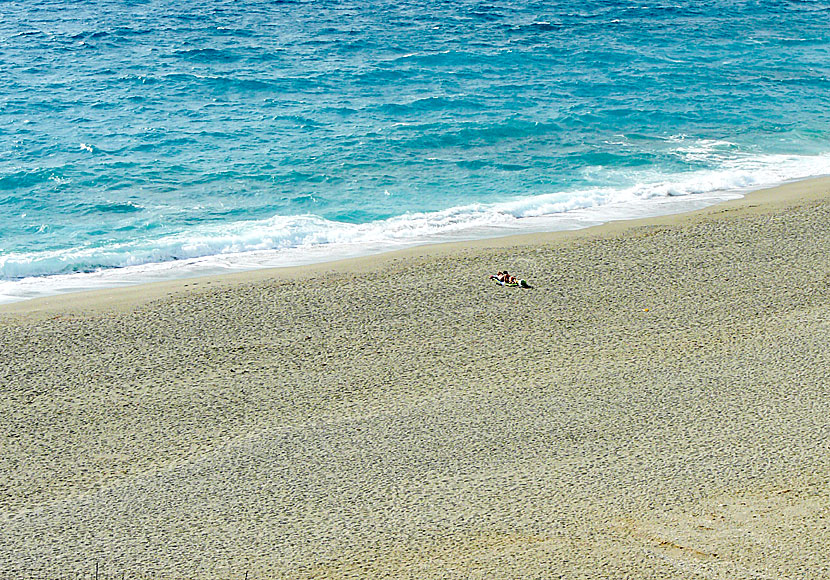 So far there is plenty of space on the beach in Triopetra.
That such a divine place has remained unexploited is a mystery to me. A mystery I hope I will never experience as solved. However, since a few years ago there have been plans to develop the entire area as far as Agios Pavlos. Northwest of Triopetra is another nice beach called Ligres. There are also taverns and rooms to rent.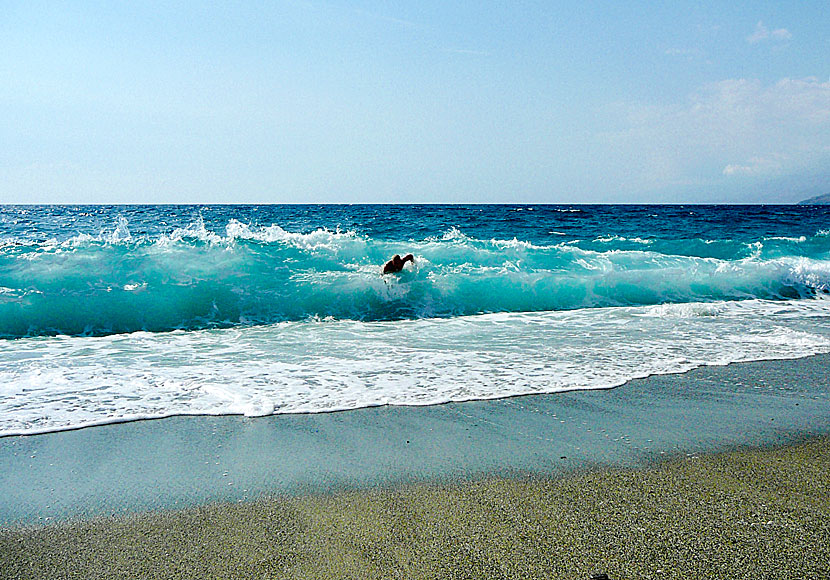 Sometimes there are high waves which are perfect for those of us who like belly surfing.
The name Triopetra comes from the three rocks that are visible at the end of the beach, towards Agios Pavlos. (Three is called trio in Greek, and petra means rock.) From the cliff above the rocks you have a stunning view of the beach and out over the Libyan Sea. Here are some tourists during the day, but the beach is so long that there is always plenty of room if you want some privacy. The evenings are the best, they are not just the best, they are magical.
This is what I wrote on my blog after our first evening in Triopetra:

"Here we got to experience one of the most beautiful sunsets we've ever seen. The sun went straight down into the sea, big mean clouds drifted in and loud teddy bear waves hit the shore. One of the coolest nights we've been part of. We then sat down the only tavern (Girogiali or Yirogiali), where we had a wonderful evening.The owner was very nice, kind and funny.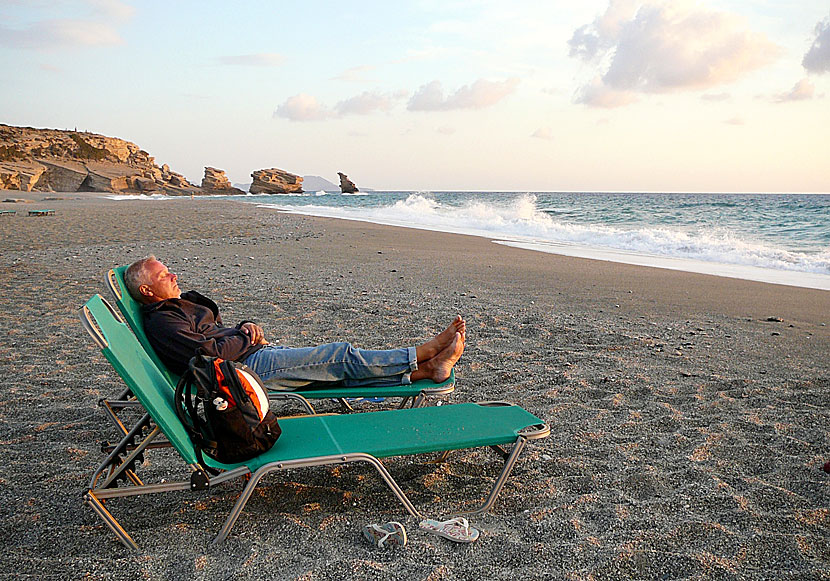 Waiting for the sun to go down.