Archanes is easy to like. The village is, as mentioned, very pretty and it is a shame that so few tourists have discovered it. If Archanes had been located by the sea, it would definitely have been a package holiday destination. Archanes could just have been a sleepy agricultural village, but it is not. The German commander General Kreipe was kidnapped outside Archanes on April 26, 1944, you can read about the dramatic event via the link further down this page.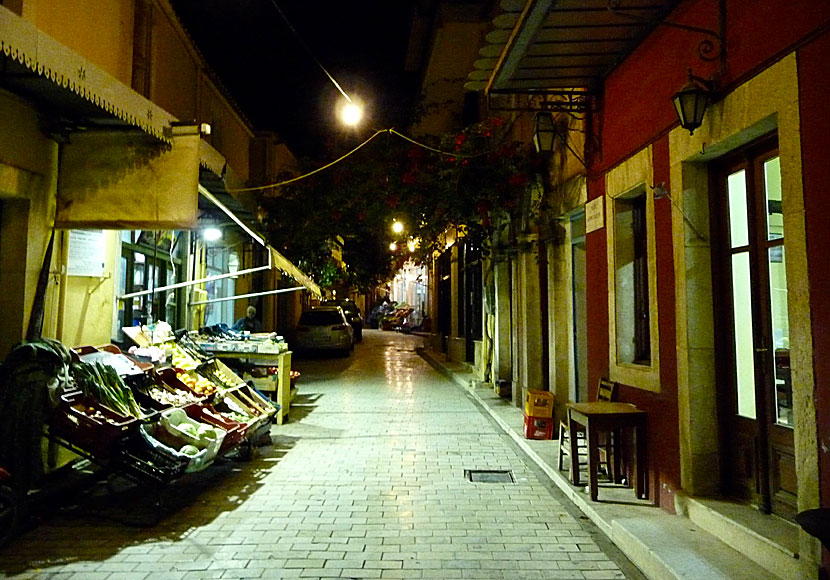 Archanes in the evening.
Many of the village's buildings are restored and the streets have got new paving-stones. A few years ago, Archanes was awarded a prize from the EU for the careful renovation. It's a true pleasure to stroll around the alleys and enjoy the excellent architecture.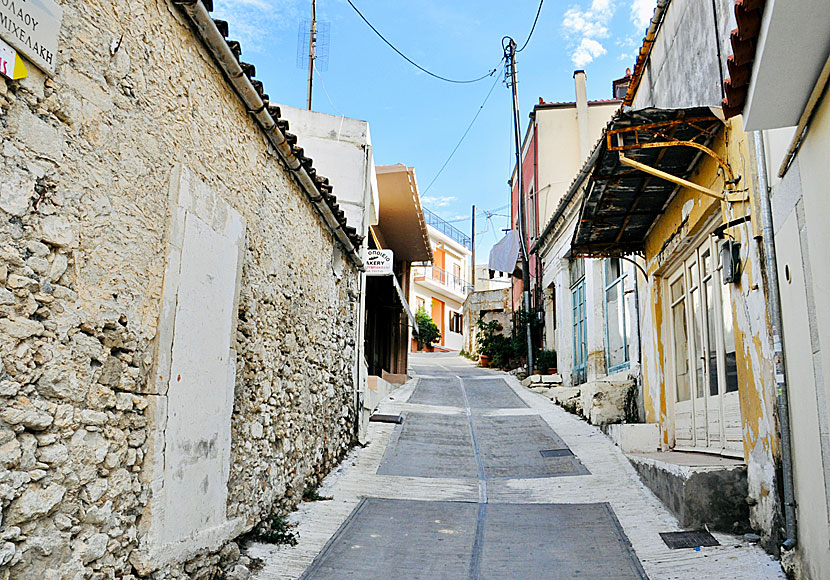 One of the alleys in Archanes.
If you stay overnight you will have the opportunity to eat at one of the many tavernas. The ingredients are of the highest quality. The food has been exceptionally tasty in the restaurants that we have eaten. Many tavernas are located in the main square, which is like the heart of the village. Here, and in the nearby alleys, there are also several of cafes and ouzeries. Restaurant Lykastos in the square and Kritamon Restaurant near the square are two of several very good restaurants.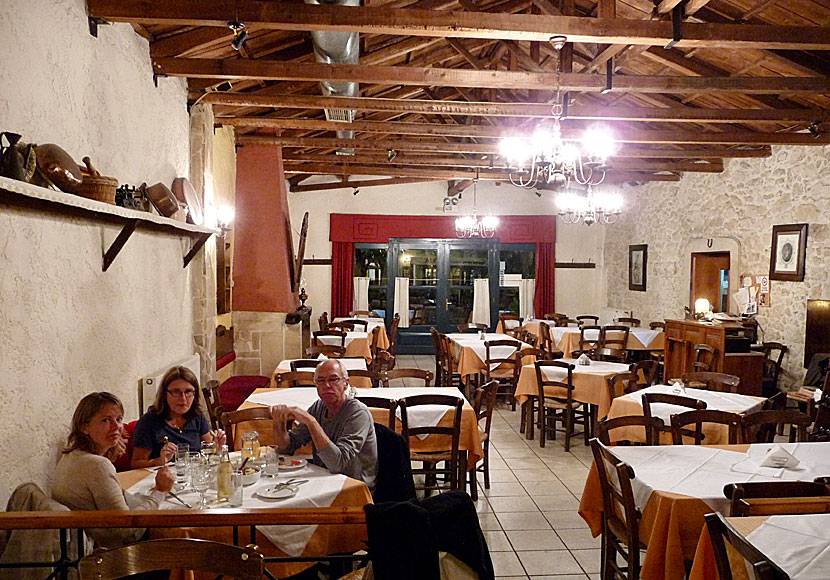 Restaurant Lykastos in Archanes.