Sights you should not miss are: Avenue of the Knights, the Palace of the Grand Masters, the Jewish and the Turkish quarters, mosques, the bell tower and the moat. The absolute best way to see and learn to know the old town is to walk around at random. If you want to get away from the tourist areas, I can recommend the south parts of the town where the Jewish Quarters is situated.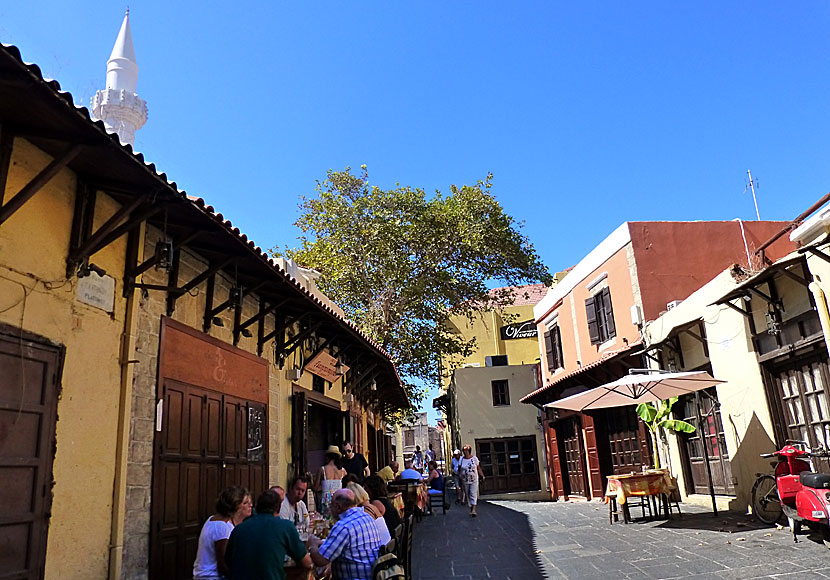 The Jewish quarter in the old town.
Lindos is the most visited spot in Rhodes, few tourists leave from Rhodes before they have paid a visit here. It is not only the village of Lindos that attracts, the beach below and the Acropolis above also tempts. No one leaves Rhodes without visiting Lindos. You will notice it, I promise. Here is almost always extremely crowded, everywhere. It is even that bad that you sometimes have to queue to even come into the village. To get a better and more nuanced picture of Lindos you should go early morning or late at night.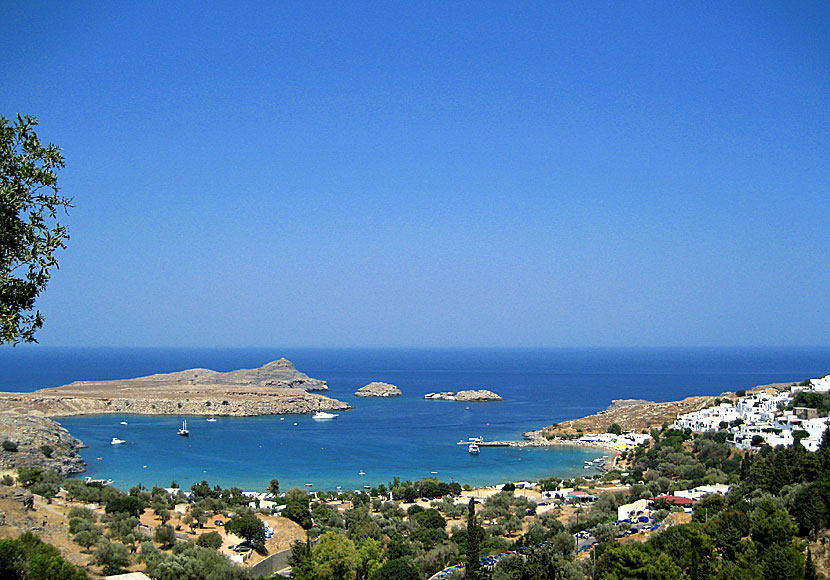 View of Lindos Bay.
The 116 metre high Acropolis is one of Rhodes 'you have to see'. The first thing you become aware off is that it is so small; from a distance it looks much bigger. The second you become aware of is that you understand exactly why they built at this spot; a more impregnable place is hard to find. Among the most interesting monuments include the Doric temple dedicated to Athena Lindia, and the Hellenistic stoa.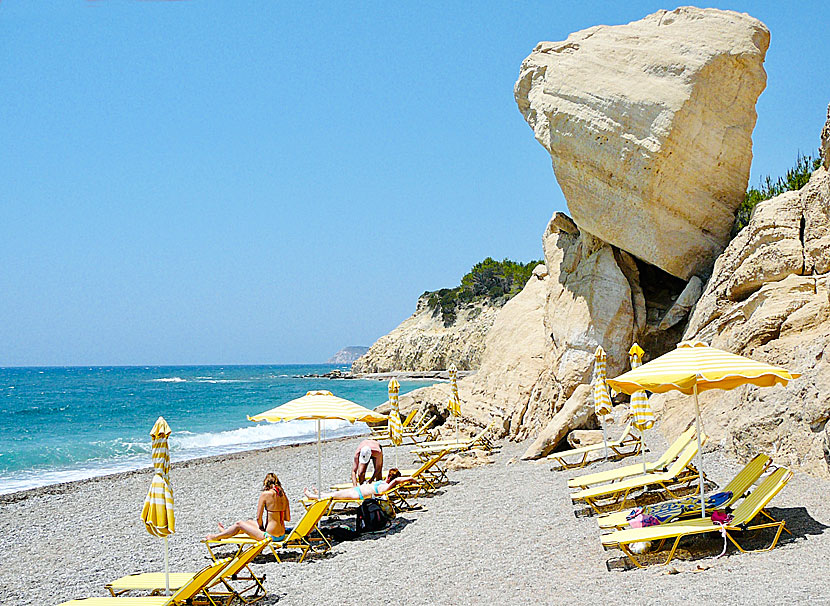 Fourni beach on the west coast of Rhodes.
BEACHES IN RHODES
Rhodes has some of the best beaches in Greece. The many fine beaches are one of the reasons why Rhodes is still so incredibly popular. Some of the beaches are described below. Other beaches are Haraki, Agathi, Fourni, Traganou, Afandou, Kolymbia, Stegna and Prasonisi.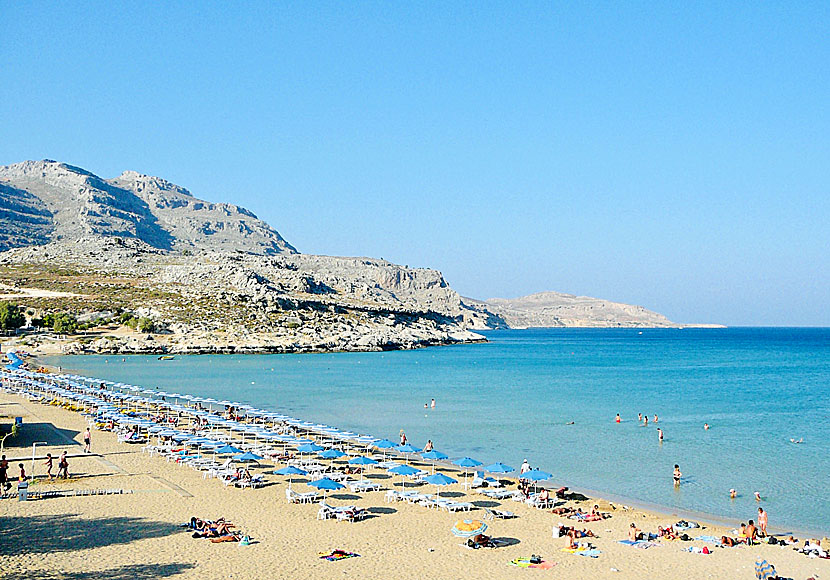 Agathi is one of many fantastic beaches.
Kalithea is situated in a small bay where there is an old Italian spa. The beach itself is not much to boast about, it's just a small strip of beach, but the bay is boarded with beautiful rocks and the water is inviting.