BY BUS
The bus start out from the port in Skopelos Town and runs to/from Stafilos, Agnontas, Panormos, Milia, Elios, Glossa and Loutraki. The bus stops at several villages and beaches along the way.
BY TAXI
The taxi station is located at the bus station in Skopelos Town. You can also stop a taxi on the street, or call 24240-23240.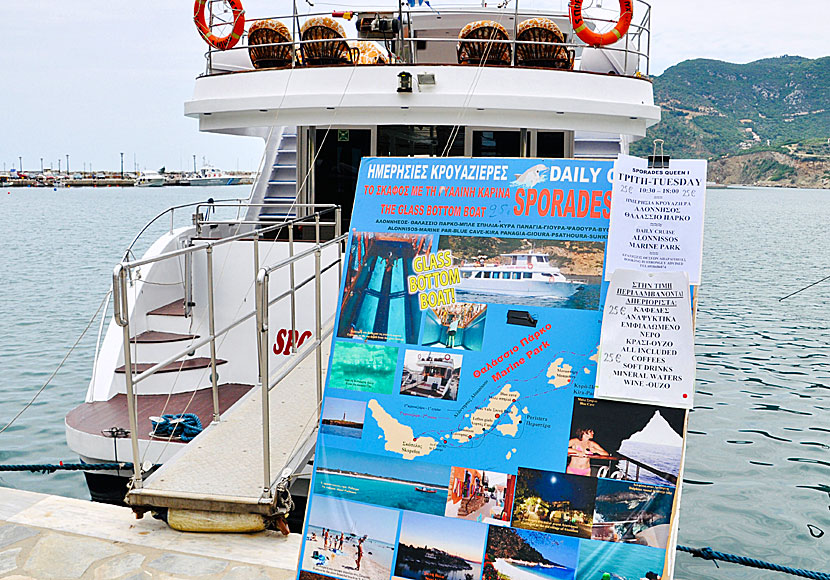 BY EXCURSIONS BOATS
Excursion boats to the neighbouring island of Alonissos and the National Marine Park start out early every morning (in good weather) from the waterfront in Skopelos Town. The National Marine Park was founded in 1992 with the purpose to protect the highly endangered Mediterranean monk seal. There are very few monk seals left and they are considered to be Europe's most endangered mammal. It is believed that there are only eighty monk seals left in Europe, the majority in Greece, mainly around Alonissos and the surrounding islands.
It is not likely that you will se any monk seals during the boat excursion, but there are great chances to see dolphins. Not so bad either. The tour includes a visit to the island of Kyra Panagia where there is an interesting monastery, a stop at the Blue Grotto (which is not particularly blue) and a few hours on Alonissos to eat lunch and you also have time for a short sightseeing.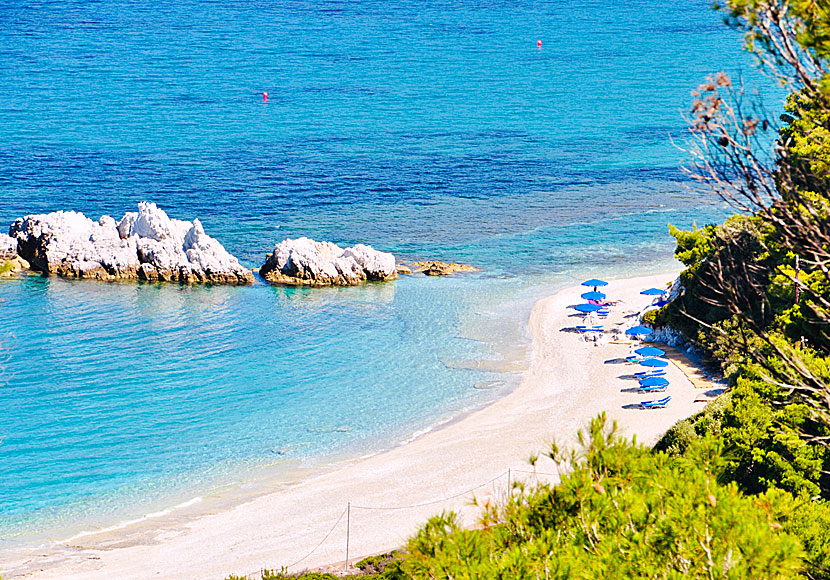 There are also special tours that follow in the footsteps of the Mamma Mia movie. The picture is from Milia.
HIKING
Skopelos is an excellent hiking island. And that is one of the reasons why we like Skopelos so much. So if you like to hike you will love Skopelos.