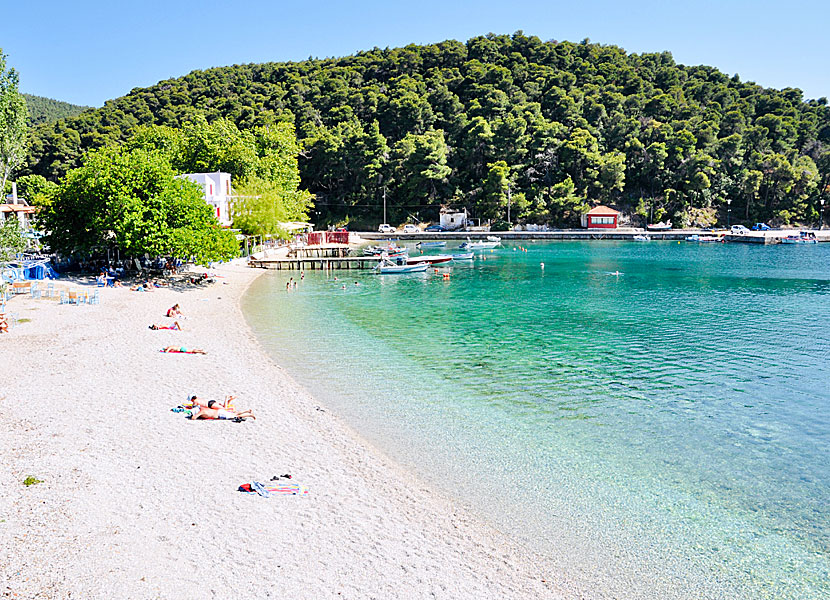 The beach in Agnontas.
A quite unusual tree for Greece grows between two of the tavernas. The tree's name is Mexican Palo Verde or Jerusalem Thorn, and is native to Mexico. How the tree ended up on Skopelos is probably going to remain a mystery, none of the Greeks I talked to knew anything about the tree.
Relaxing under the trees at the beach.
Every time we travel to Skopelos we say that we are going to stay a few nights in Agnontas. But unfortunately it has not happened yet. I can only imagine how it is to eat a late dinner at Taverna Koralli and listen to the waves lapping against the shore, and then wake up in the morning and go to the beach for a morning swim. It must be an amazing experience because the surroundings are incredibly beautiful.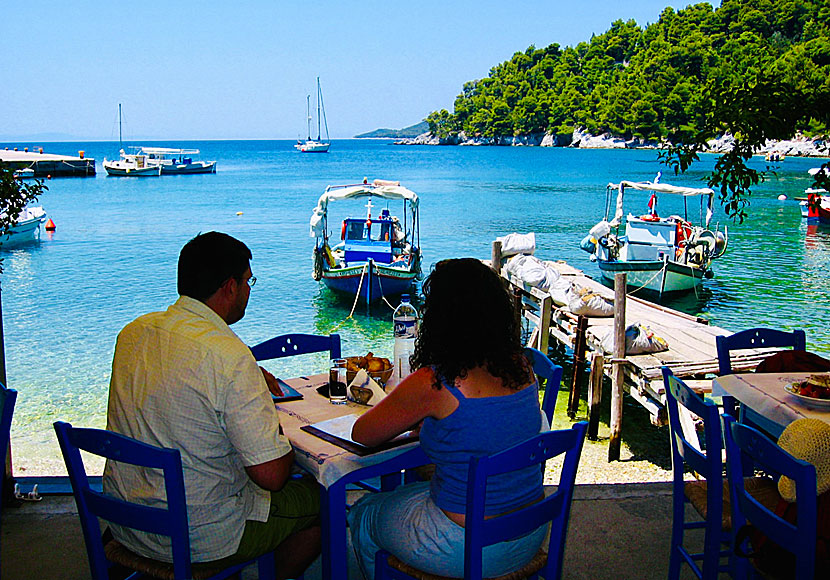 One of the tavernas in Agnontas.
ACCOMMODATION IN AGNONTAS
As I said, I have not lived in Agnontas and therefore I have no tips on good accommodation. So I refer to booking.com where there are a few pensions to choose from.