As you can imagine, Skopelos is a first-class hiking island, beautiful scenery and rich wildlife are just some of the advantages. The fact that many of the old donkey and goat tracks are in good condition is also a big plus. The only downside that I can see, is that it can be difficult to find the way in many places since the vegetation is so dense. It's not like in the Cyclades where there are no trees or bushes.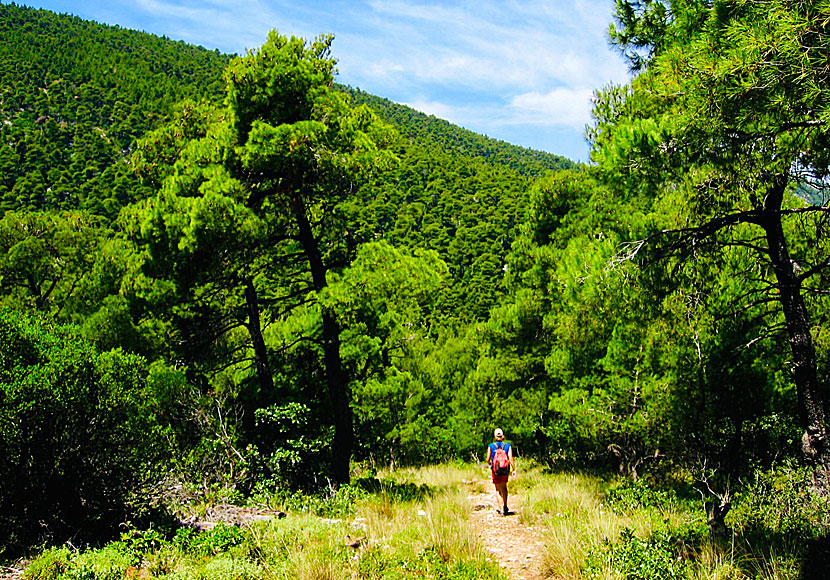 If you are not used to hike, I can recommend the short walk to Sendoukia, or in all simplicity stroll around in the alleys of Skopelos Town. :-)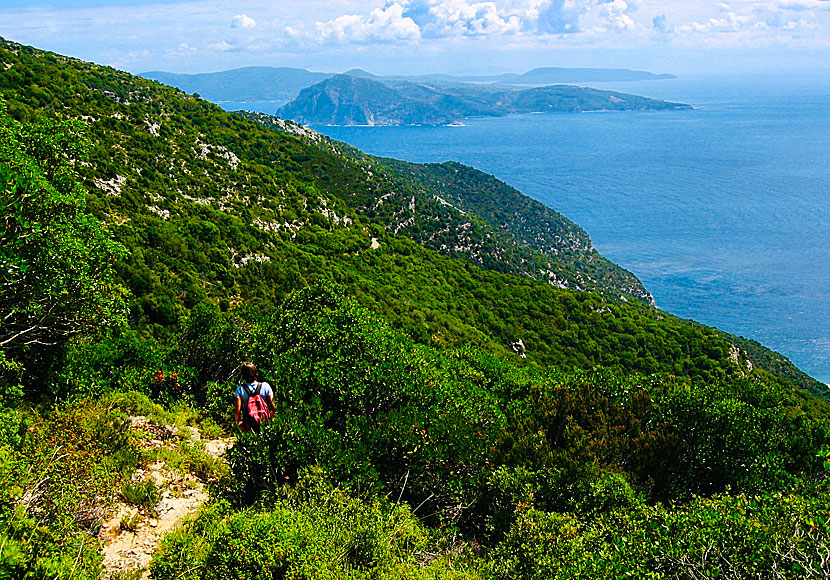 Skopelos offers very nice views during the walks.