Milia is located approximately 3 kilometres north of Panormos and is considered by many to be the best beach on Skopelos. And that with some justice, Milia is a really beautiful beach with white sand mixed with small pebbles. The beach is the longest on Skopelos and extends in two directions, a small isthmus separates the two beaches. As at Limnonari there are large flat underwater rocks along parts of the beach. There is a beach bar on the beach, and a taverna just above.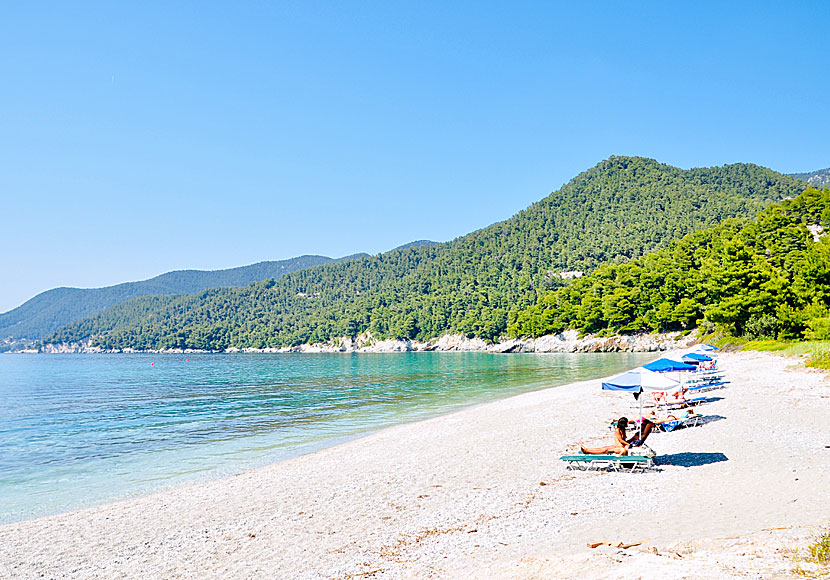 Milia beach in one direction.
Should you get tired of Milia, it is only a few kilometres to Kastani beach where parts of the Mamma Mia movie was filmed. Kastani is located north of Milia. A few kilometres south of Milia is the fairly unknown beach of Adrina, also a very nice beach.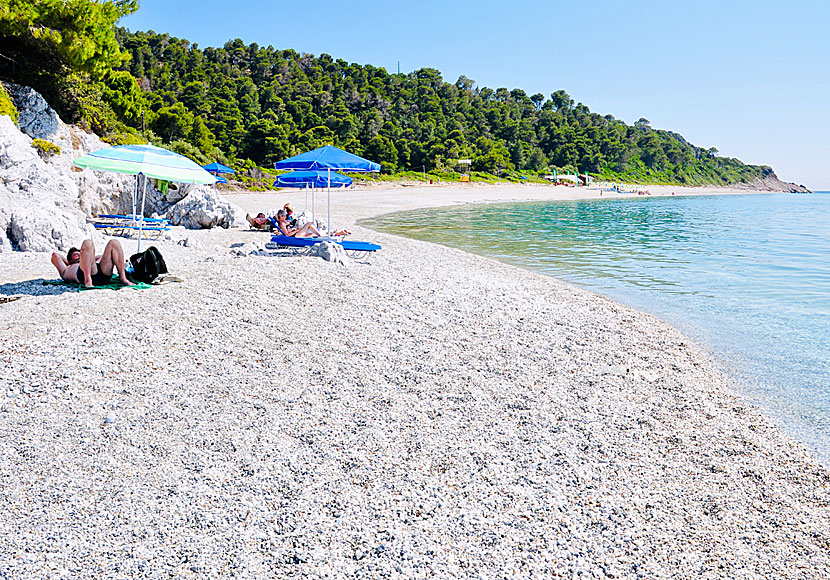 Milia beach in the other direction.