Glossa is located approximately 20 kilometres from Skopelos Town and is believed to have been inhabited since antiquity. The village is built amphitheatrically along a ridge that leads down to Loutraki. Parts of the village is car-free, the transports are many times made with donkeys. Visitors must kindly park outside the village, where the road turns down to Loutraki, which is the port of Glossa.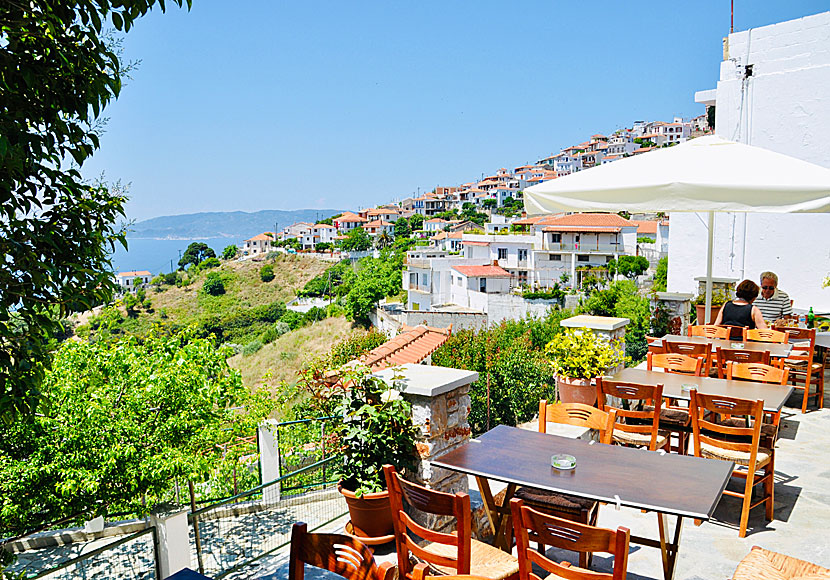 The town plan is Greek irrational and the architecture comes from plan 7B, applicable to all Greek mountain villages. If one stray away from the main street one are met by a confused heap of worn alleys and grassy steps that leads unruly little anywhere. The houses are very beautiful, many have colourful wooden balconies, just like in Skopelos Town.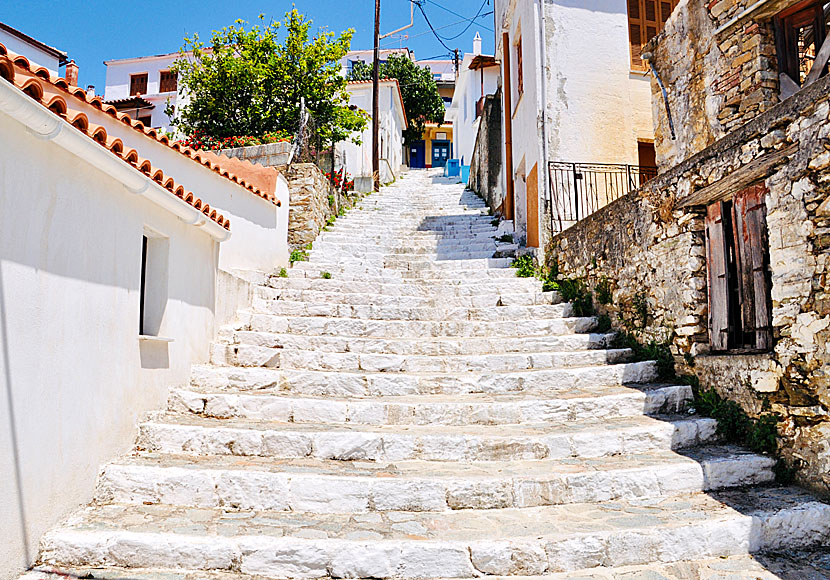 One of the many stairs in Glossa.
One street is called Nirvana. One wonders about the choice of the name, do it comes from Buddhism where Nirvana stands for the highest goal of the religious quest, or from the American pop group with the same name? Hardly the latter. :-)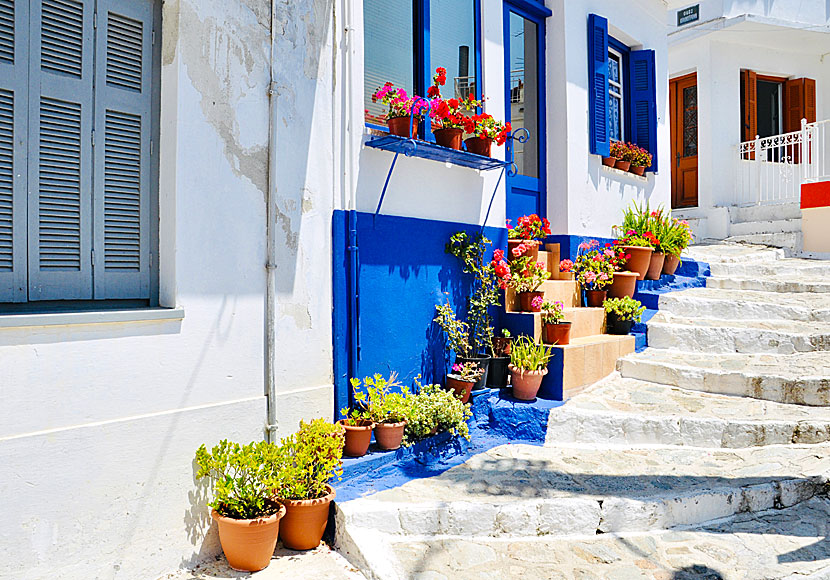 One of many beautiful alleys in Glossa.