But, in all fairness I must say that Limnonari is not the best beach I have been to. On the contrary, there are many beaches that are better, but there are few beaches that have such enchanting surroundings and such magnificent water.
There is something about the water, but what it is, I can not say. We are several who have discussed why the water feels so different and so exceptionally swimming friendly, but we have not come up with any answers.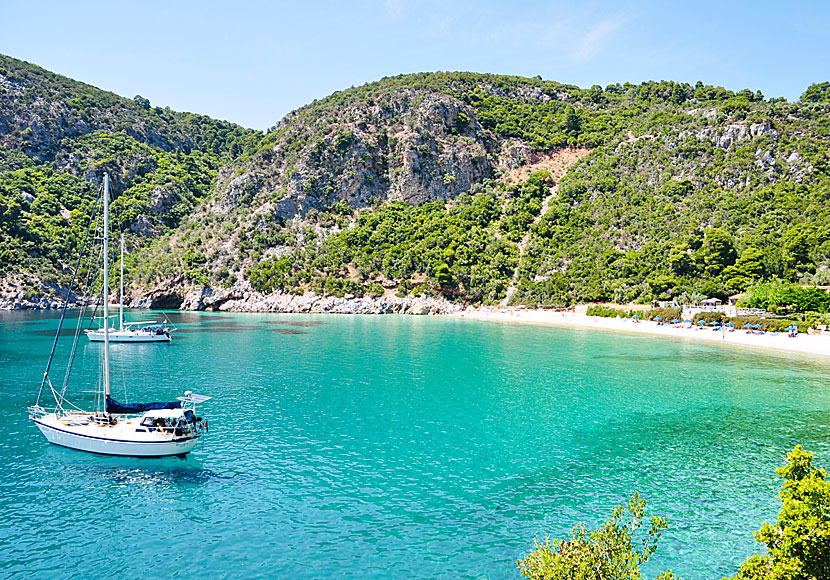 Wonderful Limnonari.
Limnonari is just a few kilometers from Agnontas where there are several hotels and taverns.