Paleo Klima.
The old town of Klima, partially destroyed by the earthquake in 1965, is slowly starting to live again. Foreigners have in recent years begun to buy up old houses that they renovate with a gentle hand. I understand why, the village stands beautifully on a verdant slope full of olive, lemon and orange trees.
The view over the sea is absolutely gorgeous. Klima is definitely worth a visit, not least since it is a village that literally is frozen in time. Klima is also called Paleo Klima, which means "Old Klima".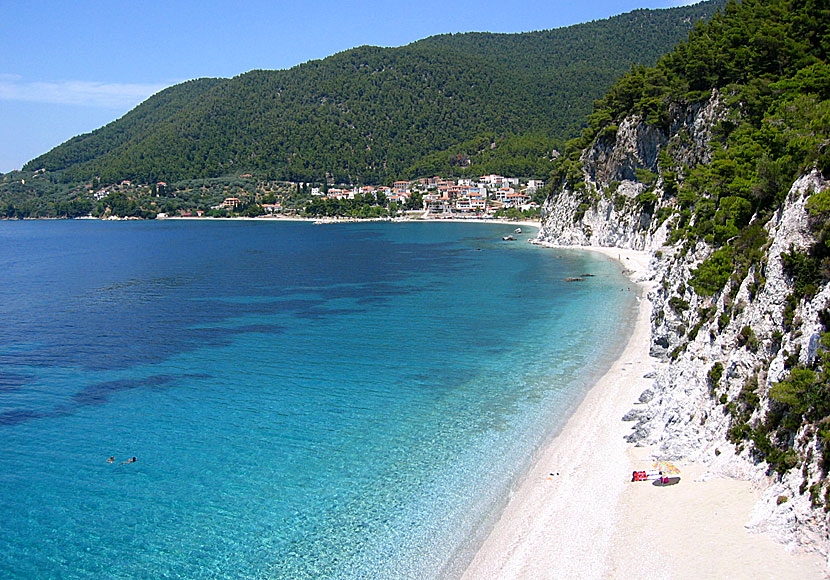 Elios seen from Hovolo beach.
ACCOMMODATION IN NEO KLIMA
If you want to stay near one of Skopelos's best beaches, you have quite a number of hotels to choose from in Elios.

Book hotel in Elios (Neo Klima) here »