Alonissos is a small island that is best discovered with a rented vehicle, the roads are in good condition and the traffic is minimal. If you are unable to go around by a rented vehicle, there are bus and taxi services available. What you must not miss when you are on Alonissos is to go on an excursion to the Marina National Park!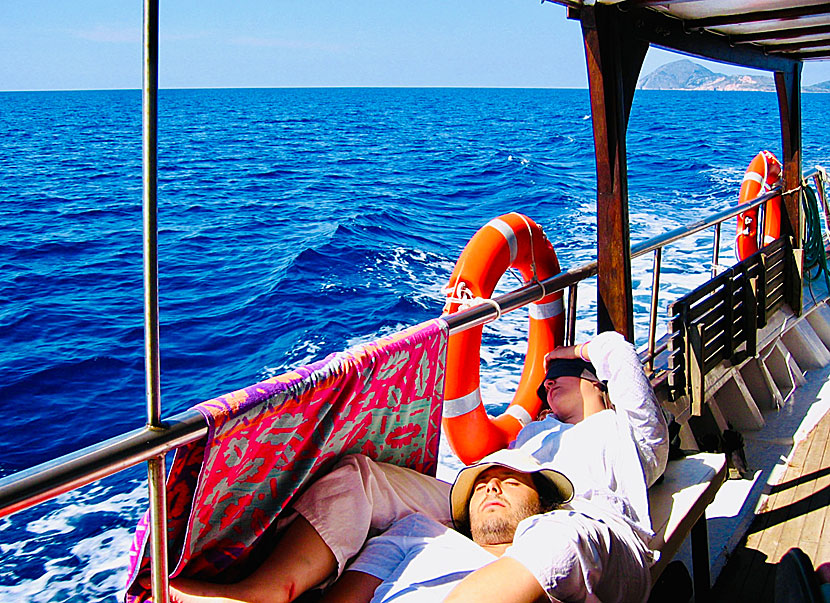 On the way to the Marine National Park outside Alonissos.
The stretch of road between Patitiri and Gerakas in the north is the island's most beautiful distance. The view over the sea and the islands in the mini archipelago is marvellous. Gerakas itself is not much to brag about, but it is the pathway which is worth our while. Previously there was a centre of monk seals in Gerakas, the building is still there, but there is no activity. However, here is a small cantina selling simple meals and drinks.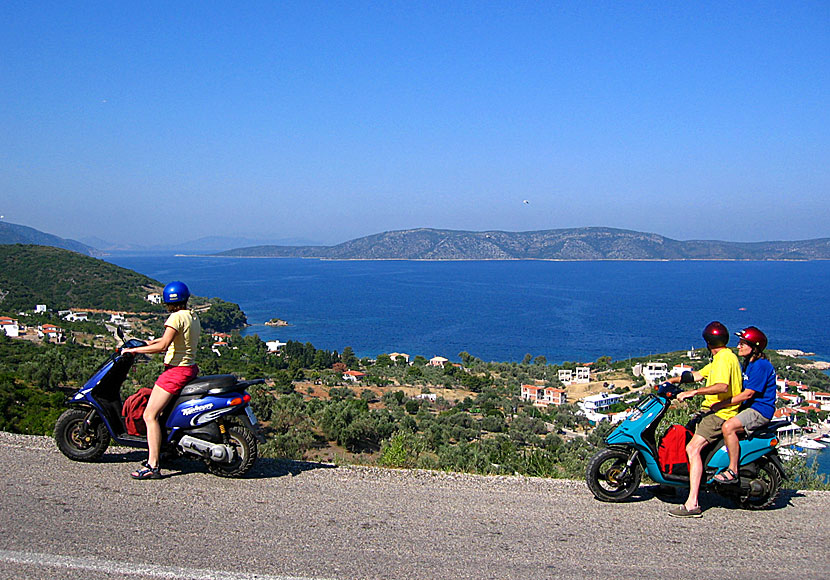 To discover Alonissos by scooter is a great pleasure.
BY SCOOTER AND CAR
With a rented vehicle it is possible to go to all villages and to most of the island's beaches, the main roads are paved, it is only the absolute smallest roads that is surfaced with gravel. Car, scooter, motorcycle and bicycle hire places are in Patitiri.
BY BUS
The bus runs between Patitiri and Chora up to 15 times per day depending on the season, the trip takes about ten minutes and costs around € 2. The communications between Patitiri and Stena Vali is poorer: one departure in the morning, one in the afternoon and one in the evening, the trip takes just under 30 minutes. The bus station in Patitiri lies on the big pier, where the port police has its office.
BY TAXI
If you do not want to wait for the bus, or if you are going on a hike, you can take a taxi. The taxi station is located to the right of the big pier.