Although Skopelos has no airport it is as easy as pie to travel here seeing as the island is close to Skiathos that has international airport, and very good boat connections with Skopelos. It's as easy to get here independently as it is to go on a package-holiday.
BY CHARTER FLIGHTS
It is possible to go on a package-holiday from several countries, check with your tour operator if they arrange trips to Skopelos. The plane lands on Skiathos where you are greeted by a guide who will make sure you come to the port and on board the boat to Skopelos.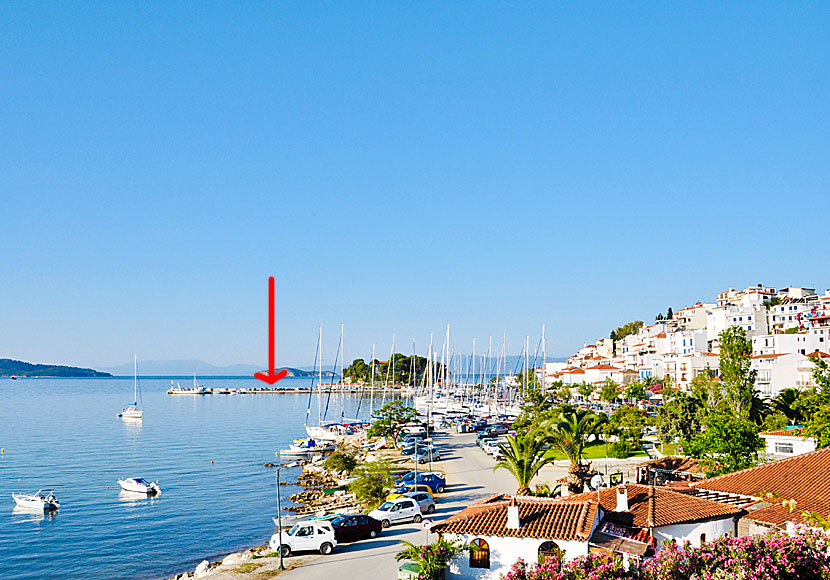 The port of Skiathos is below the red arrow. From there, the boats goes to Skopelos.
BY INTERNATIONAL FLIGHTS
Go by air to Skiathos and continue by ferry to Skopelos. The taxis are waiting outside the airport terminal on Skiathos, the trip to the port takes less than 5 minutes and costs around 6 Euro. Another - definitely not as good - option is to fly to Athens, travel on by bus to Agios Konstantinos and then continue by catamaran to Skopelos.
BY DOMESTIC FLIGHTS
The nearest domestic airport lies on Skiathos. From Skiathos you can fly to/from Athens.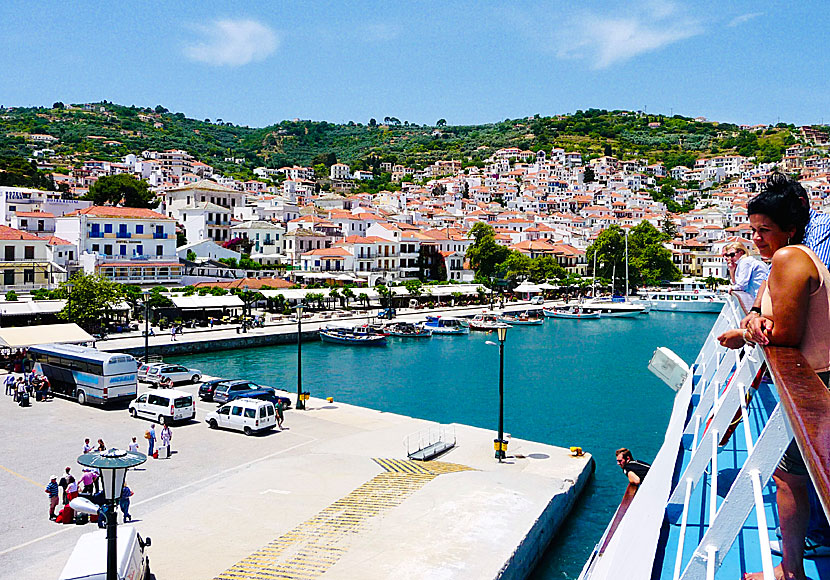 The port in Skopelos town.